Having to change from an interesting coupé to something rather more practical because of the arrival of a new member of the family (up from two to three plus) isn't uncommon. Extra doors certainly help when you have children, as does a bigger boot. It was nice, then, to be invited to jump into such a scenario, wherein a BMW 3 Series Coupé was due to be replaced by something more SUV-shaped and with an automatic gearbox on a budget of up to £10k.
I'm not against SUVs, but there are perfectly serviceable and more economical alternatives that will work hard to keep a growing family safe and happy. Estate cars, as I constantly attest, are great.
The Toyota Auris Touring Sports is a compact load-lugger that's worth considering, even though it has some of the longest model names possibly ever. I came upon a 2014 1.8 VVT-h HSD Excel e-CVT that, as the advert made clear, is perfect for the ambitious private hire operative. This one has 64,000 miles and comes with cruise control, a reversing camera, Bluetooth and easy-to-wipe, half-leather seats. Yes, it's the top-spec trim yet could be yours for £9500.
Perhaps the Auris estate is a bit too conventional, even boring, or you're worried about being mistaken for an Uber. If so, here's another taxi-rank favourite, except that the version I saw looks rather more purposeful.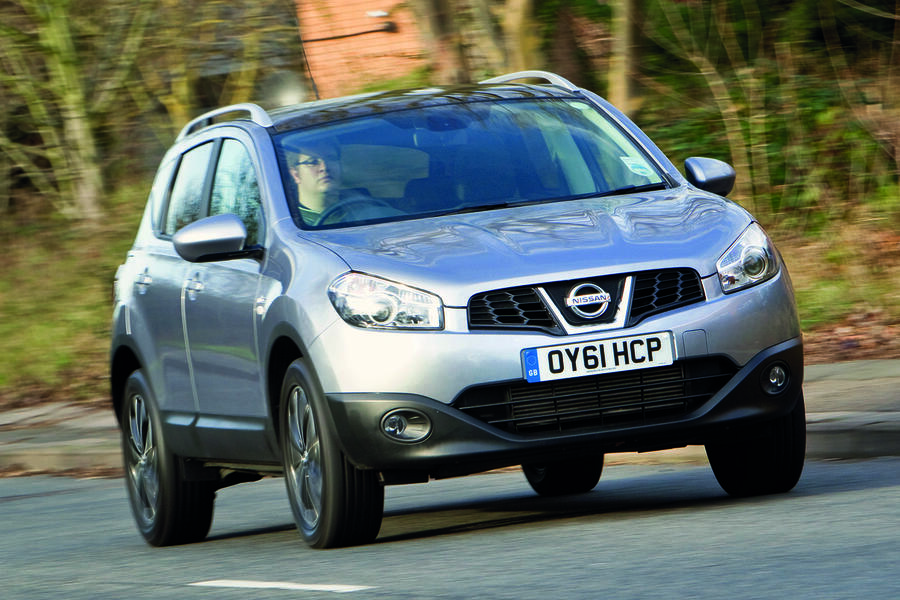 The Skoda Octavia Estate is a properly spacious car that's great to drive. I was therefore pleased to spot a 2014 2.0 TDI CR Black Edition DSG that was up for £9000 with a substantial 85,000 miles. I thought it looked pretty moody and up for plenty of fun family action. Its colour might prove a pain to keep clean, but it was otherwise really nice.
If the whole concept of a good old-fashioned estate is acceptable to you, a great-big-value Ford Mondeo Estate could be the answer. A 2015 2.0 TDCI Titanium Powershift with 54,000 miles for £9000 proves that you can get an awful lot of Mondeo for the money in the top-rung specification.
Then again, we were originally asked to find an SUV, so perhaps we should cave in and pick the nation's long-time favourite vehicle. That would be the Nissan Qashqai. I came across a 2013 1.6 petrol 360 CVT with just 37,000 miles for only £9300. You sit high, there's no four-wheel drive to go pointlessly unused and 360 trim is rather handsomely equipped.