When it comes to what is and isn't dependable, I do rely on you, dear reader, for feedback about your experiences out in the real world.
I rather liked the Volkswagen Lupo and have driven loads, but apparently the gearboxes used to fail quite often under warranty. As the little thing is quite obsolete now, I presume the ones in circulation are okay.
Anyway, I got a thumbs up from Gordon, a reader, when it comes to Toyota hybrids. He steers a 12-year-old Prius with almost 100,000 miles. There is nothing wrong with those. The trouble seems to be the state of the roads in the UK. So mechanically no issues, but structurally it is suspension parts that need to be replaced. By that level of reasoning, the perfect used vehicle is going to be a Japanese hybrid 4x4. Let's buy one.
I almost did. I looked in the metal at a whole bunch of Lexus RX 400h hybrids. They look a bit odd. I thought a reversing camera would be fun, but then I saw an RX with a £2000 bill for electronic repairs and went off the idea. The RX will do a solid six-figure mileage and there are plenty around with reassuring bills for cambelt replacement. So a 2005 one with full service history and in tidy condition will be around £3500. For a comfortable car with lots of kit, that should be worth buying. A 2008 SE model with a fraction of the miles and just as together would be £8995.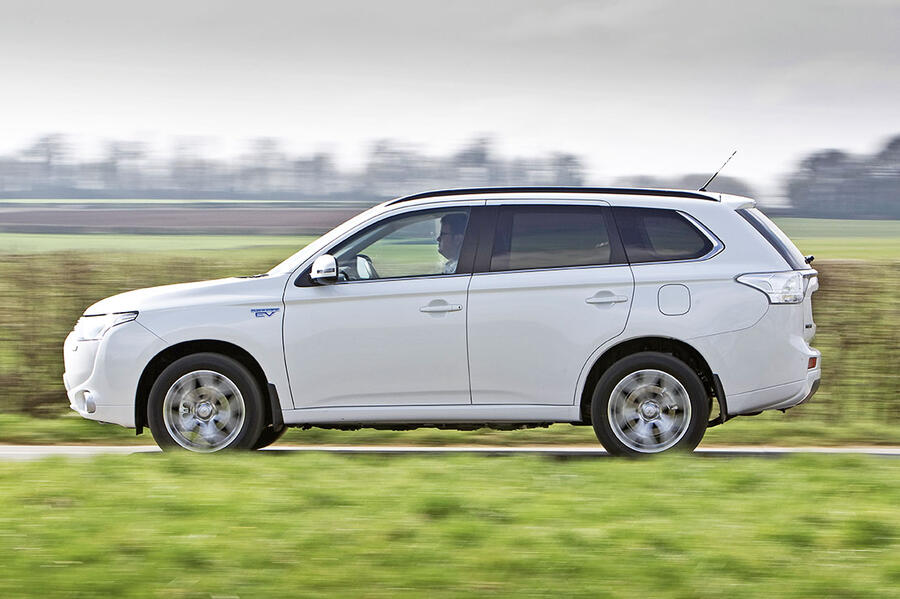 Lexus owner Toyota also makes the RAV4 hybrid, of course, and a 2016 one with 70,000 miles and in Business Edition specification is around £15,995.
Then there is a partly electric SUV in the shape of the Porsche Cayenne. Okay, it's not Japanese but it's very well engineered and a 2010 3.0 V6 Tiptronic S hybrid will cost £18,995 with 70,000-plus miles. It will do a reasonable 34mpg, officially anyway.
Then if you go plug-in hybrid, there are other exciting possibilities. It brings into view Mitsubishi Outlanders, which, with gigantic mileages, are rather cheap. With £10,000 to spend, you should be able to get a private example with history from 2015 with just over 100,000 miles. If you want the reassurance of a dealer, then you will pay closer to £11,000.
Owners seem to like these and there aren't any issues. It simply gets on with the business of working in a very unflashy way. Here is a brand that just stands for doing off-road stuff and there is that small matter of 140mpg. Sort of.
This could well be the best used car ever, based on our latest buying parameters. Until we all go and make up some more.
What we almost bought this week
Toyota Yaris 1.0 VVT-i GLS 3DR: It's hard to think of a better and more reliable winter hack than an old Toyota Yaris. We found a 1999/T-reg with 115,000 miles and a year's MOT for £550. The three-owner car has never missed a service, too, as the 20 stamps in the book testify. Twelve months' motoring for the price of a month's PCP.