Nissan 350Z, £6499: The Nissan 350Z caused a real stir on its launch back in 2003. 
Arriving first as a coupé, it was powered by a 276bhp 3.5-litre V6. From 2005, the year the convertible landed, the engine was uprated to 296bhp, although this more powerful motor was a tad troublesome, so in 2007 a revised version, producing 308bhp and codenamed HR, arrived to save the day. You can spot its presence by a power bulge in the bonnet. By this time, standard equipment included Rays lightweight alloys, bi-xenon headlights and Bluetooth. 
We saw a 2008/58-reg HR convertible GT with 65,000 miles and full Nissan history advertised for £6499. Finished in Midnight Blue metallic with black leather it looks a real eyeful. It's had a lightened flywheel fitted, too, which is no bad thing since original dual-mass items can fail expensively at 60,000 miles.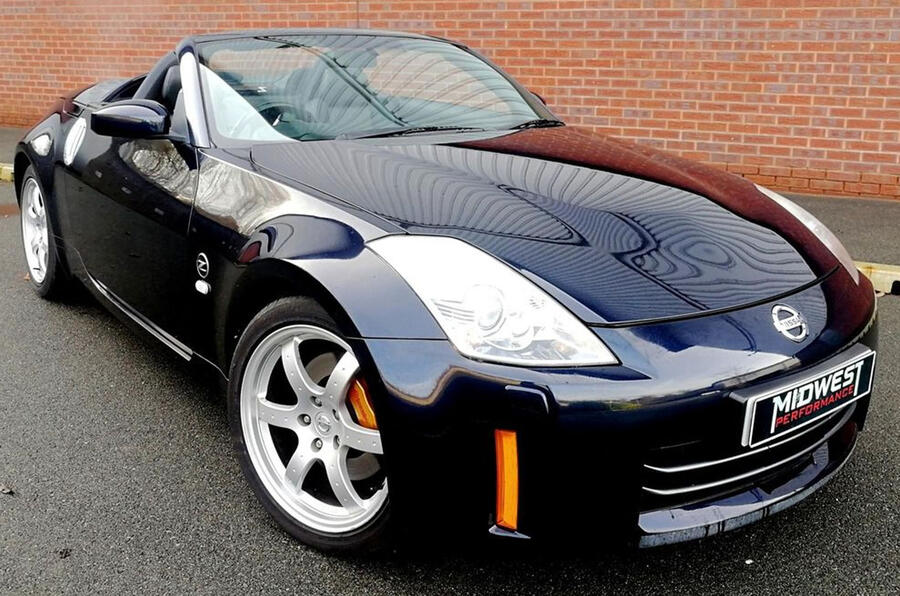 If we were serious, we'd check around the oil filler neck for fresh spillages: it's a sign the engine is using oil, which they can do. We'd peer under the rear end, too, looking for corrosion on the 'W' brace. 
On the test drive, try to detect play in the diff mounting bushes. The suspension bushes are fragile so we'd expect some looseness and possibly knocking. Most folk upgrade to tougher poly ones. Our example looks like a cracker, though, and given its history it'd be a surprise if it has subprime tyres, but even so, check it's wearing OE Bridgestones or similar premium rubber. 
After the run let it idle for some time, checking to see if the fan cuts in (they pack up at around 80,000 miles). On a cold day, the hood can take an age to fold away.