The Lotus story took another twist recently with the announcement of an electric two-seater developed in partnership with Alpine and slated for launch in 2025 (Autocar, 3 February). It marks a new chapter in the company's history but here we're concerned with the continuation of one that opened in 1996 with the launch of the Elise S1. The model transformed Lotus's fortunes but, by 2000, European crash regs had caught up with it. Lotus needed some serious cash to bring it up to spec and, cap in hand, approached General Motors. The American giant agreed to help on the understanding that it would get its own branded version of the model, which it called the VX220.
Lotus named its revised Elise the S2. It was in production from 2000 until 2010, when the S3, essentially a facelifted S2, was launched. Purists believe the back-to-basics S1 is the original and best but the S2 is easier to live with and to drive thanks to its more compliant Bilstein suspension, larger wheels, easier roof mechanism and lower sills. It has a revised version of the S1's chassis but the body is made from an inferior injection-moulded glassfibre composite that unfortunately holds water like a sponge.
Click here to buy your next used car from Autocar
At the S2's launch, power was provided by a revised version of the S1's 1.8-litre Rover K-series engine that produced 120bhp for 0-62mph in 5.6sec. In 2002, the 111S arrived, powered by the same engine but fitted with variable valve timing so that it made a punchier 160bhp. It has a close-ratio five-speed gearbox and is worth seeking out. Meanwhile, track-day heroes can choose from the Sport 135 and harder-riding 135R.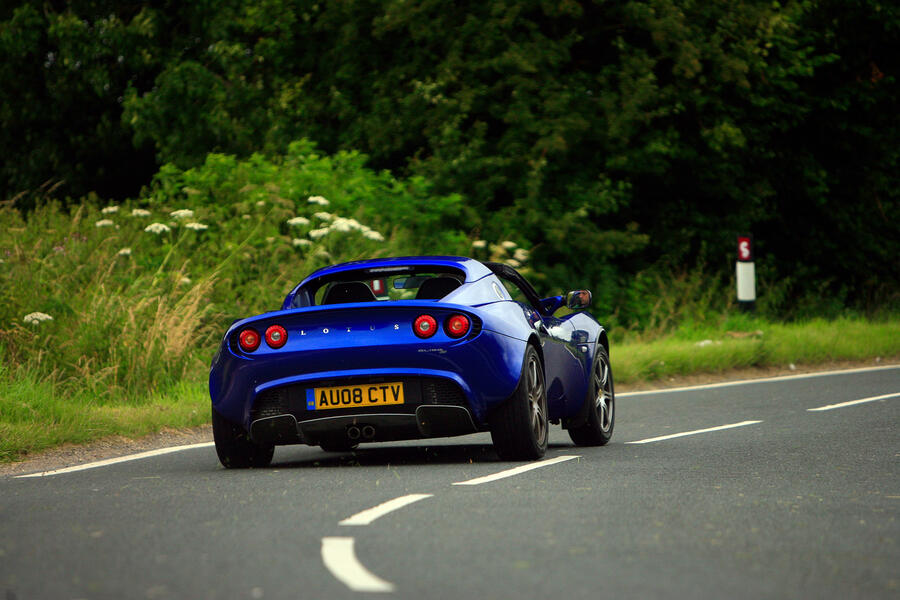 In 2004, the Elise R stepped out, powered by Toyota's 1.8-litre VVTL-i engine. This produced a solid 190bhp, sufficient to drop the 0-62mph dash to 4.9sec. It had a six-speed gearbox and, new for the Elise, power-assisted brakes.