A lot of wind circulates around the nation's garages but rarely of the Renault variety.
"Never seen one" was the response of most mechanics we spoke to when seeking mechanical insights into the Renault Wind. Most but not all. In any case, they should be bracing themselves for a flood of the things.
See Renault Wind for sale on PistonHeads
The Wind, a compact two-seat coupé with a clever folding roof, needs a new cambelt every six years or 72,000 miles, whichever comes first. Few have racked up that kind of mileage but, given that the car was launched eight years ago, the first 2010 Winds are long overdue a new belt while those from 2011, its final year after Renault canned it along with its other underperforming models, are surely due theirs now.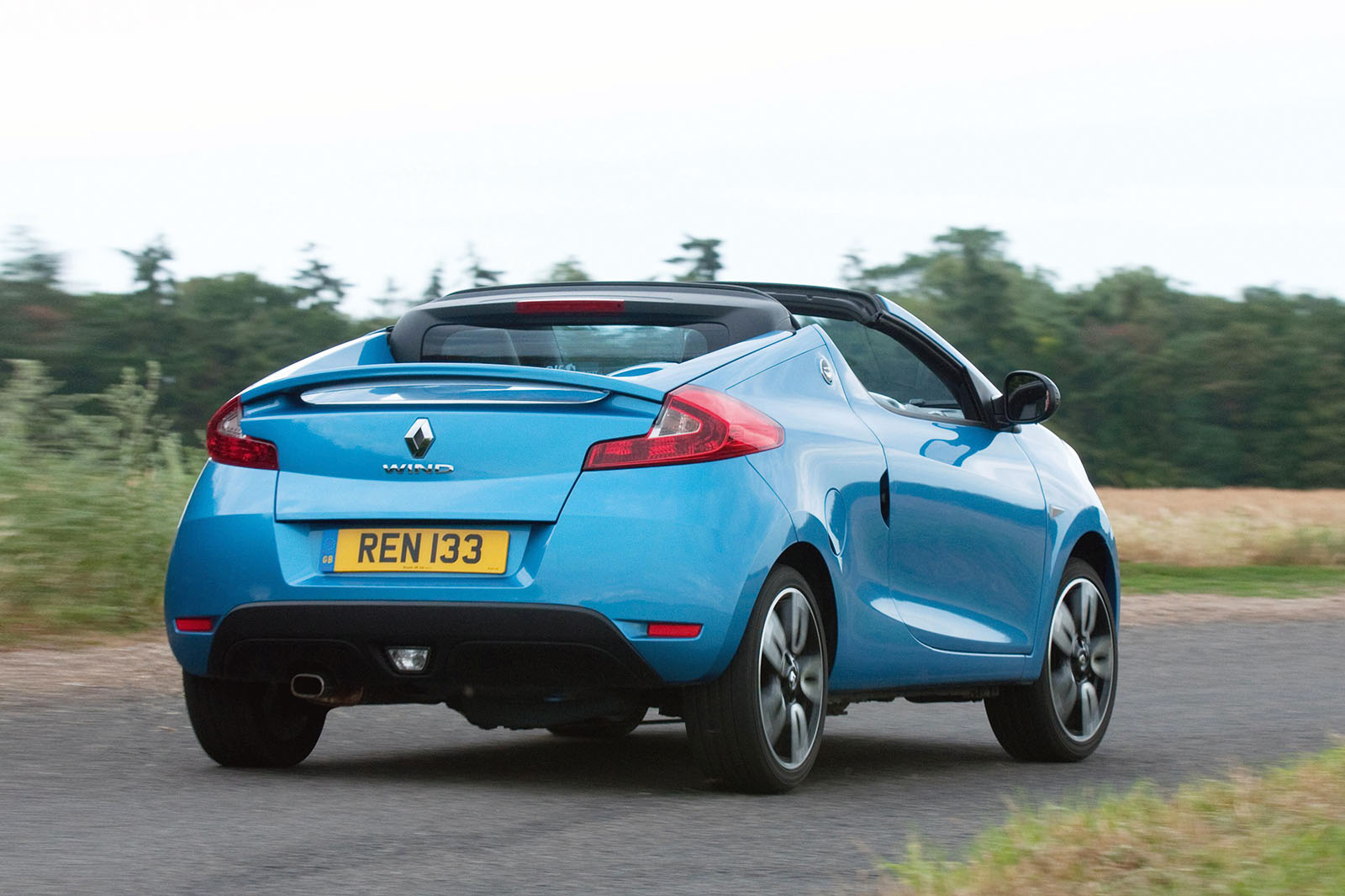 Should you care? Probably not if you're the type who thinks even a Mazda MX-5 is a bit limp. Compared with that car, the Wind is as flat as a...
Enough. If you have a few thou and an interest in the nether reaches of the motoring classifieds, the Wind could be right up your alley. We've already said it's a coupé-convertible. What we didn't say is that its electrically powered roof takes just 12sec to fold magically and neatly away into the top of the boot, without affecting that receptacle's generous 270-litre capacity.
The model was offered with a choice of two petrol engines: a 131bhp 1.6-litre VVTi from the Renault Sport Twingo or a 99bhp 1.2-litre turbocharged petrol. The 1.6 is a bit of a screamer while the 1.2 produces more torque right where you need it. That said, the 1.6 sounds a lot better and that's before you avail yourself of its special wind-release mechanism. On the left side of the air intake is a rubber flap about the size of a credit card. Removing it gives the intake noise a little extra 'bite' at higher revs without affecting cruising refinement.