Our introduction to the BMW i8 long-term test review. Stay tuned for more in the coming months.
Theory and practice. On paper and in reality. The idea and the execution. There are many ways to explain why the most ground-breaking concepts turn out to be less than the sum of their sometimes extraordinary parts when subjected to the only test that has ever really mattered: that provided by the great gimlet-eyed arbiter of all things good and bad, better known to you and me as the real world. Which is why I'm going to be spending the rest of this year and some of next living with a BMW i8.
I know. I know. Excuse and explanation, another opportunity for some apparently inadvertent slip twixt cup and lip, but my motives here really do extend beyond the natural urge of any enthusiast to get to know one of the best-looking, most technologically advanced cars yet to hit the road.
The questions it will need to answer over the months to come are myriad. How is its six-figure price justified when a base-spec Porsche 911 is more powerful, lighter and almost £30,000 cheaper? We know its rated 134.5mpg consumption is a nonsense brought about by official testing requirements so out of date as to render their results genuinely worse than meaningless, but does all its mainframe-melting tech really result in fewer of the world's fossil fuels getting torched?
Can a BMW, however advanced, really sit comfortably in this part of the market? It has tried twice before, with the M1 and Z8, and felt no need to replace either car.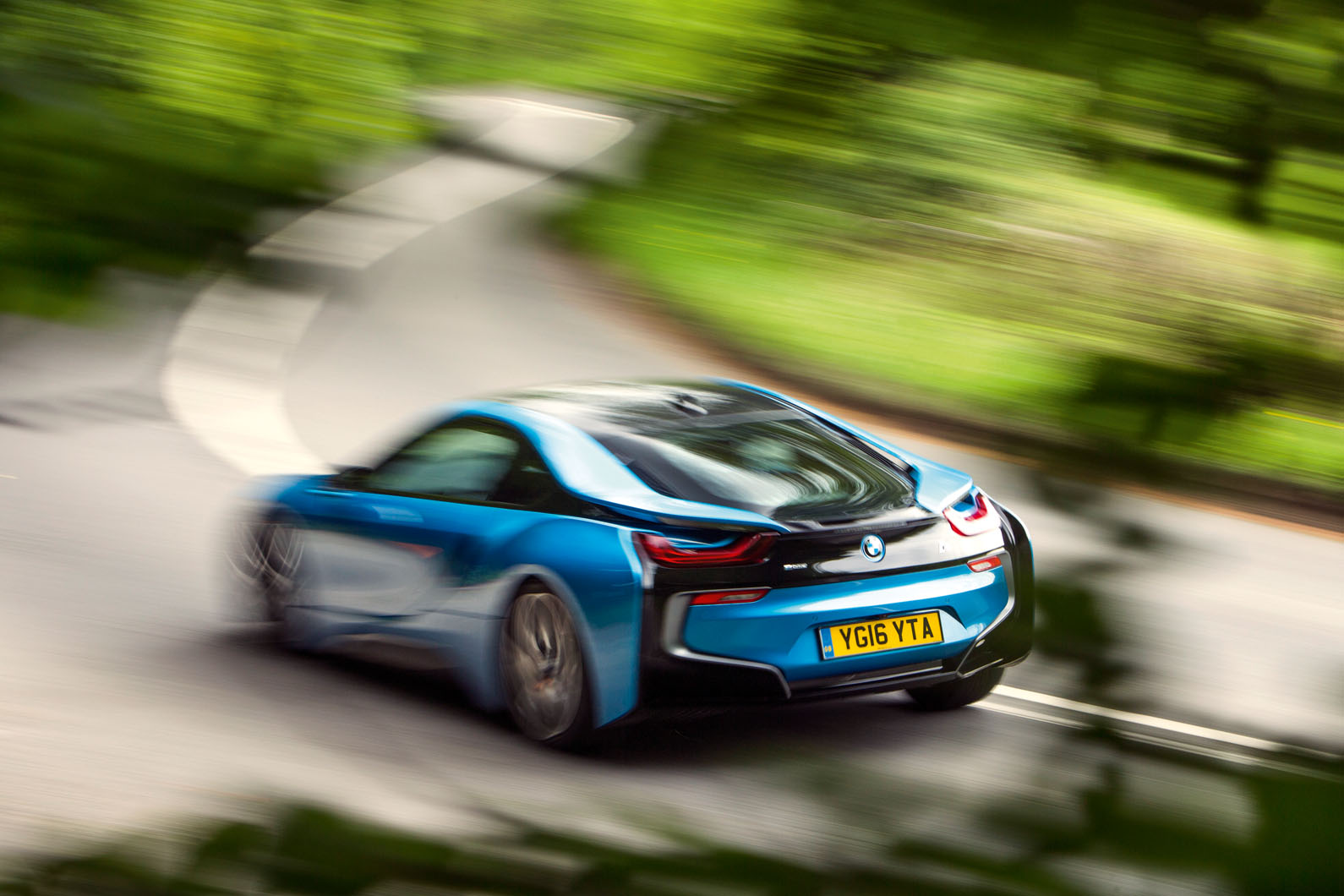 But to me, there's another question, simpler yet more important than all of the above. So blinding is the science lurking within those sleek carbonfibrereinforced plastic lines that it can too easily cloud the most important question of all: when stripped back to what it does rather than how it is done, what kind of car is the i8? To me, the answer is far from obvious.
It doesn't appear to be a traditional sports coupé in the 911/Jaguar F-Type idiom, but nor is it a conventional grand tourer like the BMW 6 Series or Mercedes-Benz SL. Does it strike a balance between the two and, if so, how successfully? Can that tech really enhance the experience of living with and driving the car, or are its effects only felt in your pocket in terms of company car tax, Vehicle Excise Duty, fuel and congestion charge costs? To me, if a smaller hit on your pocket is all you're buying, the car has fallen at the first.