What is it?
Back at the Paris Motor Show 2012 Porsche gave us a glimpse into its future in the guise of the Panamera Sport Turismo Concept. It promised a plug-in drive with a touch more practicality than the regular Panamera. After the positive reception there it was approved for production by Porsche chairman Matthias Müller. Five years later it's finally here, unveiled at Geneva and in showrooms soon.
Like that Parisian concept, the test example we've borrowed for our first drive is a plug-in hybrid, though the Panamera Sport Turismo will, with the exception of the entry-level Panamera and range-topping Turbo S E-Hybrid, be spreading its practicality gains across the full breadth of the Panamera model line-up. That means there will be everything from a turbocharged 3.0-litre 335bhp petrol V6 in the Panamera 4, through to the 534bhp 4.0-litre twin-turbo of the Panamera Turbo, with the 4S Diesel's 4.0-litre turbodiesel with 416bhp and 627lb ft of torque somewhere in-between.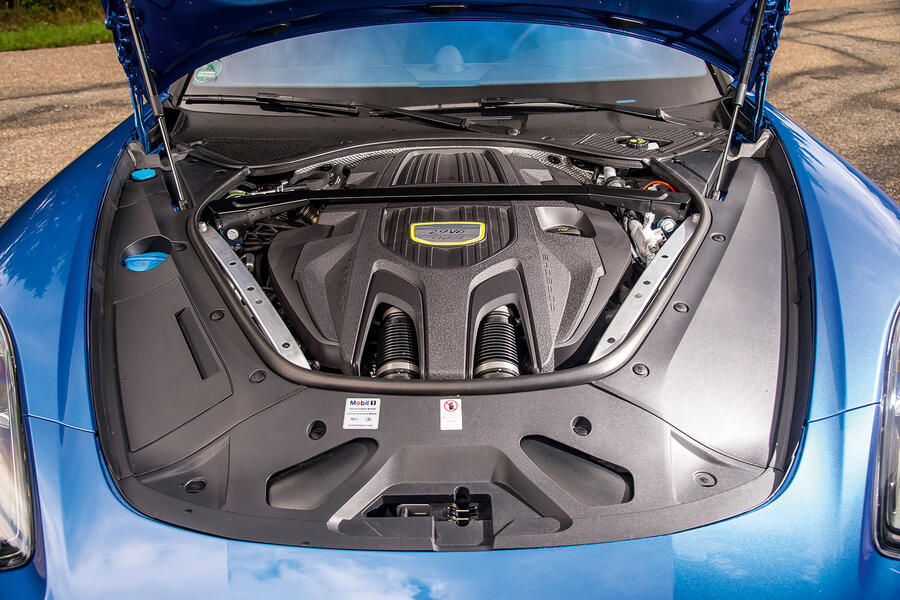 It isn't thoughts of either that flagship Turbo or elastic 4S Diesel that are forefront in my mind now though, but how this new Panamera looks. Time softened the original Panamera's lines, but visually it was never a car you could truly love. The second-generation Panamera changes that, the car finally confident in its skin. And this Sport Turismo version enhances that sense of self-possession further.