Volkswagen has previewed its new entry-level ID model in a sketch featured on a Christmas card sent to journalists.
The electric compact hatchback, known under the internal working name ID Entry, is planned to be revealed in concept guise during the second half of 2020, prior to going on sale in 2022 at a price that will undercut the ID 3.
Set to have a simple one-box silhouette and a full-width tail-light graphic, the ID Entry will be the first recipient of Volkswagen's new MEB Entry platform.
Described as a more cost-effective version of the MEB structure that's set to underpin larger and pricier ID models, it's planned to form the basis of a range of similarly positioned electric models from a number of Volkswagen Group brands, including Skoda, Seat and the new, China-only Jetta.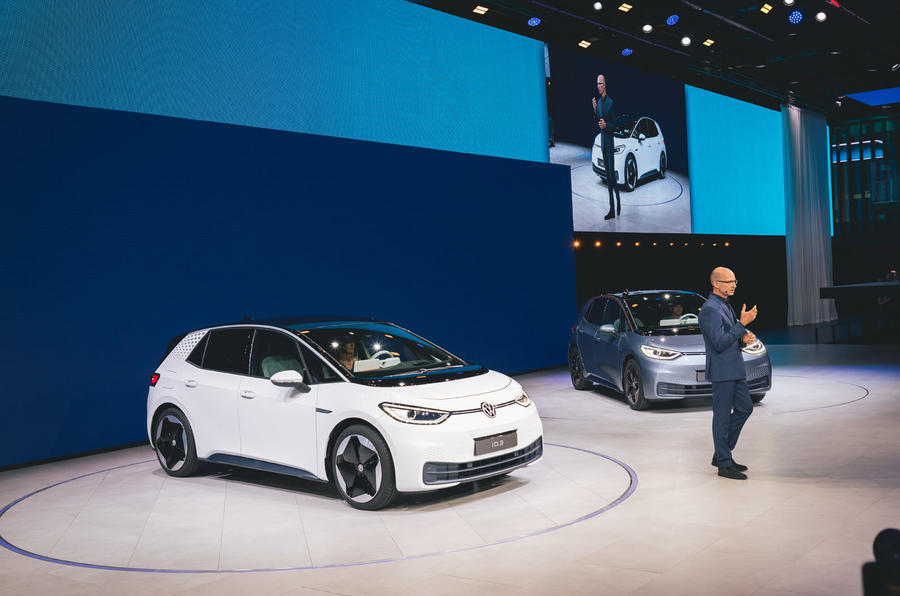 Details of the new platform remain scarce, although Volkswagen's chief operating officer Ralf Brandstätter says he expects the battery to be used by the ID Entry will give it a range of between 130 and 150 miles.
"It's a small car that people will use for shorter distances," he said. "The average commute is under 25 kilometres (15.5 miles), so you don't need a big range. We expect it will be bought as the second or third car."
The ID Entry is thought to fit between the recently facelifted e-Up and Polo in terms of size, at around 3800mm long. Despite this, the inherent packaging advantages of its platform are said to provide interior space comparable to the recently introduced Mk8 Golf.
The preview image of the ID Entry follows a sketch of the ID Buggy concept on Volkswagen's 2018 Christmas card.
READ MORE
Volkswagen to launch 34 new models in 2020
Volkswagen R&D boss: how we'll improve the ID 3