The Volkswagen ID R Pikes Peak, a four-wheel-drive, electric-powered prototype that will be used on the 2018 Pikes Peak International Hill Climb in June, will be unveiled in France on Sunday April 22.
The machine, which has only been shown in computer generated images so far, has been developed by VW's motorsport arm to showcase the performance capabilities of modern-day electric drive systems. It will act as a high-tech spearhead for a range of new electric-powered ID road cars that are due to begin production at VW's Zwickau factory in Germany from the end of 2019.
The machine will be shown at an event on Sunday, before an on-track testing programme for its record attempt on the 156-turn, 12.42-mile mountain begins the following day.
A series of computer-generated images released by VW show that the pure-electric coupé takes on the appearance of a modern-day Le Mans prototype, with an aerodynamic package that includes a sizeable front splitter, centre fin extending over the rear bodywork - that appears to help support the car's huge rear wing - and a multi-channel diffuser element.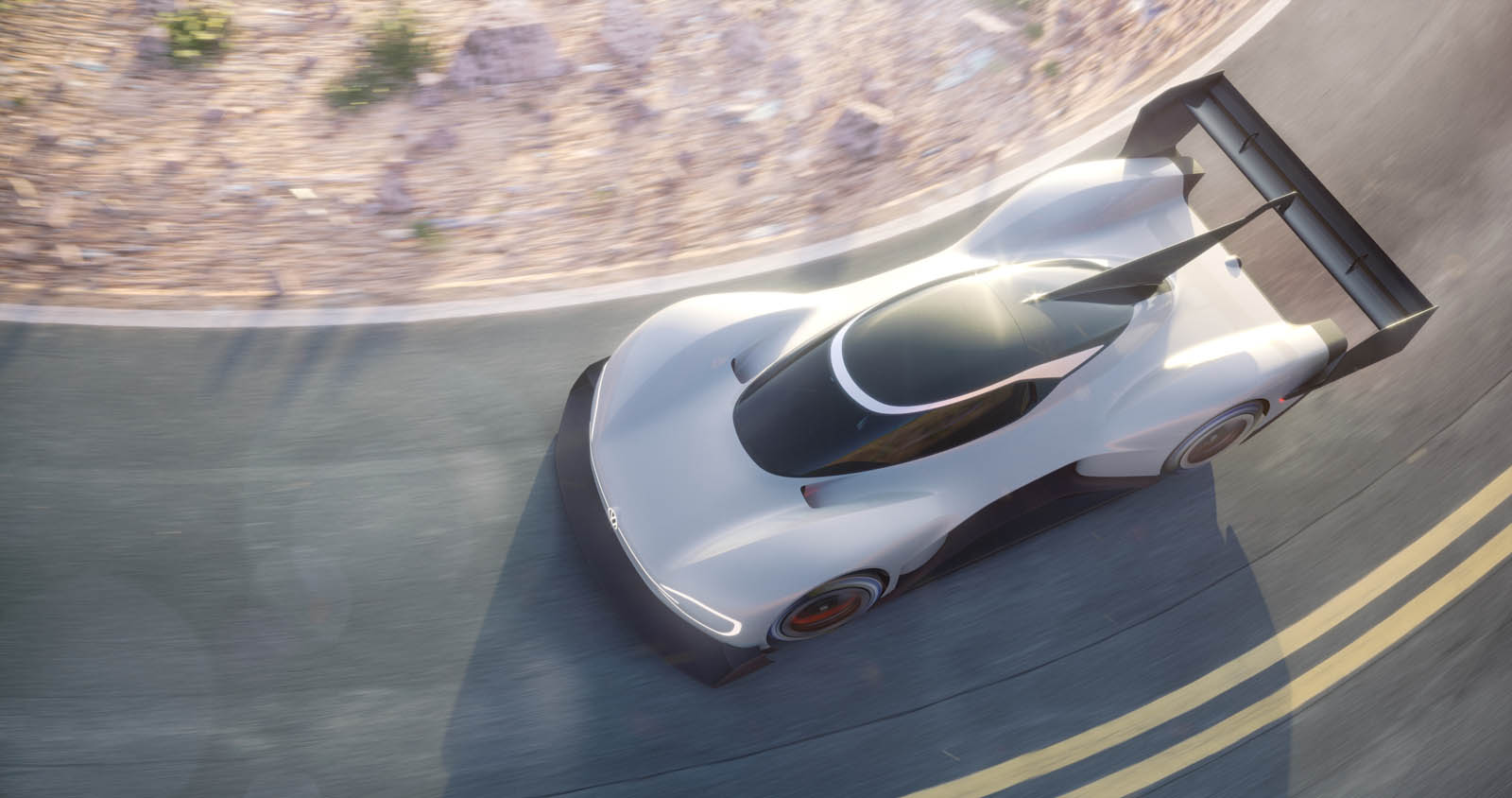 The release of the images follows initial confirmation by VW in October last year that it had began development of a new car for Pikes Peak.
"We want to be at the forefront of electro mobility with the ID family," said VW R&D boss Frank Welsch. "Competing in the most famous hill climb in the world with the ID R Pikes Peak not only has symbolic meaning but is also a valuable test for the general development of electric cars."
Welsch, who is also responsible for the development of the upcoming range of ID electric road models, says the ID R Pikes Peak is equipped with "innovative drive and battery technology".