The main active aerodynamic feature of the upcoming Ford GT supercar has been demonstrated in an official Ford video.
Ford GT specifications confirmed - click here for more
Filmed in a wind tunnel during the car's development, the video gives us our first view of the GT's three-stage rear wing, which is the first active aerodynamic feature to be fitted to any production Ford. It can be seen extending up to its most vertical position.
The rear wing's highest position, which is used when the car's brakes are applied, turns it into an airbrake, much like the rear wing of the McLaren P1. Other lower positions allow the car to generate different levels of downforce for different driving scenarios.
GT engineering supervisor Nick Terzes explains in the video that, like the wing, "every single opening has a purpose on the car". Ford has long emphasised that no intake or vent is there for looks, but rather exists to work the air or is for heat management.
This focused design has already been acknowledged as one of the reasons the Ford GT racing cars have been so fast in their debut season of the World Endurance Championship. The GT won its class at its first Le Mans last month, beating Ferrari, Aston Martin and Chevrolet and their proven models in the process.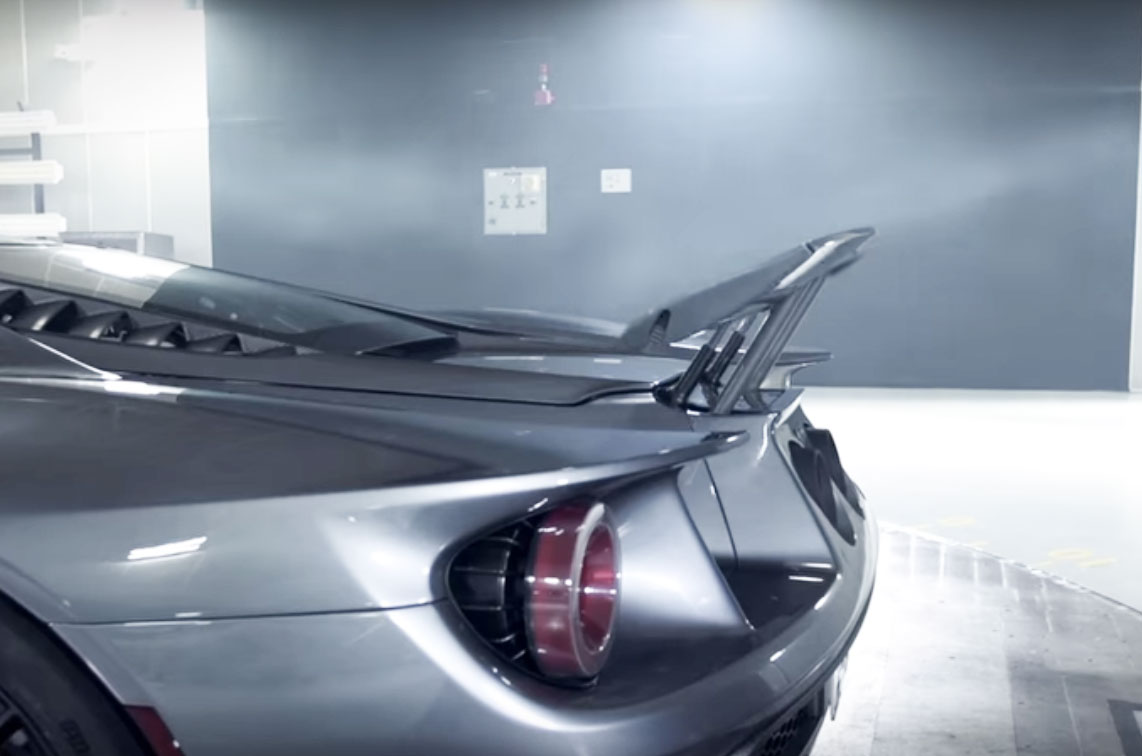 The racing car's development will influence the final road-legal product, as confirmed to Autocar earlier this year, but the car featured above, which Terzes calls a "verification prototype", will help Ford to confirm the exterior design is fit for production.
The car is due to make production very soon, as first deliveries are penned for late this year. Just 500 customer GTs will be built over the next two years, with fewer than 20 headed to the UK. Prices are still unconfirmed, but our sources are predicting a £400,000 starting figure.