Ford will be applying lessons learned on track during this year's World Endurance Championship to the development process of its upcoming GT supercar.
Ford GT specifications confirmed - click here for more
The American manufacturer is fielding two GT race cars in the 2016 WEC GTE category and another two in the IMSA series in the USA, and says that the road car's final setup could be influenced by on-track performance in the 2016 season, which kicks off today at Silverstone.
"We haven't built production versions of the GT road car yet, so we can still make changes from things we learn on track," confirmed Dave Pericak, director of Ford Performance, speaking to Autocar at the opening WEC round.
"Anything we learn here will be considered for the road car; the two cars have been developed side-by-side from the offset anyway."
The GTs showed strong pace in qualifying at Silverstone yesterday, and will be lining up in third and fifth in class on their first competitive outing. Billy Johnson, one of three drivers in the 66 GT, said this pace proves how strong the GT's engine and chassis are.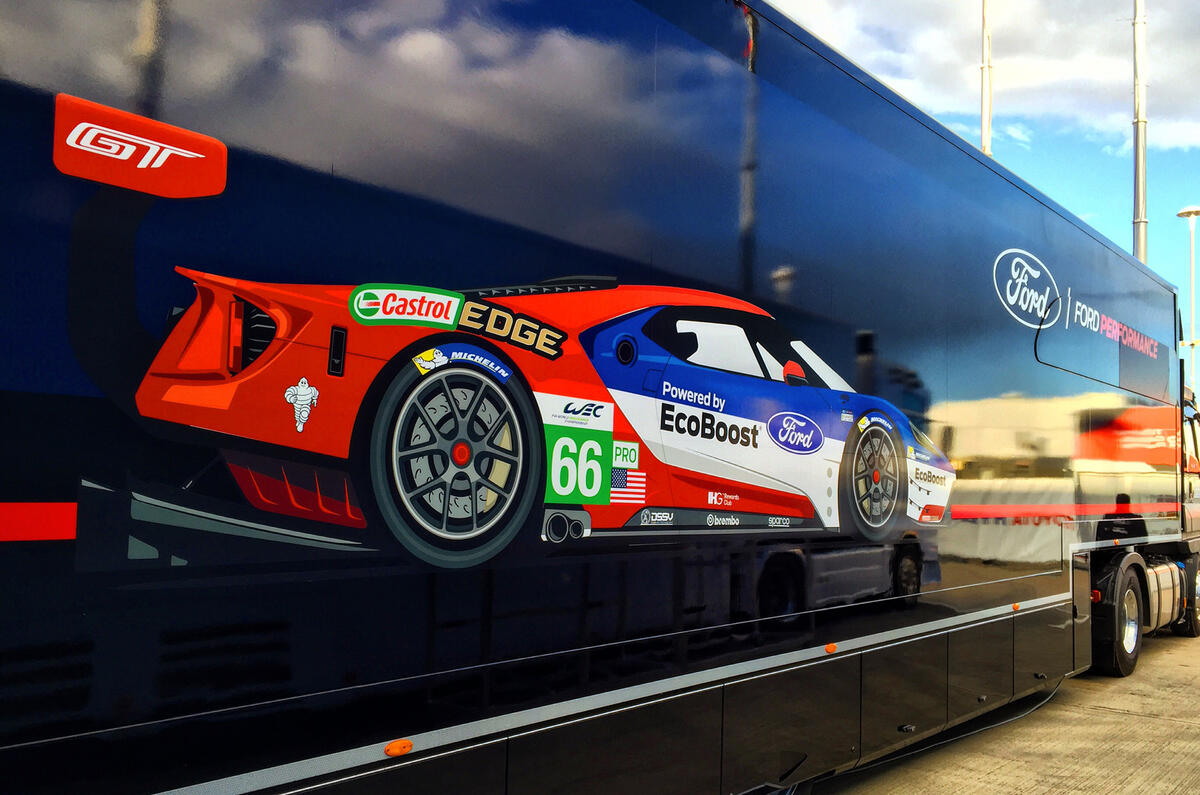 "There are a lot more similarities between the GT road and race cars than normal," said the 24 Hours of Daytona veteran, who lines up third on the grid today. "The cars are so close that there are marks for where racing parts would attach still visible on the road car, and there's exactly the same carbon and aluminium structure underneath."
Johnson's teammates in the 66 car are Stefan Mücke and Olivier Pla, while the sister car, the number 67, is driven by an all British line-up of Marino Franchitti, Andy Priaulx and Harry Tincknell. This weekend's racing will be the first time the new GT has taken to the track in a competitive environment.