The Ford GT will be available in a choice of eight exterior colours and with multiple options for personalisation when it arrives later this year.
Ford GT specifications confirmed - click here for more
The supercar's maker says the GT's palette options reflect its innovative technical and aerodynamic design, and should ensure that almost every GT will be unique.
Ford has now confirmed that the GT's launch colour, Liquid Blue, which was first seen at the 2015 North American International Auto Show, will be offered. It's expected to be a popular choice for buyers, but they can also choose from white, red, yellow, black, grey, silver and matte black. Racing stripes can be added too.
The car's six-piston brake calipers can be painted in a variety of colours, the first time Ford has offered such an option. As standard, the monobloc-anodised calipers are black, but buyers can upgrade to silver, blue, orange or red.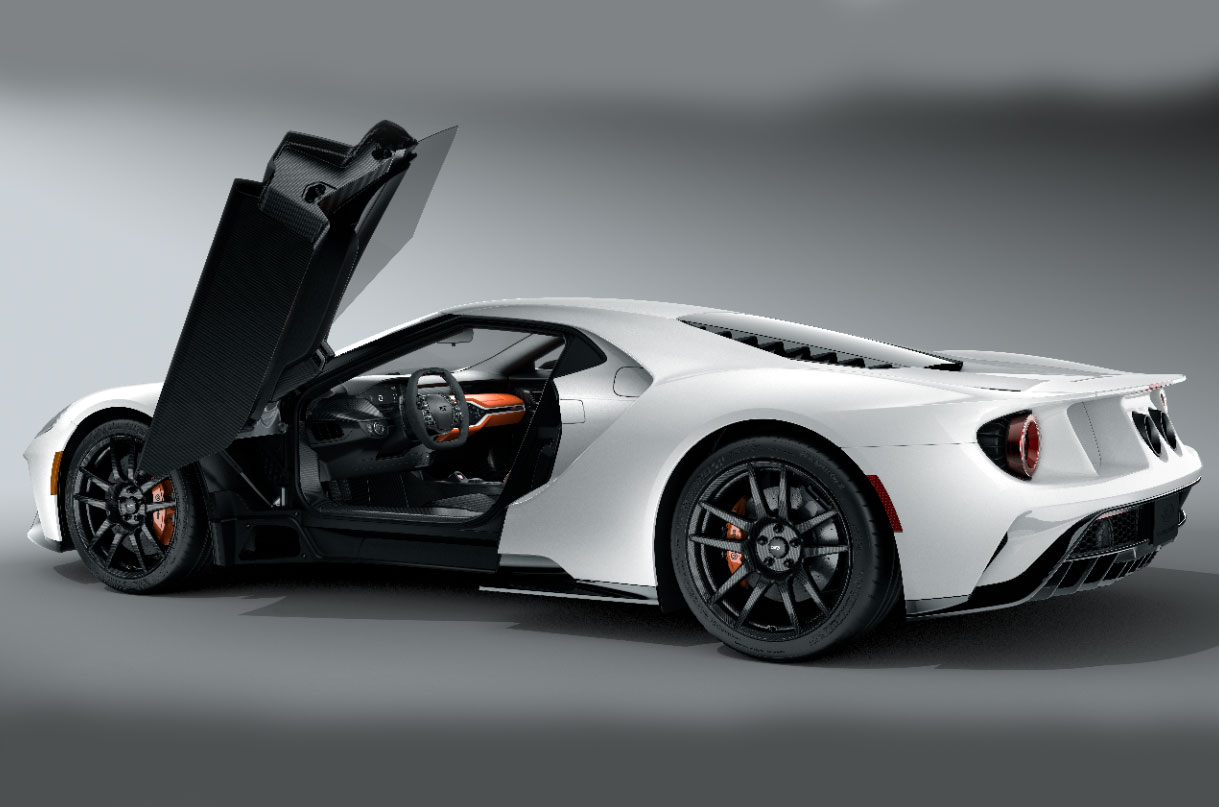 Buyers can also customise the colour scheme of their GT's interior, with multiple options for stitching, ribbing and fabric colours available. If buyers want to recreate the look of Ford's launch cars, a selection of 'suggested colours' are provided, each coordinating the car's cabin with its exterior.
"We walked a fine line with the colour and materials in this vehicle – infusing energy through use of colour and balance while working to ensure the raw appeal of a performance car still shines through," said Barb Whalen, Ford's design manager for colour and materials. "Everything in the all-new Ford GT was intentionally designed to express ultimate performance."
Whalen said that the GT will only be available in the small selection of exterior colours and not with the near infinite number of options some other supercar makers offer because "these colours aren't trendy, [as] the Ford GT isn't a trendy car. It is a classic – a veritable race car for the road."