Porsche pulled one of the biggest surprises at the Geneva motor show with the unveiling of a new 590bhp electric-powered crossover vehicle based on its upcoming Mission E.
Called the Mission E Cross Turismo concept, it is described by the German car maker's chairman, Oliver Blume, as a feasibility study created by a team of designers and engineers to examine if a market exists for such an outwardly sporting zero-emission 'cross utility vehicle'.
He said it "fuses Mission E design with Panamera Sport Turismo off-road touches" and it is "a unique concept that has instant appeal".
Unofficially, it is a rolling blueprint for Porsche's second electric model, which is set to follow the production version of next year's Mission E four-door sedan to showrooms in 2021 with the sort of performance that, according to Blume, will not disappoint.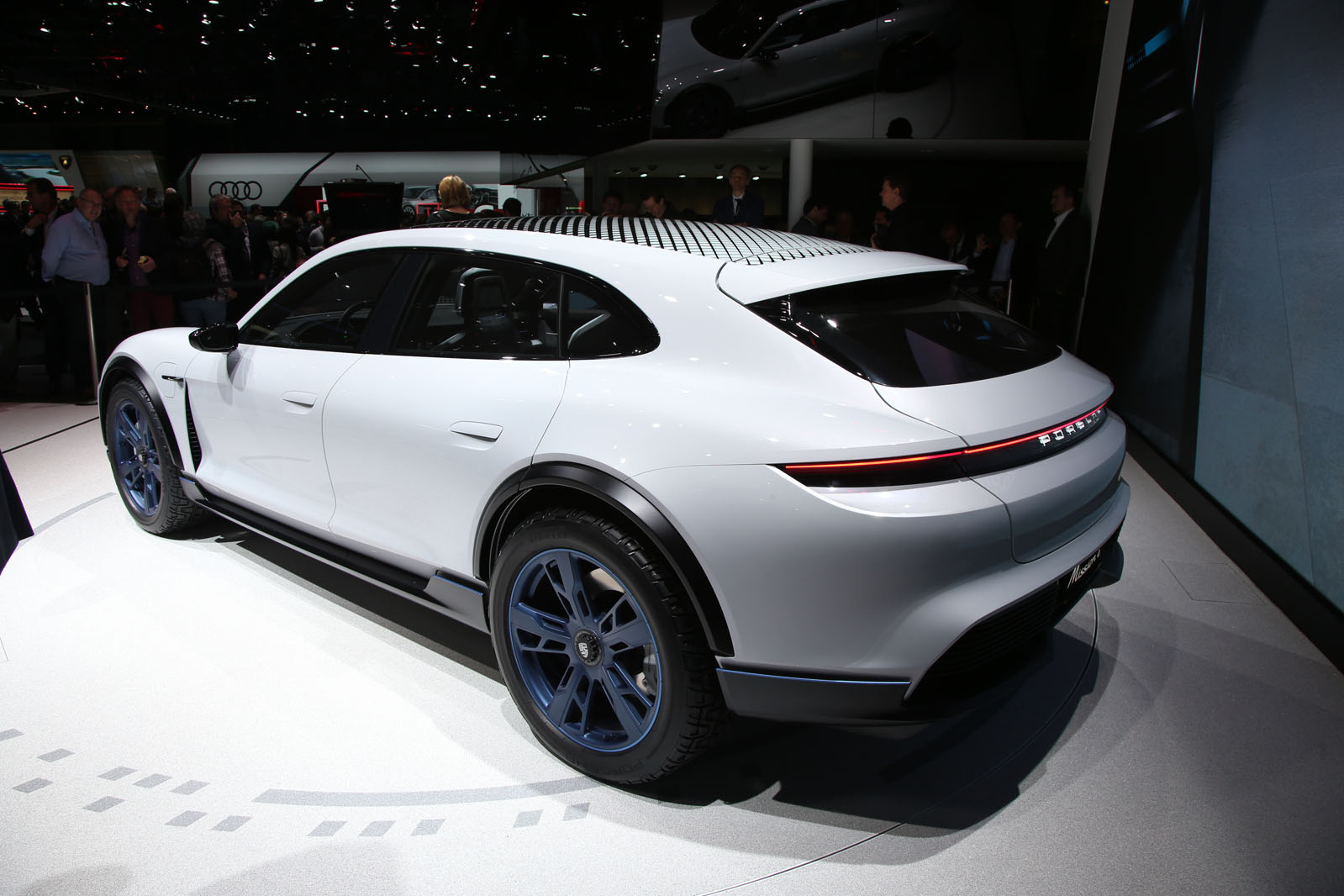 "The Mission E Cross Turismo is an expression of how we envision the all-electric future," said Blume. "It combines sportiness and everyday practicality in a unique style. It will be fast to drive, but also quick to recharge and able to replicate its performance time after time."
Powered by two permanent magnet synchronous electric motors - one mounted up front and another at the rear – the four-wheel-drive Mission E Cross Turismo is claimed to boast a combined 590bhp, some 76bhp more than the facelifted version of the Porsche 911 GT3 RS that also made its public debut in Geneva.
Porsche said the power characteristics of the two electric motors provide a "level of continuous power that is unmatched by any other electric vehicle" on sale today.
"Multiple acceleration runs are possible in direct succession without loss of performance," said Blume.
Porsche hasn't revealed any details about the weight of the 4950mm Mission E Cross Turismo long concept, but computer simulations suggest it will accelerate to 62mph in less than 3.5sec and reach 124mph in less than 12.0sec.