Porsche engineers have been using the freezing climates of the Arctic Circle to test the cold-weather range of the brand's first all-electric model, the Mission E.
Photographed being towed and charged by a Cayenne, presumably because it ran out of energy during a longevity test, the four-door electric sports car is being developed to offer a 310-mile range.
Logistics and production boss Albrecht Reimold revealed late last year that several variants of the model are due, each offering differing levels of performance to increase its market reach.
Reimold announced his confidence in the Mission E's success amid strong sales for the Panamera E-Hybrid, which accounts for 60% of overall Panamera sales worldwide. In Scandinavia, the electrified variant represents up to 90% of Panamera sales, emphasising the changing demand, particularly in regions where governmental incentives have been introduced.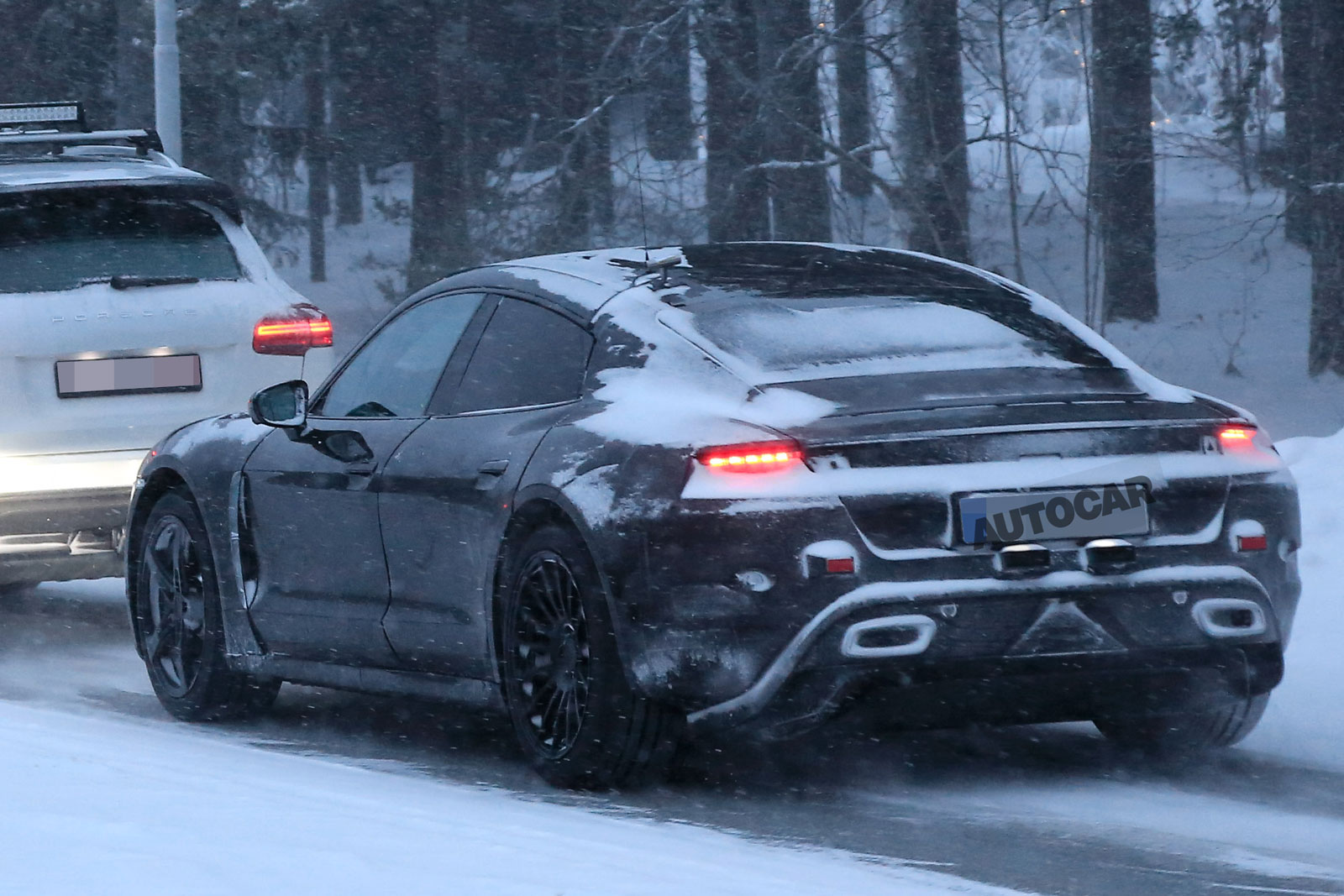 The car, codenamed J1, was closely previewed as the Mission E concept at the 2015 Frankfurt motor show. It will be Porsche's first bespoke electric car and the start of a fifth model line.
Although many other car makers are choosing SUVs as their first electric cars for packaging reasons, Porsche has opted for a more low-slung model to show that its electric technology is as much about performance as it is about reducing emissions.
Porsche R&D boss Michael Steiner confirmed that design work on the model is now complete and very close to the well-received concept. Development cars have completed testing and Porsche has been testing full-body prototype versions of the production car for several months.
The finished product will be revealed in 2019, with first deliveries in 2020, priced at approximately £100,000. That puts it between the Panamera 4 E-Hybrid (£81,141) and Panamera Turbo S E-Hybrid (£137,140).