Volkswagen's upcoming ID, the all-electric hatchback destined to enter production late next year, has been testing in disguise in South Africa. 
The first model from the VW brand designed and purpose-built as an EV, the Golf-sized ID will remain largely faithful to the 2016 ID concept, as the new images show.
Director of Volkswagen Design, Klaus Bischoff, previously told Autocar: "The proportions, the design cues and the wheel size are the same as the concept. It looks like the show car. We couldn't do the camera-system rear-view mirrors for legal reasons, nor the electric door handles due to cost. But other than that, it's pretty much the same."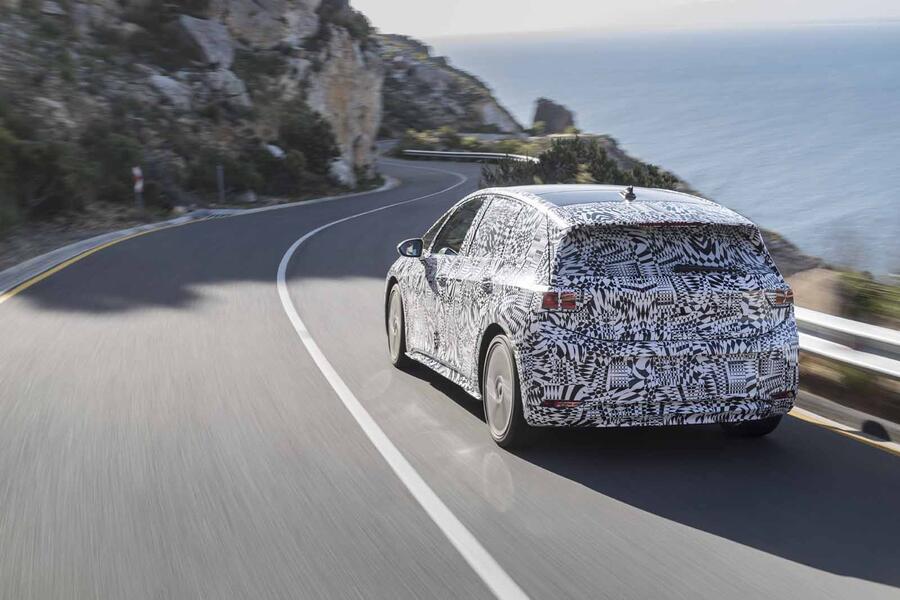 The firm has started on-road testing for its model, with the first pre-production prototypes having rolled off lines in April. Engineers have a 16-month window to complete the car's development. Company boss Herbert Diess revealed that these prototypes would also be used in an "intensive start-up phase" that will begin in September.