The Volkswagen Budd-e concept has been revealed at the Consumer Electronics Show in Las Vegas, previewing an advanced new four-wheel-drive electrically powered MPV that's set to join the firm's production car line-up in 2018.
Described as a gateway to the future, the four-seat Budd-e forms the centrepiece of an ambitious electric car initiative instigated by chairman Matthias Müller in the aftermath of Volkswagen's diesel emission cheating scandal.
The concept features the latest in lithium ion battery technology, providing a claimed zero-emission range of up to 331 miles on the European test cycle – a considerable 213 miles more than the German car maker claims for the existing Volkswagen e-Golf.
The Budd-e, which is seen as a spiritual successor to the original Microbus, is the first in a series of new electric production cars under development at Volkswagen's Braunschweig-based R&D centre in Germany.
Other models include a successor to the Phaeton, as announced by Müller in October 2015 as part of plans to put the company back on track following the dieselgate scandal.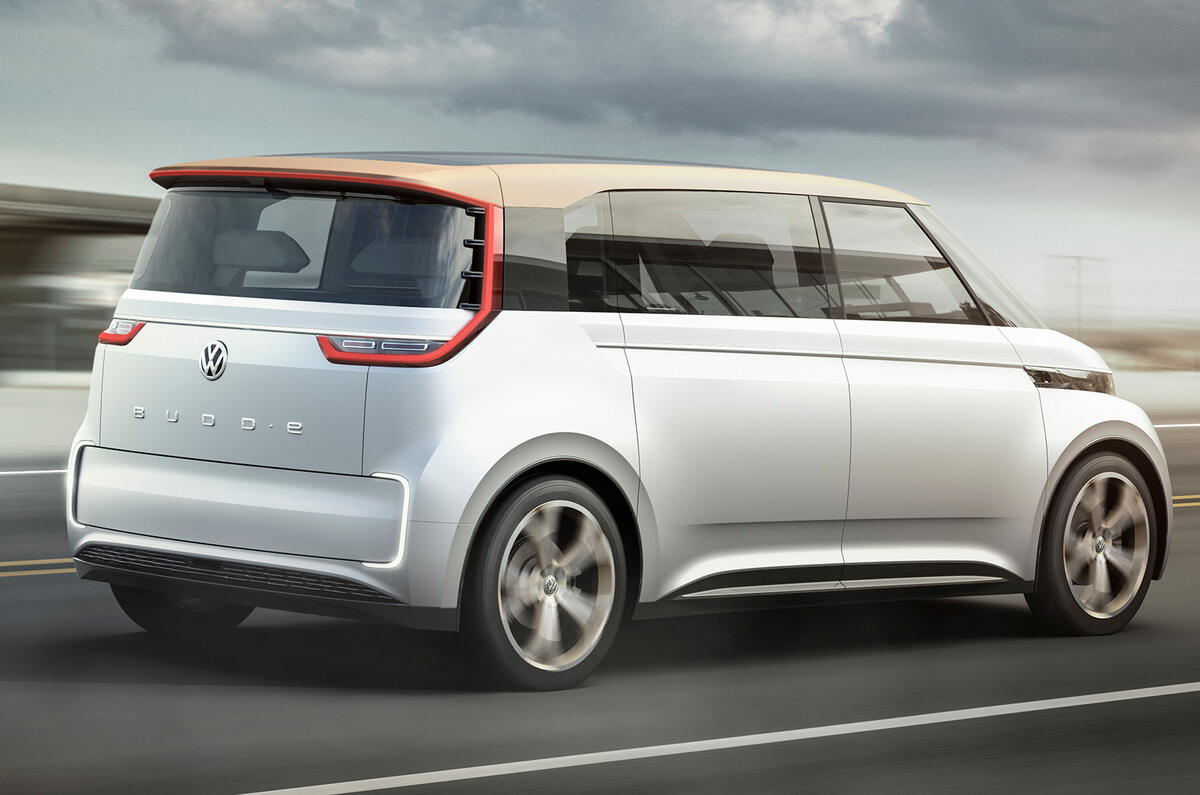 The Budd-e is 4597mm long, 1940mm wide and 1835mm high and is based around Volkswagen's new MEB (modularen elektrisch baukasten, for modular electric drive kit) platform.
Planned to underpin a range of new dedicated electrically powered Volkswagen Group models, including the Porsche Mission E and Audi e-tron quattro, the new multi-material structure sites the new MPV's sizeable 94.6kWh battery low down within the floor structure and wholly within its lengthy 3151mm wheelbase – a set-up claimed to provide Wolfsburg's latest concept with an ultra-low centre of gravity.
The battery, which uses the latest chemical process to provide it with what Volkswagen describes as a "significant gain" in efficiency over the unit used in the VW Group's existing electric car offerings, can be charged either by conventional plug-in means or via an inductive process. Volkswagen claims an 80% charge after 30min on a high powered 150kW system, which is sufficient to provide a range of up to 265 miles.