New information suggests the long-awaited Toyota Supra will arrive in 2018, shortly after the BMW Z5 with which it will share many parts.
New 2019 Toyota Supra: official images, specs and prices revealed​
BMW and Toyota have been jointly working on the models since 2012, but have now begun to move development off in their own directions. BMW has been spotted testing its convertible Z5 on the road and Toyota is said to be at a similar stage of development.
While the Z5 will effectively be a replacement for its Z4, the Supra will come as the long-awaited successor to Toyota's discontinued coupé, which was last produced in 2002. The new Supra will take inspiration from the FT-1 concept of Detroit 2014 (shown below), and will sit above the GT86 in Toyota's line-up.
That positioning tallies with the return of one of Toyota's classic sports car names. While the Celica badge has traditionally been used for models of the GT86's size, the Supra name would give the firm a mainstream sports car flagship. It also allows the new car to be considerably more expensive than the GT86, reflecting what is likely to be a complex powertrain and high-tech construction.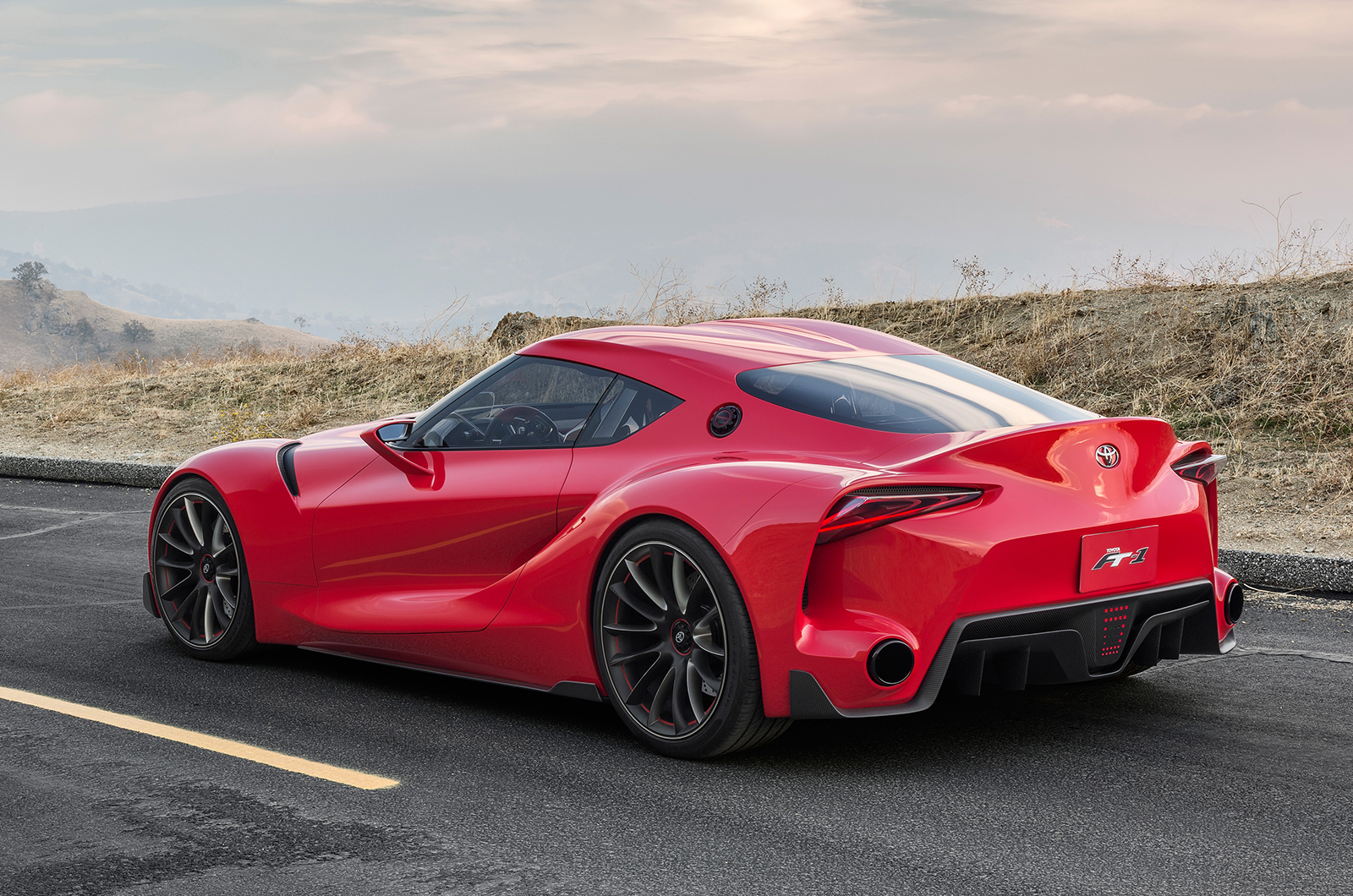 Hybrid four-wheel drive
The two models are due to feature a hybrid four-wheel-drive set-up incorporating a BMW petrol engine and electric motors whose energy is stored in supercapacitors.
BMW is understood to be bringing its expertise in construction to the project, with the new sports car likely to follow the existing i3, i8 and 7 Series, by making use of carbonfibre in its architecture.
Despite the technical similarities of the two models, Ian Robertson, BMW's board member with responsibility for sales and marketing, has previously stated that BMW and Toyota have come up with a proposal that can satisfy different areas of the sports car market.