Skoda has released the first official image of the interior of its upcoming Scala hatchback, which will replace the Skoda Rapid.
The Ford Focus and Volkswagen Golf rival, which will be revealed in full later this year, was last previewed by a sketch of its dashboard. It showed the Scala would be the first Skoda to benefit from the company's next-generation infotainment, with a 9.2in freestanding central screen and a 10.3in Virtual Cockpit digital instrument display - the largest screen combination in its class.
This new photo shows that the production version will almost exactly match that earlier sketch.
Skoda Scala 2018 prototype review
The new system features over-the-air updates and new mobile app functions. Elsewhere inside, new materials have been employed, including a microfibre fabric for the seats, alongside ambient lighting.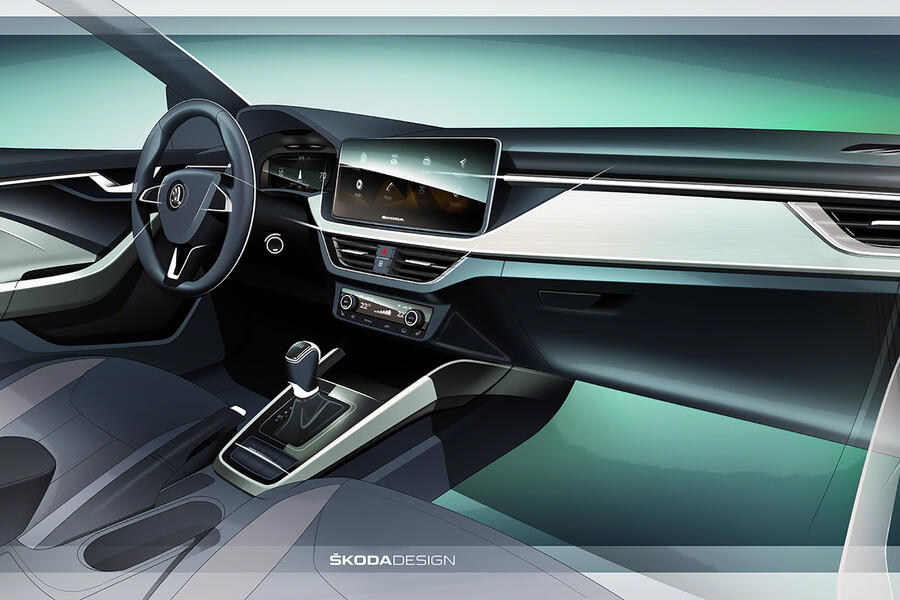 Scala is a Latin word that means 'ladder', and company boss Bernhard Maier said that it represents Skoda's next step forward in the compact segment. The Scala will also be the first Skoda to feature the brand's name instead of its logo on the rear boot lid.
Maier said the Scala is "a completely new development that sets standards in terms of technology, safety and design in this class".
The Scala is intended to be a more direct competitor than the Rapid to the big players in the volume hatchback segment, such as the Ford Focus and Vauxhall Astra.
Skoda sales and marketing boss Alain Favey said to Autocar earlier this year: "How should I put this? Our presence [in this segment] is very humble. With the current Rapid Spaceback, we didn't manage to come through to convince people that we are a credible competitor in this segment."