Skoda has set the stage for its forthcoming Volkswagen Golf and Ford Focus rival with the Vision RS, a concept car that features a performance plug-in hybrid (PHEV) powertrain.
Under the sporty details and concept flourishes, the Vision RS is close to how next year's Skoda Rapid hatchback will look.
The fact that it has been previewed in vRS form, complete with 242bhp PHEV powertrain, shows how much further upmarket the new Rapid will go compared with the current value-led model.
Opinion: why Skoda is putting hybrid tech into hot vRS models
Skoda product marketing chief Björn Kroll said: "The current Rapid is too low-market. For this one, we have tried to balance it out."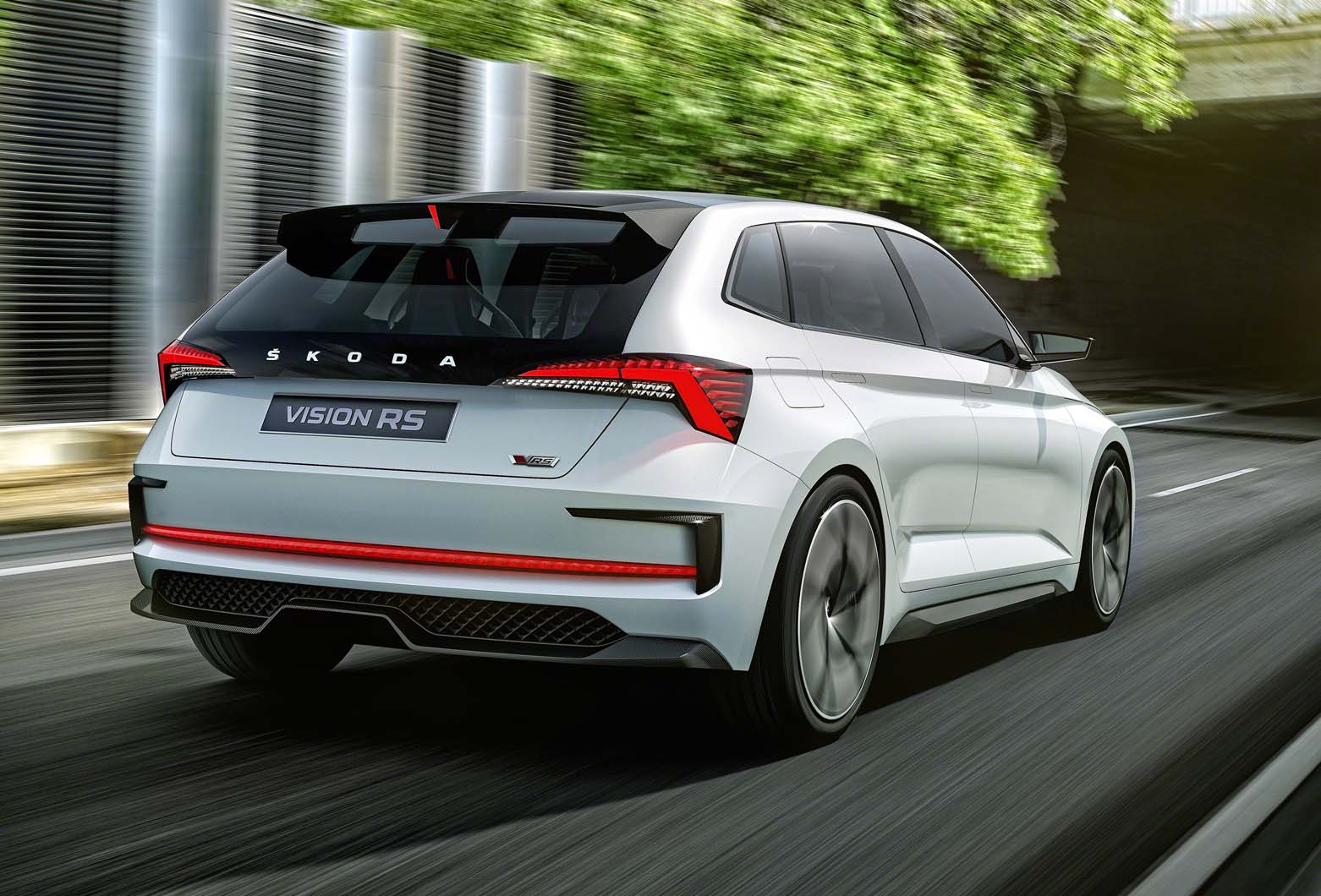 Skoda will drop the slow-selling liftback version and concentrate on the Spaceback hatch for the new Rapid.
The concept is 4356mm long, just over 50mm longer than the current Rapid, and has a 440-litre boot, up 25 litres.
The concept retains some of the current Rapid's design elements but Skoda interior design chief Oliver Stefani called the new model more "emotional". He said: "This is more confident. We have brand-new curvature and nice shoulders, so it's more beefy."
The basic structure of the concept's interior will be kept for the production version, Stefani said. That includes the "signature line" of the dashboard, with a central dip in which the free-floating touchscreen sits.