The Polestar 4 will be offered with "eyes-off" autonomous driving technology, touted to deliver "centimetre-level" precision, shortly after it goes on sale as the brand's "reinvention of the SUV-coupé".
Revealed at the Shanghai motor show, it will enter the premium crossover segment as a pure-electric car to take on the Porsche Macan as the Swedish firm's fourth model.
The 4 will eventually be offered with a high-level of automated driving technology that will allow for "eyes-off, point-to-point autonomous driving on highways, as well as eyes-on automated driving for other environments".
The more sophisticated advanced driver assistance system (ADAS) in development uses the new Chauffeur system from leading ADAS-supplier Mobileye (which builds on the SuperVision system that will be available in the 4 from launch) and lidar from autonomous vehicle technology company Luminar as part of a set-up that mixes various sensors, radars and cameras to allow the car to see up to 600m away and provide "centimetre-level" precision so it can map the environment around it.
That distance translates to a view 7.5sec ahead of the car at highway speeds to allow it to bring itself to a safe stop if necessary.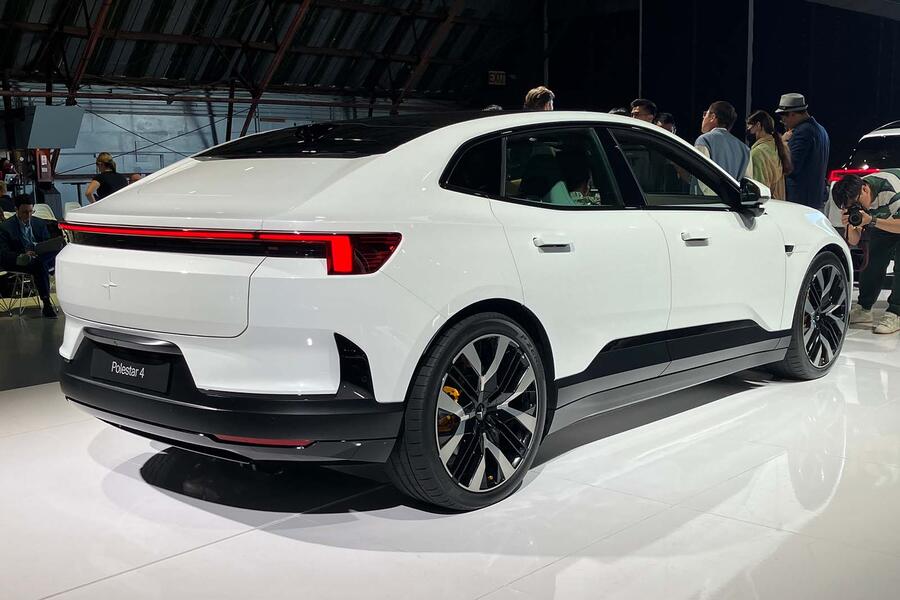 The 4 will be built in China initially from mid-November and be delivered to Chinese buyers first by the end of 2023. European sales are set to begin next spring.
In China, the 4 has been developed with its own operating system specifically for Chinese buyers, who will also be able to purchase a Polestar phone that runs the same system for seamless integration of the car into the rest of the owner's digital life.
Said to have the smallest carbon footprint of any Polestar model to date, the SUV-coupé was tested during Polestar's life cycle assessment (LCA) earlier this month and found to produce 19.4 tonnes of CO2 over its lifetime, including production. The firm has been publishing LCAs for each of its cars since 2020.