BMW M has added two new SUV models to its burgeoning line-up in the form of the X3M and X4M.
Set for UK delivery in September following a public debut at April's Shanghai motor show, they are among seven new dedicated M models planned for 2019. The M8 Coupé, Cabriolet and Gran Coupé and new X5M and X6M models are all also due by the year's end.
"Our philosophy from the start was to deliver an M3 and M4 driving experience, but with the added assurance of four-wheel drive and a slightly higher seating position," said Lars Beulke, BMW M product manager. "We originally referred to them internally as the M3X and M4X."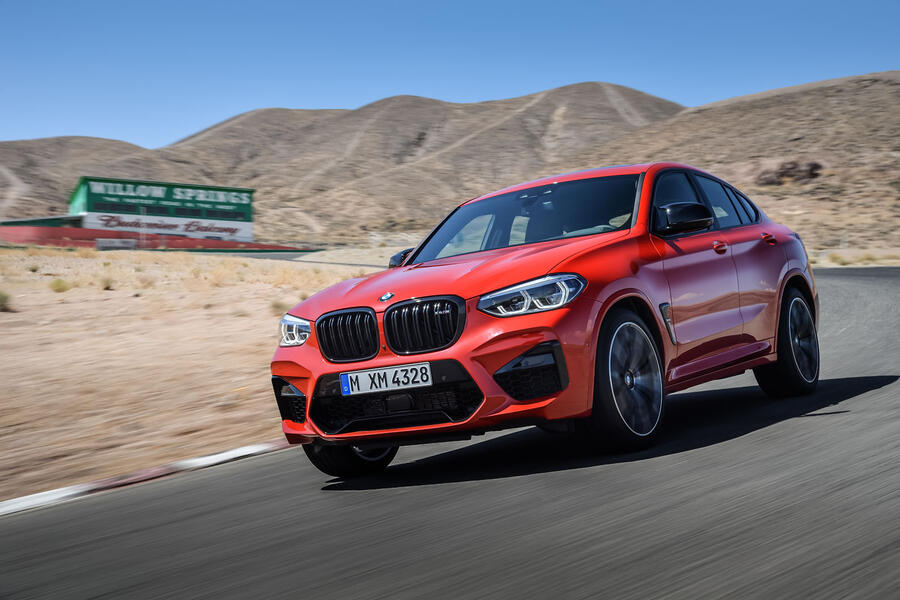 Following the strategy taken with other M models, the X3M and X4M will be sold in both standard and Competition guises from the outset. Together, they take aim at the Mercedes-Benz GLC 63 and Porsche Macan Turbo with a new twin-turbocharged 3.0-litre petrol engine known internally as the S58.