Mini has overhauled the trim structure of its entire model line-up, streamlining the range and getting rid of several diesel variants in the process.
Mini's range has typically been one of the trickiest to decipher, particularly for buyers new to the brand. There are no traditional trim levels, with the engine typically dictating what kind of spec the Mini is in, and then options are sold in packs that bear no relation to their content, or have consistency in price across the range.
To that end, staples of the Mini range such as the Pepper Pack and Chili Pack, offered since the relaunch of Mini under BMW in 2001, have been axed, with the standard kit of each Mini boosted, and the same options offered for the same price across all model ranges.
A buyer selects their Mini bodystyle - three-door hatch, five-door hatch, Convertible, Clubman or Countryman - and then an engine. A 1.5-litre three-cylinder petrol in two states of tune for One and Cooper models, a more potent 2.0-litre four-cylinder unit in the Cooper S, and then in the Clubman and Countryman variants a 2.0-litre Cooper D four-cylinder diesel.
Mini has now introduced trim levels for the first time. Engine selected, buyers then choose from either Classic, Sport or Exclusive variants. Classic variants are the entry-level, Sport adds in a series of John Cooper Works features, including a bodykit, sports suspension and bucket seats, and Exclusive is a plush, premium range-topper with leather seats.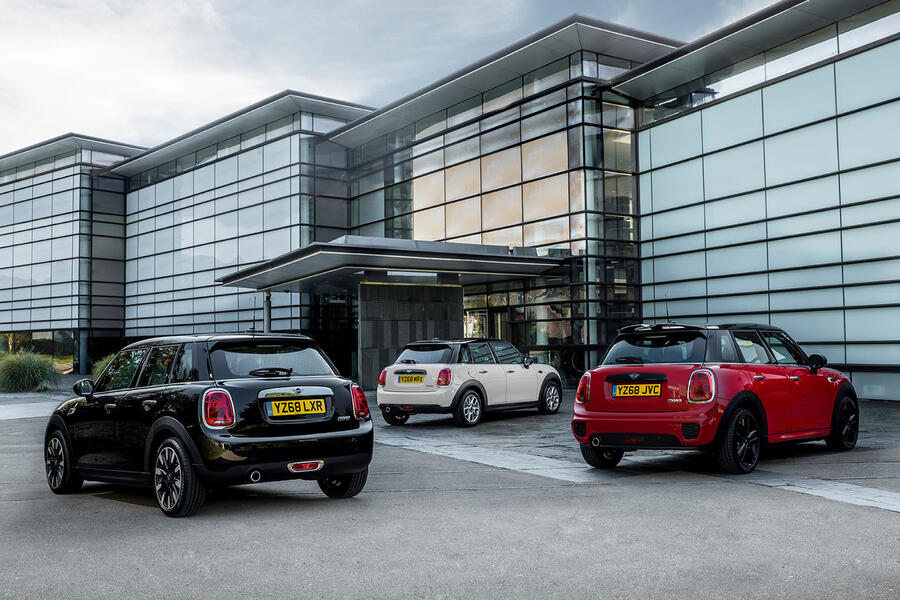 Options can then be added through some simplified packs. Comfort and Comfort Plus offer some fairly typical options, including climate control, heated seats and parking sensors, a reversing camera one of the features added for Plus. Navigation and Navigation Plus offer a full suite of infotainment and connectivity features. Safety kit is added trough the Driving Assist Pack.
Mini is then still offering a full-range of personalisation options on top, but believes this new strategy will allow dealers to carry more stock and reduce wait times for buyers.