Mercedes-AMG has confirmed that its new G63 will be priced from £143,305, making it £7355 more expensive than the old car - although it does come with a new and more powerful V8 nestled into the front of a heavily revised structure.
Due on roads in July, the new top G-Class raises the already potent performance potential of its predecessor to new heights. It is capable of accelerating to 62mph in just 4.5sec and reaching a top speed of 149mph.
The heavily revised 2018 G63 aims to build on the largely unique qualities of its boxy predecessor with the adoption of a contemporary aluminium body shell and widened ladder frame chassis. They provide the new model with an added 210mm of width and what Mercedes-AMG describes as greater comfort and stability.
Further developments for the range-topping G-Class model include a new V8 engine and nine-speed automatic gearbox. They are combined with a newly conceived AMG Performance 4Matic four-wheel drive system, providing a more rearward biased delivery of power, and reworked suspension. Together they are claimed to provide the G63 with straight-line performance to out-accelerate the Range Rover Sport SVR, although not beat its top speed.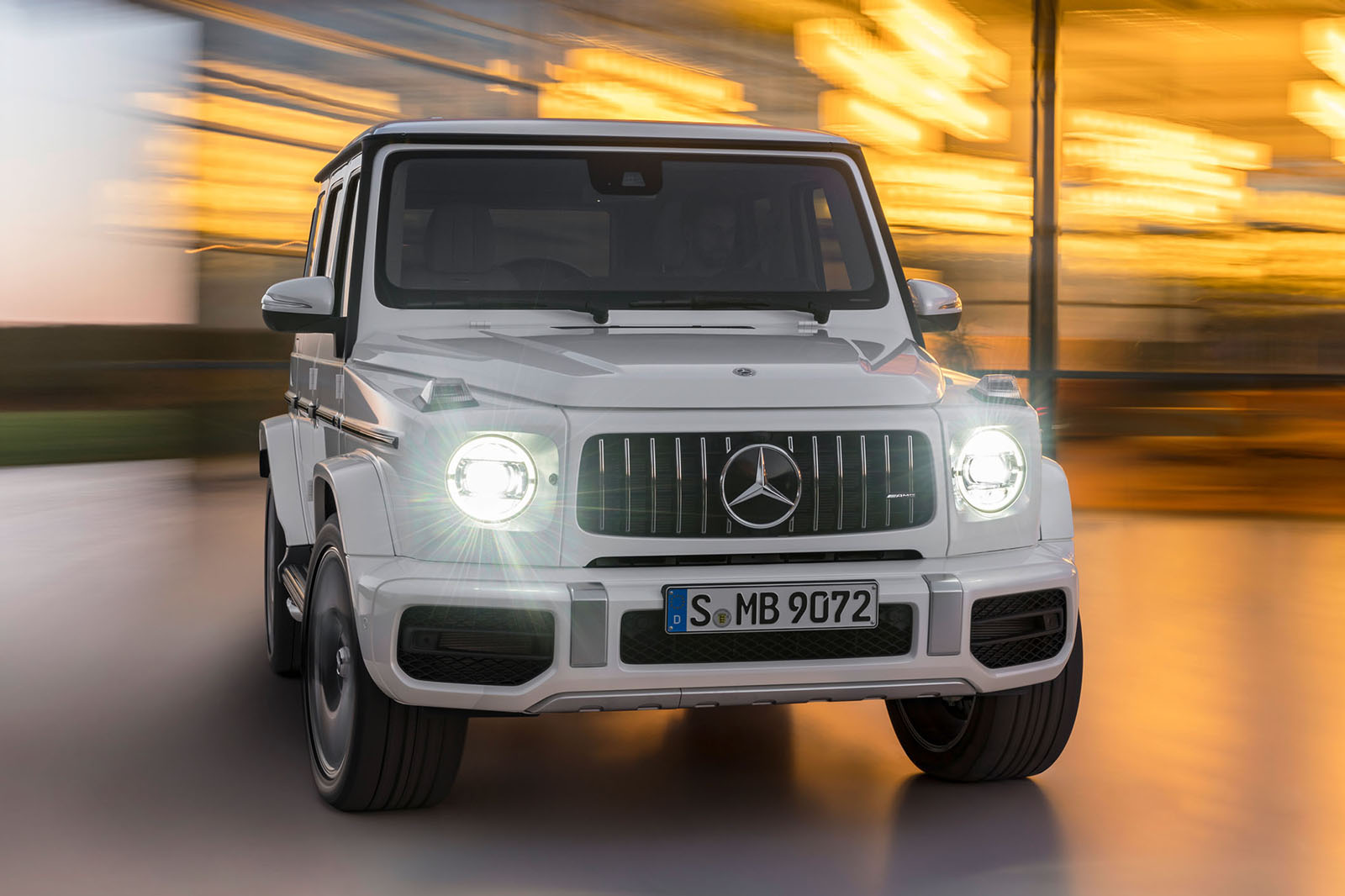 Power for the new G63 comes from AMG's M178 engine, as used across the Mercedes-Benz performance car division's range. The 4.0-litre V8 petrol unit, which sites its two twin-scroll turbochargers within its cylinder banks to provide compact packaging and optimal thermal properties, replaces the old twin-turbocharged 5.5-litre V8 used by the old G63, the M157 as it is codenamed internally.
Power has risen by 14bhp to 577bhp at 6000rpm, while torque extends by 66lb ft to a stout 626lb ft between 2500 and 3500rpm.