James, my neighbour, has a C 63 Estate, bought used from Mercedes-Benz Brooklands, home of Mercedes-Benz World, where, for about £90, you can hoof an AMG around a handling circuit.
In fact, James's 11-plate C 63, was, for the first six months of its life, one of the centre's 'experience' cars, more used to opposite lock than straight ahead.
Find Mercedes-AMG C 63 for sale on PistonHeads
He loves it, since not only does it have the optional Performance Pack Plus that raised power from 451bhp to 480bhp, but it also, he reckons, has a bit more up its sleeve – around 20bhp. He may be right, since Mercedes-Benz Brooklands knows about tuned C 63s (it was the sole supplier of the limited-run C 63 DR520 of 2010 that put out 513bhp). Whatever its mighty 6.2-litre naturally aspirated V8 makes, James has found it to be completely reliable.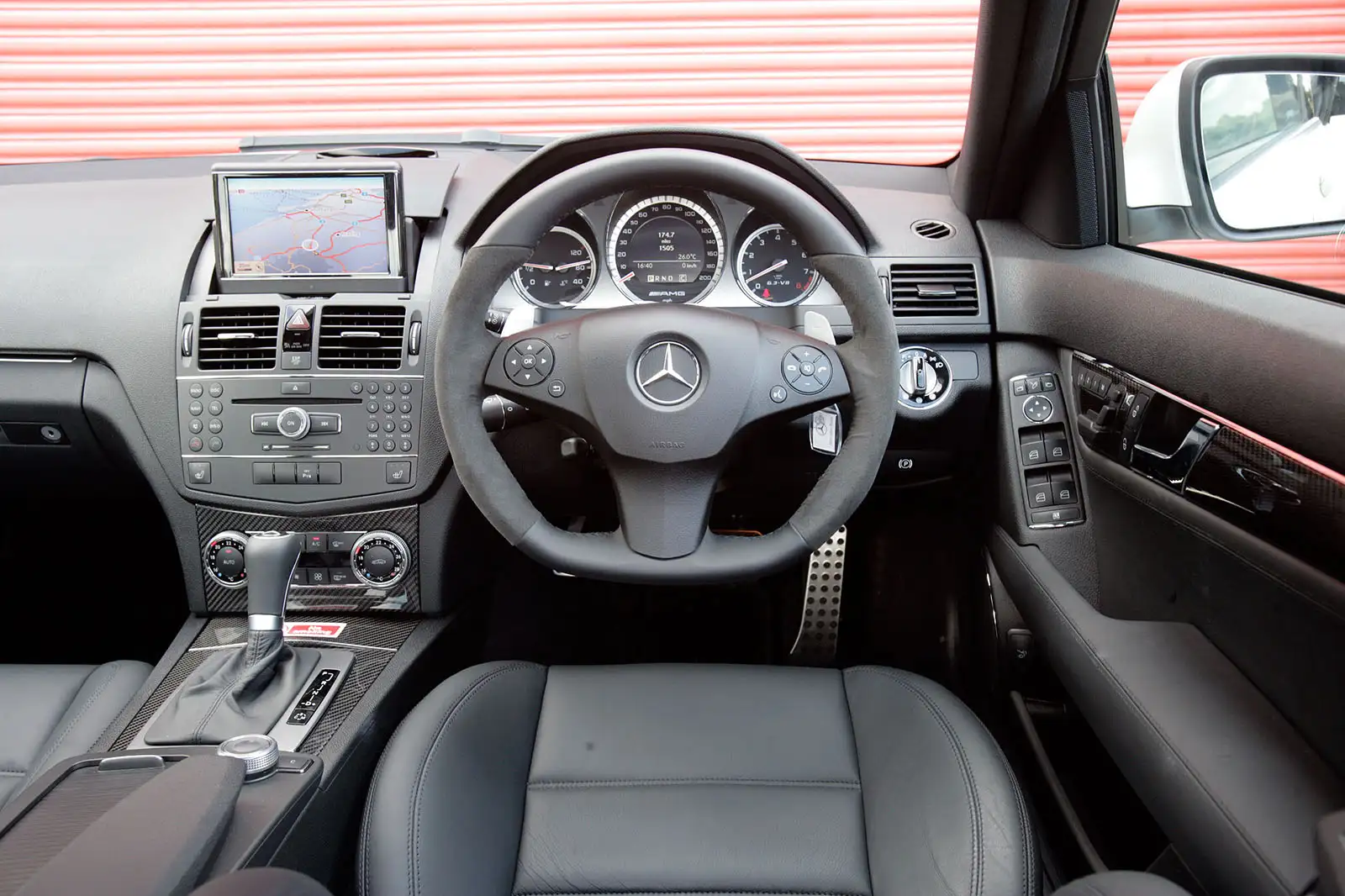 His C 63 has now done 42,000 miles. As you'd expect, given that it has super-firm suspension and 19in wheels, its interior creaks a little. He has to keep an eye on the oil and when he drives it hard, fuel consumption is in single figures. The point of telling you all this is that here's a C 63 AMG Estate, a former stunt car no less, still doing the business while hauling a family of four plus the dog.
If you go nosing around C 63s, you'll hear horror stories of corroded rear cylinder head bolts and noisy cams, both terminal if allowed to develop. Fortunately, both problems are rare.
Estate and saloon versions were launched in 2008, with standard equipment including Mercedes' 7G-tronic automatic gearbox and 18in alloys. The optional Performance Pack brought a limited-slip diff but no hike in power. That came with the aforementioned Performance Pack Plus of 2009, although, bizarrely, the limited-slip diff was dropped to become an option across the range.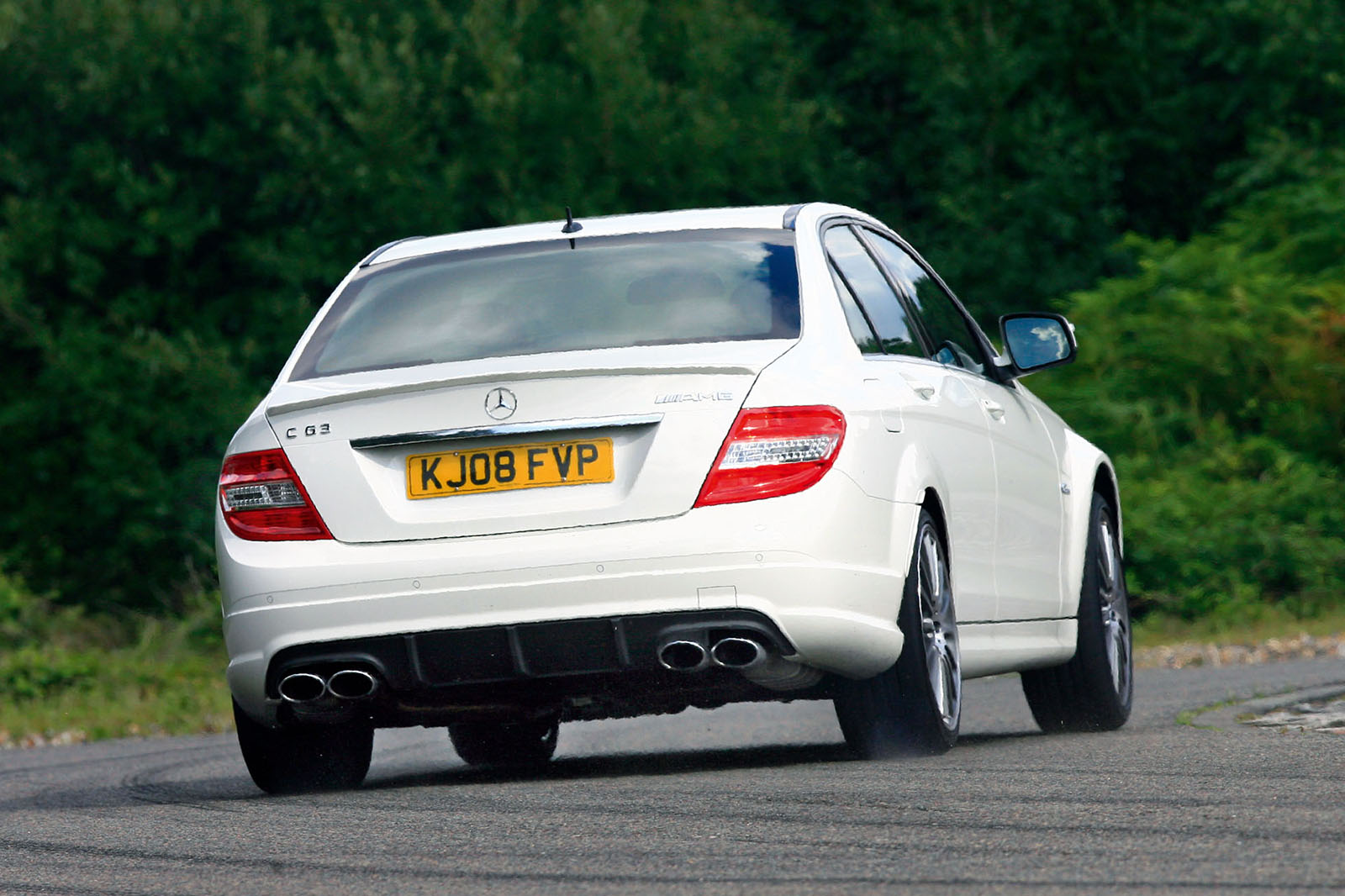 The DR520 shaved half a second off the 0-62mph time – useful but, at £10,000 more than the standard car, no bargain. In 2011, the facelifted C 63 landed with a new seven-speed multi-clutch transmission (not a dual-clutch set-up but the old auto 'box with several clutches in place of the torque converter), a new grille and an aluminium bonnet. Mercedes' Intelligent Light System, a new infotainment set-up and a refreshed cabin completed the makeover.