Mazda is lining up a range of compression ignition straight-six engines, both petrol and diesel, as part of its anti-downsizing initiative. 
The plans were revealed in a financial year results report, compiled last month and published on Mazda's global site before apparently being removed after media outlets spotted the plans.  
A slide from the report, below, lists 'Straight-six Skyactiv-X engine' and 'Straight-six Skyactiv-D (2nd-generation Diesel engine)' as two of its product investments for the future, alongside electric vehicles and hybrids.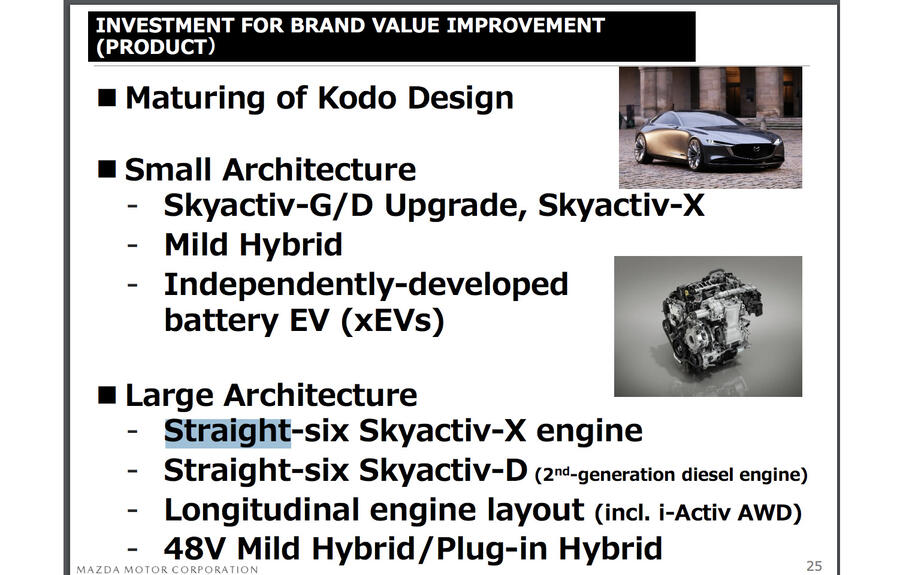 The two engines are listed under the branch of 'Large Architecture' - likely relating to the size of platform and body they will be mated to. Such a reference, alongside the development of engines (particularly a straight-six diesel) that almost exclusively sit in larger, premium-brand models in Europe, suggests that Mazda may expand its upper tier of future product offering to compete with Audi, BMW and Mercedes.