Mazda is developing a hotter version of the new Mazda 3, expected to get the green light before 2021 - but it might not come to Europe.
In launching the fourth-generation small car in Australia, visiting programme manager Kota Beppu said he wants a "hyper" version of the hatchback.
"I'm a car guy, so I myself want to drive a high performance Mazda 3… I'll do my best," he said. Although he claimed the project had not been officially signed off, insiders suggest that is a formality. Beppu said there was keen interest from "most developed countries", including the US, Japan and Australia.
While various drivetrain configurations have been discussed, it is the turbocharged 2.5-litre engine from larger US-spec Mazdas that is the most likely powerplant. "Generally speaking we would use the motor to get more performance," Beppu said in shunning a hot hybrid version.
With 247bhp the 2.5's output falls short of the latest crop of hot hatches, but 310lb ft of torque brings its own challenges. "The Mazda 3 is a light vehicle, so if there is too much power and we keep it as front-wheel drive, there is the torque steer phenomenon happening," he said, nominating the all-wheel drive that's already developed for the new torsion beam rear end as an obvious solution.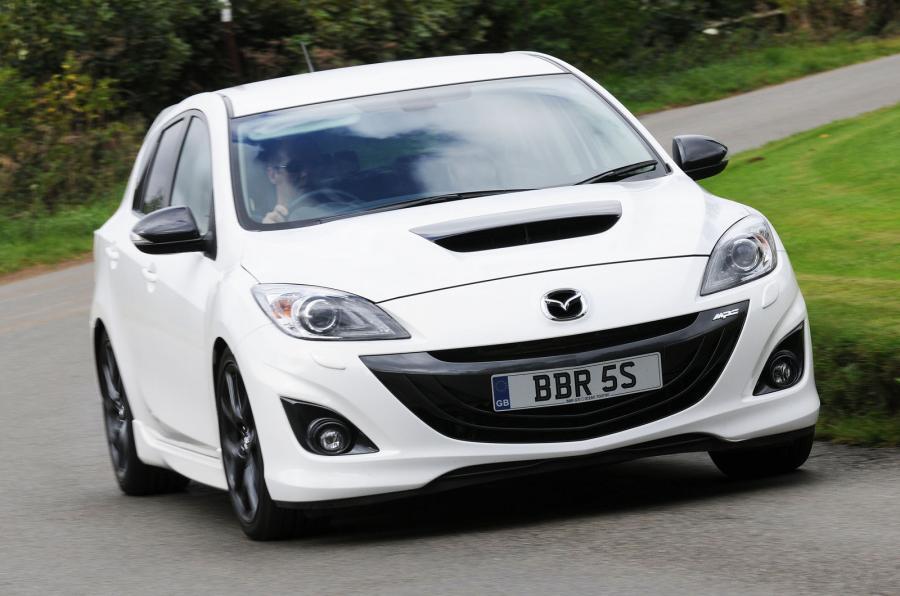 Beppu added that he doesn't see any high performance Mazda 3 as a track-focused tearaway, instead suggesting the emphasis would be comfort and everyday road use. "It needs to be responsible and friendly… more friendly than a Golf GTI," he said, although he added: "It should be fast."
He referred to such a car as a "hyper" Mazda 3 rather than a hot hatch. It remains unclear if the brand will therefore use the MPS or Mazdaspeed branding for such a model.
But it is CO2 that is one of the biggest challenges for a hot 3, something that could challenge its European viability. The forced induction 2.5-litre engine is not currently sold in the region, and might not meet the efficiency requirements to do so.