A large Seat SUV could be launched at the turn of the decade, according to the firm's UK boss Richard Harrison.
Such a car was previewed by the Seat 20V20 concept car last year, but at the time it was described as a concept to inform the styling of the soon-to-launch Seat Ateca, a rival to the Nissan Qashqai, and upcoming smaller SUV rival, a mooted Nissan Juke rival.
What might Seat's large SUV be like to drive?
However Harrison says that Seat's anticipated growth curve, driven by the SUV launches and a refreshed Seat Ibiza before the turn of the decade, will open up new opportunities for the brand.
"There's a healthy debate going on as to where we go next," said Harrison. "Today we sell cars that cover 52% of the market, by the end of 2017 that will be 80% - that's a great foundation from which to look where we go next.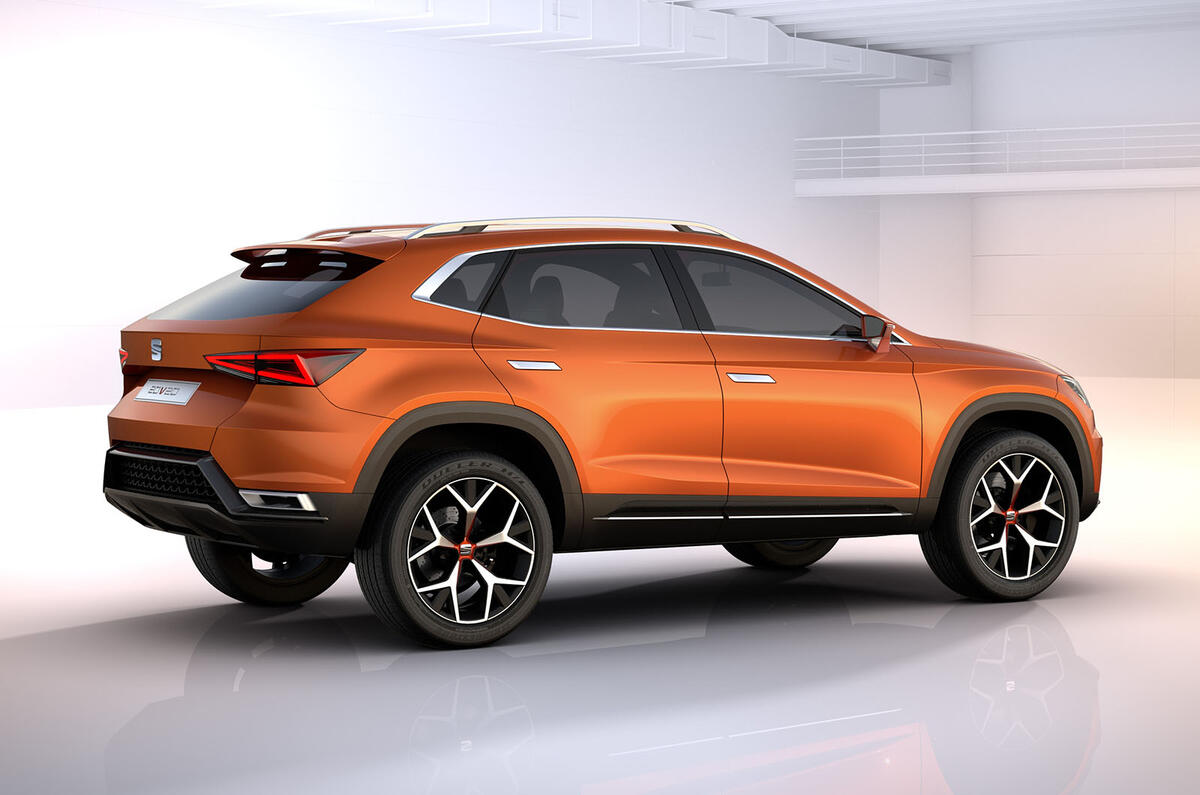 "The large SUV is interesting. When we saw the concept we all went, 'we want want of those to sell!' But on reflection, it will push us up to a price point that is currently unfamiliar for our customers. We have to earn the right to sell cars there, and that is not where our centre of gravity is now. In time, though, I'd love to see it."
Why the Seat Ateca beats the Nissan Qashqai
Harrison believes that the next raft of Seat launched will be bolder than more innovative than ever, as the firm is finally in profit and has been given room to re-invest by the VW Group.
"We have a fantastic platform from which to plan new products," he said, "and to a degree everything is possible. We can look to a more adventurous, confident future in many ways. That means launching in established segments or looking to create new ones."
Convertibles, however, are not part of Seat's plans. "I get asked about it a lot but the segments are shrinking and the opportunity getting smaller," said Harrison. "Whatever we go has to grow the scale of the brand."