Hyundai has confirmed the i30 Fastback N will make its debut at the Paris motor show in October. Official images have shown prototypes undergoing final testing at the Nürburgring, where the company has its European Test Centre.
The sleek five-door Fastback N is the third performance car to come from Hyundai's fledgling N division, following the i30 N hatchback and US-only Veloster N.
The i30 Fastback N has now been revealed - take a look
The Fastback N will use the same mechanicals, powertrain and twin-exit exhaust system as its hatchback sibling, and could be seen rolling on the same 19in wheels in our earlier spy shots. That means it will offer two power outputs from its turbocharged 2.0-litre engine: 247bhp for the standard variant and 271bhp for the version equipped with the optional N Performance Pack, which we drove in prototype form earlier this month.
Both variants will be front-wheel drive and are expected to come with a six-speed manual gearbox, like the existing hatchback model. Despite the change in body shape, the fastback's performance will likely be near identical to the hatchback's, meaning 0-62mph time of about 6.1sec for the 271bhp version.
The Fastback N will go on sale in February 2019 following its official Paris reveal.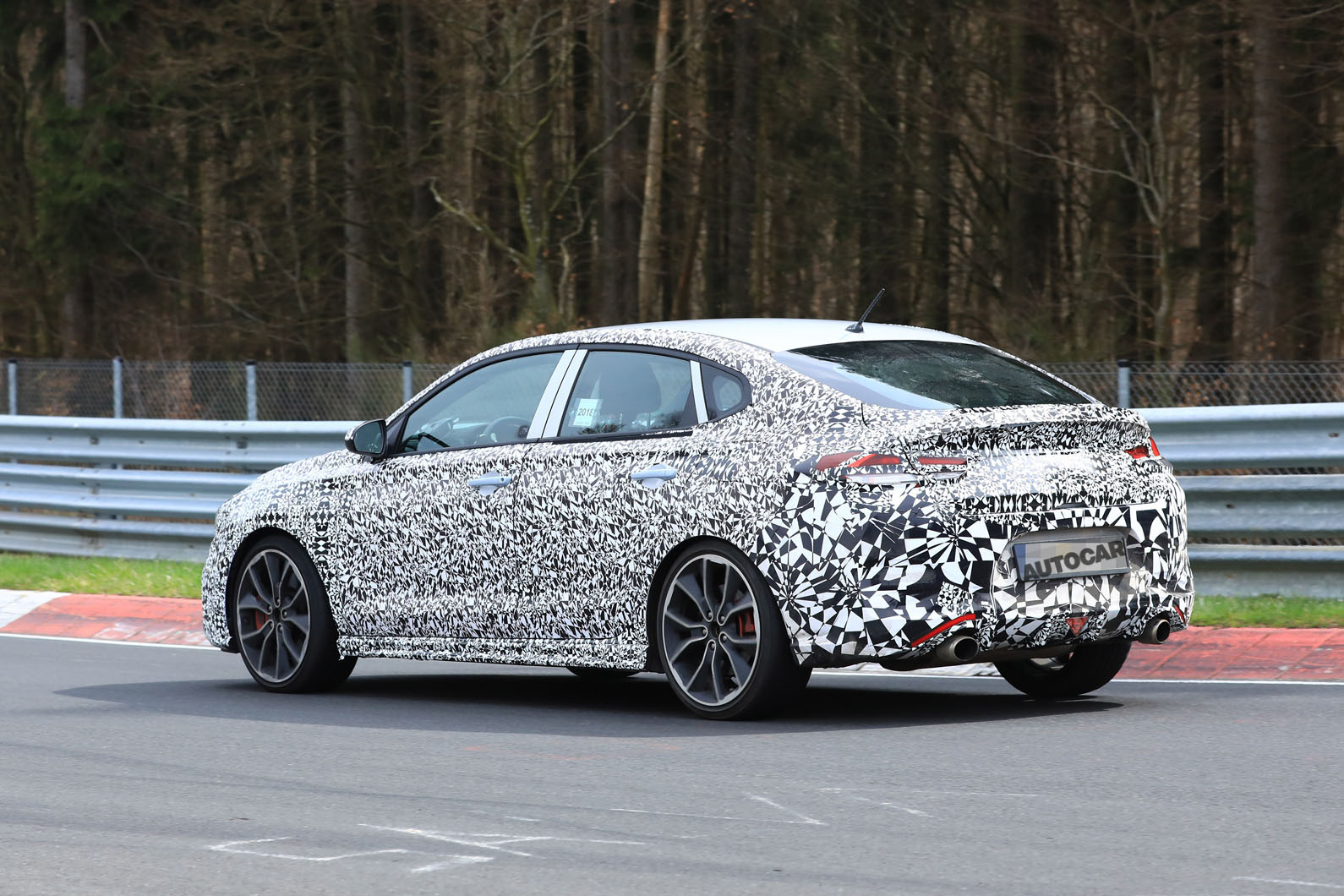 Hyundai N division boss Albert Biermann, who joined the firm from BMW's M division, oversees chassis development for all of Hyundai's models, but is known to have most influence over its hottest cars. Biermann encourages a more playful setup on his models, so this will no doubt remain a target for the i30 Fastback N.
Biermann told Autocar last year that the i30N models would be effective track machines. He said "There are too many cars out there with tyres and brakes that go [off] too fast [on circuit]", but that Hyundai "really wanted to make a car that can be consistent".