The Hyundai i30 Fastback N has been unveiled at the Paris motor show, and the firm believes it can fill a gap in the market as a hot C-segment fastback.
The new car also introduces a number of minor tweaks that will be adopted by the i30 N hot hatchback.
Mechanically, the new model is virtually identical to the i30 N, with the same 2.0-litre petrol engine. It will again feature 247bhp in standard mode, or 271bhp with the Performance pack. With the vast majority of i30 N UK sales being the Performance variant, Hyundai has yet to confirm if it will offer the lower-powered Fastback N in this country.
Product manager Adrien Pere said that the decision to offer an N version of the fastback was to target a different audience, saying that it is pitched at buyers "looking more for refinement and sophistication, and a certain kind of understatement".
Despite the fastback and hot hatch having slightly different target audiences, Hyundai opted against making bigger changes because the firm wants all its N models to have a consistent driving experience.
Hyundai i30 Fastback N prototype: first drive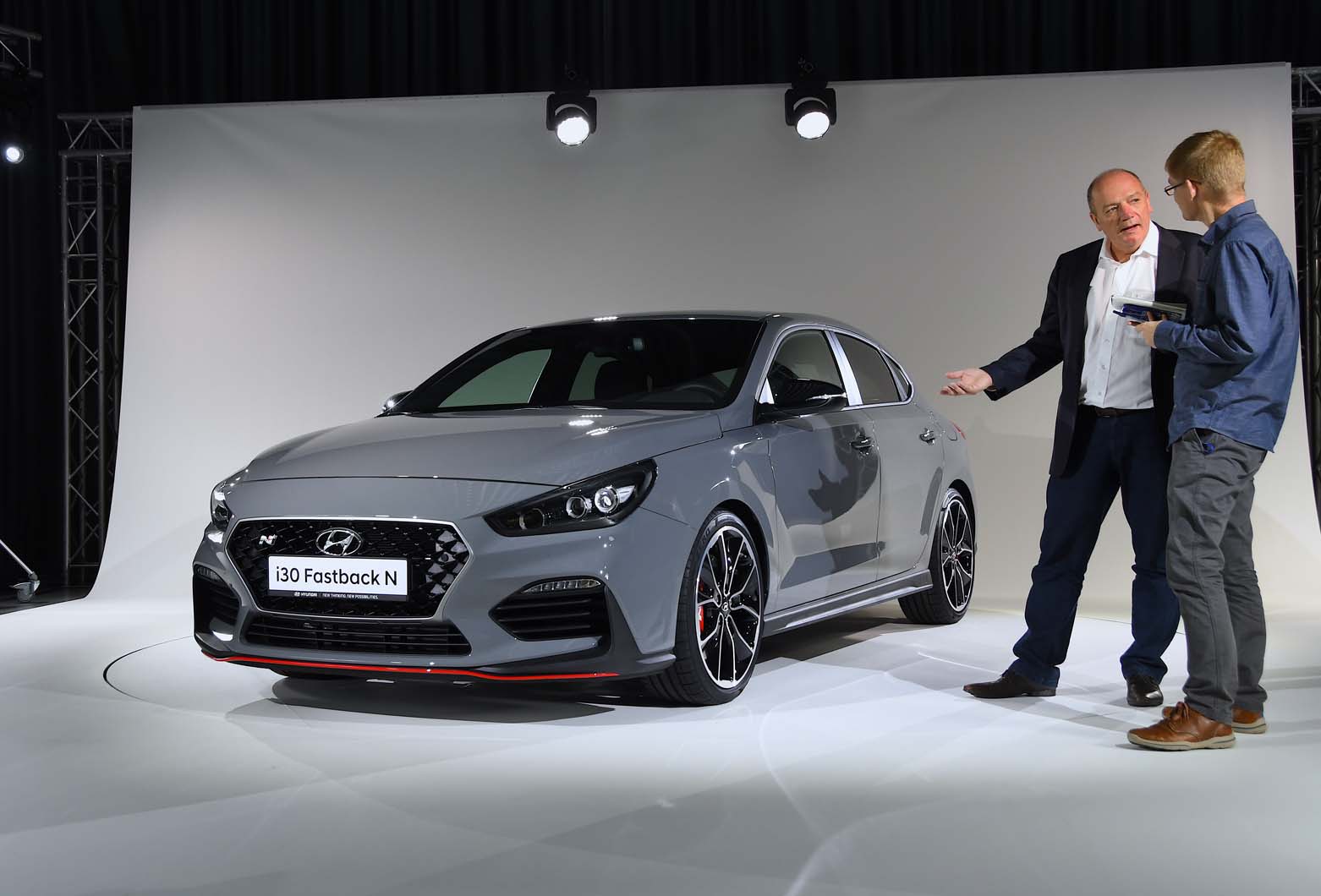 "An N car is an N car,"said European engineering boss Klaus Köster. "We want an N car to stand for everything N stands for: it's made for cornering and driver fun."
Köster added that a number of minor changes to the suspension had been made when developing the new car — including work on the bump stops, hydraulics and anti-roll bar settings — with the target to make it "more rounded in some areas and a bit more playful".
"The i30 N hatchback has been really successful, and worked very well, so we did not have to change much for this car," added Köster. "But Albert Biermann [Hyundai N division boss] always says there is nothing that cannot be improved."
The 'N' drive mode setting has also been tweaked. Köster said that the goal was "to bring it back a little", although he promised that the car was still stiff enough to offer "extreme" performance on a circuit. He added: "It's a balancing act, and we've balanced performance and comfort for the customer."
In time, Köster says those minor changes will be introduced on the i30 N hot hatch.
The Fastback is marginally heavier than the hot hatch while producing less drag. Köster hadded that car's settings have been mildly modified to offer the same balance and handling as the regular i30 N.