The i30 Fastback N will be only the second model from Hyundai's N performance sub-brand to be sold in the UK. It is actually the division's third model, but the US-market Veloster N isn't due to come here (much like the America didn't get the i30 N).
Aside from having a swoopier roofline than the i30N hatchback - Hyundai's product planners would have us call it a four-door coupe - the i30 Fastback N also has retuned dampers and a number of other suspension tweaks that make it more comfortable and compliant, and a little less demanding on a bumpy road. 
The i30 Fastback N has now been revealed - take a look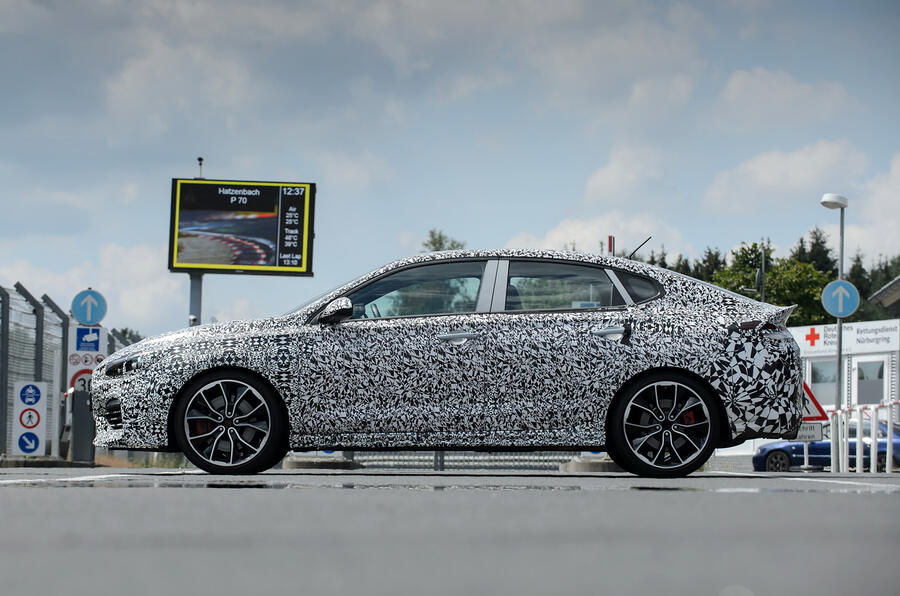 If the i30N hatchback is the tearaway, the i30 Fastback N is the more studious sibling. A little more sophisticated, and concerned with style as much as performance – although its engineers insist it's still fun to drive.
Weight is up ever so slightly, although the powertrains are completely unchanged. The 2.0-litre turbo petrol engine is available in two states of tune, producing 247 or 271bhp. The only gearbox option is a six-speed manual.