By now, there's every chance you'll have seen the fifth-generation Land Rover Discovery, revealed at the Paris motor show.
It's lighter, lither, swoopier and 36% more Range Rovery than the Discovery 4, which is about to bow out… how? 'Gracefully' is the preferred way we'd all like to go, isn't it? With dignity intact. Some sports people at the top of their game prefer to have people ask why they're retiring already, rather than waiting until they're into their decline and having people ask when they're going, or why they haven't gone.
I'm not sure the analogy translates to cars, but I'm also uncertain that there's a suitable analogy for the drive we've got planned. To see what the Discovery 4 is like this late in its life, I'm driving one the length of the Fosse Way, one of the country's best-known Roman roads. I've driven bits of it before, like you perhaps have too, with or without knowing it. Tenuously, you could say I want to try a car ingrained into the rural British way of life on a route that's yada-yada-yada, but the Fosse Way has had two millennia to get there, and comparing a Land Rover to a Roman road feels more than a touch Accidental Partridge.
The short of it is that I need to drive a Discovery somewhere, on and off road and for a decent amount of time, to see which of its traits the next Discovery should retain or lose, and have some decent pictures taken of it while I'm at it. And the Fosse Way is as good a place as any.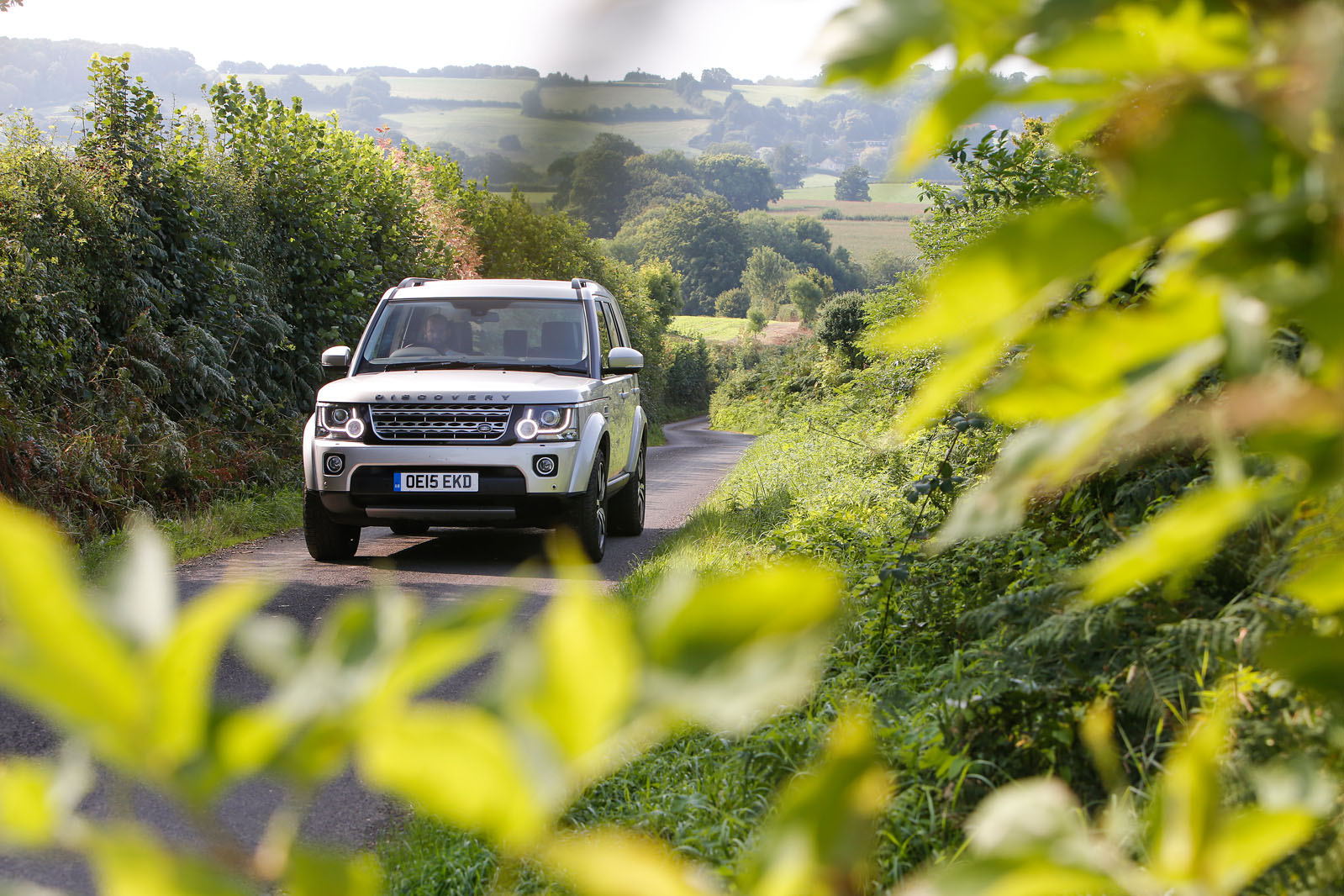 The Fosse Way links Exeter, or thereabouts (we'll come to that), and Lincoln. Draw a straight line between the two and apparently the path is never more than six miles off it, and it passes – not coincidentally, you'd imagine – through Bath, Cirencester and Leicester. Stan Papior, photographing, tells me he drove the route two decades ago and remembers some serious off-roading. I've no idea how much we'll find today but have decided we'll drive as much of it as is passable. Where it's road, we'll drive it, where it's byway, we'll drive that, but where it's private land, we'll have to go around. Two days sounds about right to cover its 230-mile length.
So anyway, we don't start in Exeter. There's a bit of debate about where the Fosse exactly begins, so someone on the internet says, and that suits our purposes just fine, given that the road doesn't become truly established until you're a few miles inland. And given that the view is nice in Seaton, Romans landed there and the original road from Seaton meandered alongside the river Axe up towards Axminster, through which the Fosse Way definitely passes, Seaton is where we start.
Even on the drive down to Devon, the Discovery reminds me that it still has plenty going for it. Sometimes, in an instant, the new version of a car can make the old one look dated. But to my eyes, recent Land Rovers and Range Rovers make their immediate predecessors appear restrained and classy. If there's any hint of old-fashionedness about the Discovery 4, any links to its dated predecessors, they're there for a reason.