There is no consensus as to what a supercar even is, let alone when the first one appeared.
Recently, I found the term in a test of a V12 Lagonda printed in a 1938 issue of The Autocar, but some reckon it's older even than that. Others, however, claim that its use in the sense we understand today is far more recent, becoming part of common speech only in the 1970s and referring only to cars built from the mid-1960s.
But my sense is that the car with the best claim to being the first true supercar is Mercedes-Benz's 300SL 'Gullwing', an immaculate example of which you see photographed in company with its latest offering to the breed – the 63-years-younger Mercedes-AMG GT R.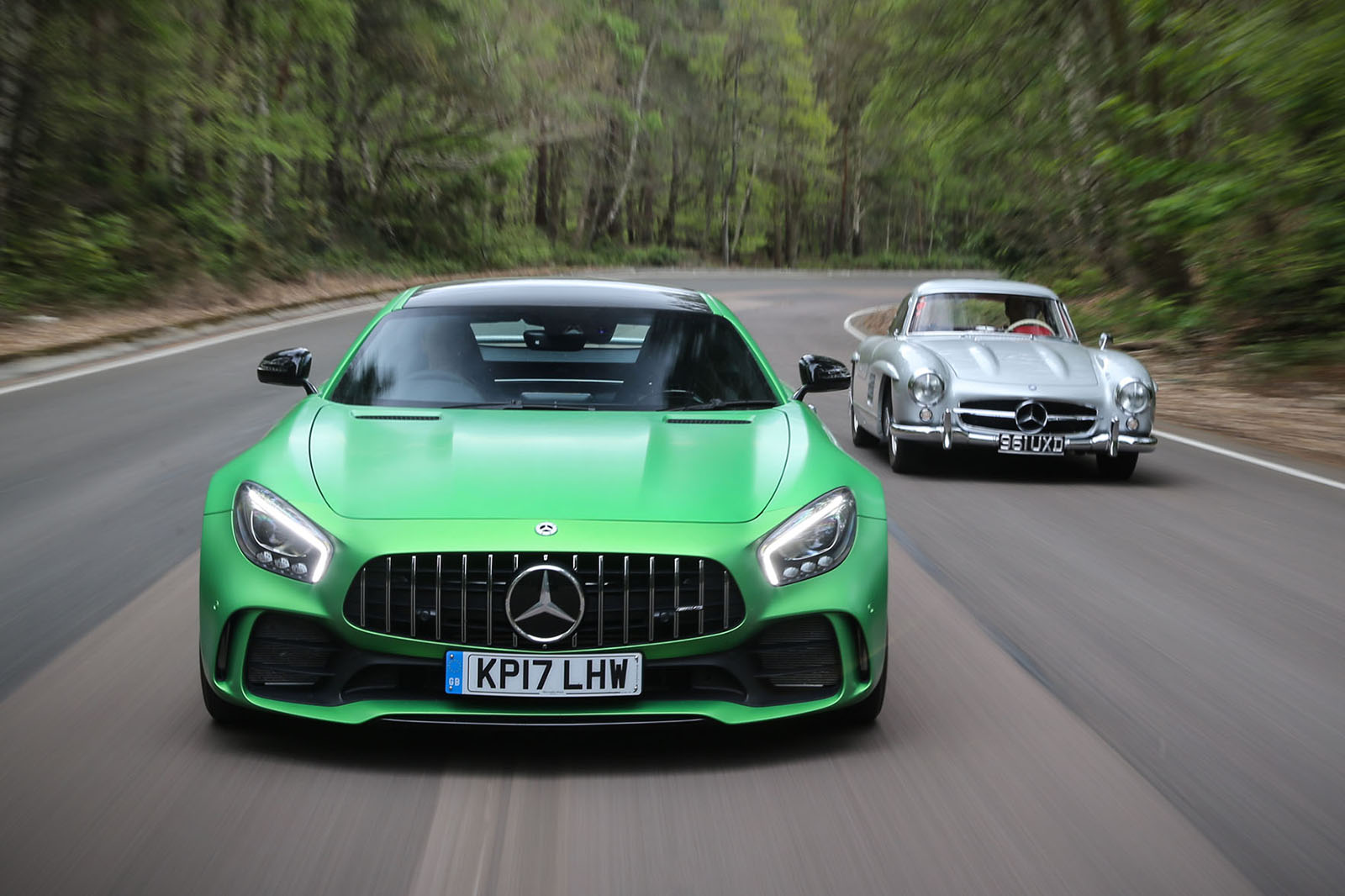 So far as I am aware, the SL was the first to reset our understanding of what a road car could do. Even in 1954, there were some that could live with its performance, but these were racing cars capable of being driven on the road only thanks to regulations that required that ability. But although it did race, that was not the Gullwing's purpose.