Bugatti has paid homage to the landmark EB110 supercar with the Centodieci, the latest limited-edition model based on the Bugatti Chiron.
Introduced in 1991, the EB110 was the first car launched by Bugatti following its revival by Italian businessman Romano Artioli. While not a commercial success, with just 118 examples made before Bugatti went bankrupt in 1995, it did signpost the future direction of the firm after it was bought by the Volkswagen Group in 1998.
Revealed at Pebble Beach, the Centodieci – meaning 110 in Italian – features a number of elements inspired by the EB110, including a similar grille design, a windscreen that wraps around an invisible A-pillar and a five-aperture side air intake.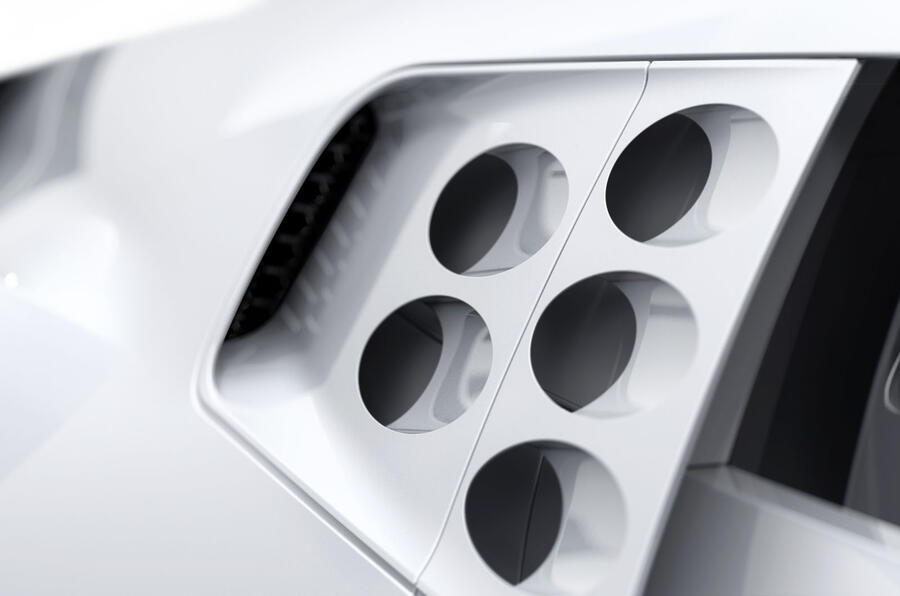 "We think [the EB110] should not be forgotten. It was the start of a trilogy [preceding the Chiron and Veyron]," Bugatti design director Achim Anscheidt told Autocar.
Like the Divo that was shown at Pebble Beach last year, the Centodieci will offer a more exclusive take on the Chiron's mechanical package. It uses the same 8.0-litre quad-turbocharged W16 engine, tuned to deliver 1577bhp – up from the Chiron's 1478bhp. Bugatti also claims a 20kg weight reduction.
According to Bugatti, the Centodieci has a 2.4sec 0-62mph time, covers 0-124mph in 6.1sec and can reach 186mph from rest in 13.1sec – 0.5sec quicker than the time claimed for the Chiron. The car is limited to 236mph, compared with 261mph for the Chiron.