The new Bugatti Divo hypercar, a Bugatti Chiron-based machine designed for improved track performance, is being shown in Europe for the first time ahead of the Paris motor show.
Limited to 40 models, and already fully sold out despite the £4.5 million price, the Divo features a bespoke exterior design, modified chassis and improved aerodynamics. The result is a claimed eight-second improvement on the Chiron's lap time around the Nardo handling circuit. The car was originally launched at the Pebble Beach Concours d'Elegance. All 40 examples were sold to existing Chiron customers within four weeks of the first preview event.
Described as the "modern interpretation of Bugatti's coachbuilding division", the Divo - named after two-time Targa Florio winner Albert Divo - features an aggressive redesign including a unique front-end look. A large front splitter boosts downforce and feeds air to the enlarged intakes, while new vertically oriented LED headlights give the Divo a unique lighting signature.
Paris motor show 2018: live news and updates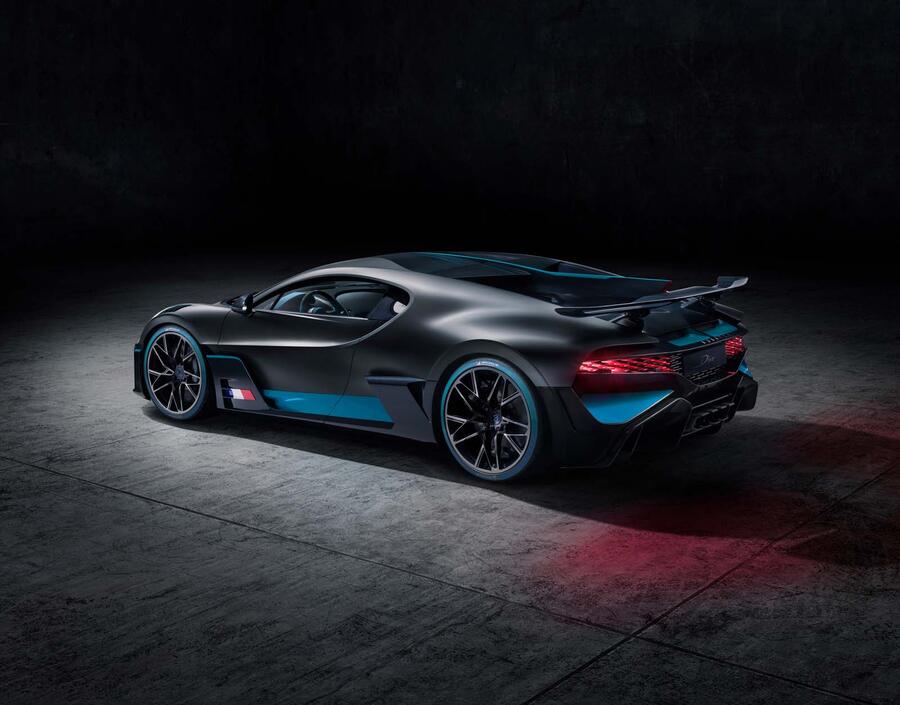 Great attention has been made to improve brake and powertrain cooling through a raft of new inlets across the bonnet and wings. Even the roof has been altered to form an air duct optimising the flow of cold air through a specially designed engine cover.
The rear end is just as purposeful, with a new height-adjustable rear spoiler that is 23% wider than the Chiron's. It inherits the air braking function from its sibling, too, while new rear lights are formed of 3D printed fins, 44 of which light up to produce a striking lighting effect.