BMW has filed to trademark 'iM3' with the European Union Intellectual Property Office, hinting at the name for the long-mooted electric BMW M3.
The super-saloon, arriving in 2027, will use "crazy" chassis control software in a bid to deliver dynamic performance "far above" that of today's hot BMWs.
BMW development boss Frank Weber recently confirmed that the electric M3 will be based on the firm's Neue Klasse (NK) platform – previewed by the radical concept of the same name at the 2023 Munich motor show – and that it will arrive shortly after the next-generation, electric BMW 3 Series.
"The next M3 will be battery-electric - full battery-electric," Weber told reporters, but clarified that "there will be a coexistence" with the current petrol M3 for a period, "which is necessary". The S58 six-cylinder engine used by today's M3 is scheduled to remain in production beyond 2030.
Giving clues as to what to expect from an electric M3, Weber explained that BMW's new 'Heart of Joy' control unit, a fundamental component of Neue Klasse-based machines – will be instrumental in providing a distinct driving character for electric BMW performance cars, helping to mitigate any loss of character from the absence of a powerful petrol engine.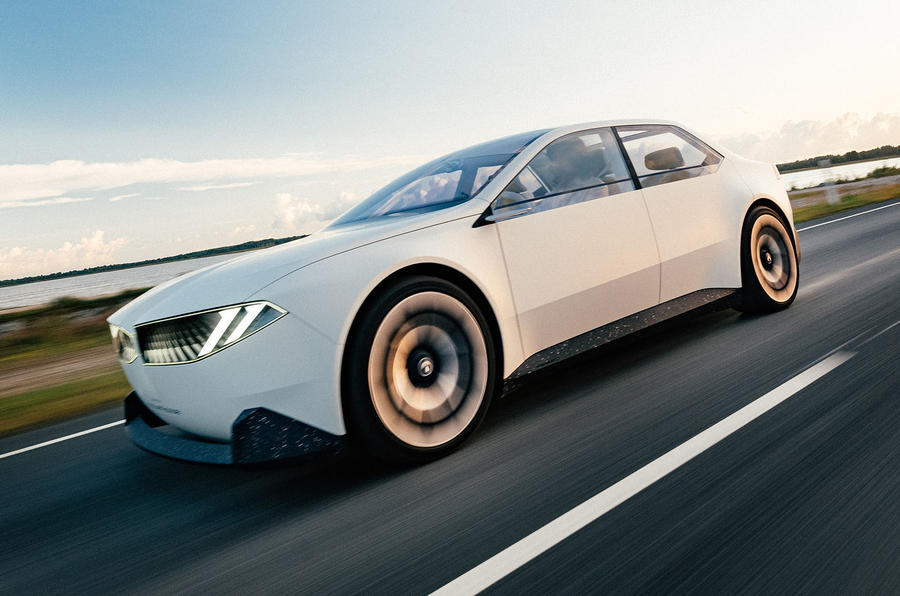 "This is a controller that has taken the last 20 or 30 years of our experience into a control unit. Everything that is driving-performance related, chassis-control related, propulsion- [and] powertrain-related is now in one integrated control unit," he said.
"It's almost the history of how you control a vehicle that is in that thing. We do it ourselves – we don't buy it. The software is proprietary. This is why we talk about it. We say, see, this will enable driving-dynamics functions that you will love. Some of you have an interest in 'the ultimate driving machine' - you will see functions in [the Heart of Joy] that are crazy."
The Heart of Joy – a successor to the 'Hand of God' control unit that BMW first used in the i8 hybrid sports car – has been developed to support quad-motor drivetrains, with variable amounts of power delivered to each wheel as required. Weber said the unit can deploy up to one megawatt (1341bhp) of total power, but stopped short of revealing a target for the electric M3.