The BMW M3 is about to enter its sixth generation, packing more power than ever before and promising handling dynamics on a par with most supercars.
It's a good time to consider what the hot G20-generation car's arrival might mean for the legacy of older M3s. The wondrously excessive E30-gen M3 still has undeniable bedroom poster appeal, and the snarling E46-gen CSL is upheld to this day as an example of how to get a sports coupé right.
Click here to buy your next used car from Autocar
But in between the two there's the E36 M3, not often invited to showdowns between the all-time greats, nor held in particularly high regard by collectors and diehard enthusiasts if the discrepancy in prices is anything to go by. That's not to say it's an unimportant footnote in the M division's back catalogue. Let's not forget this is the first M3 both to pack a straight six and to be available in full-length four-door form.
The six-shooter in question – BMW's now-legendary 3.0-litre S50 engine – isn't exactly lethargic, either. The standard car produced an impressive 286bhp and 236lb ft, and that's before a late-1995 facelift upgraded cylinder capacity to 3.2 litres and power output to 316bhp.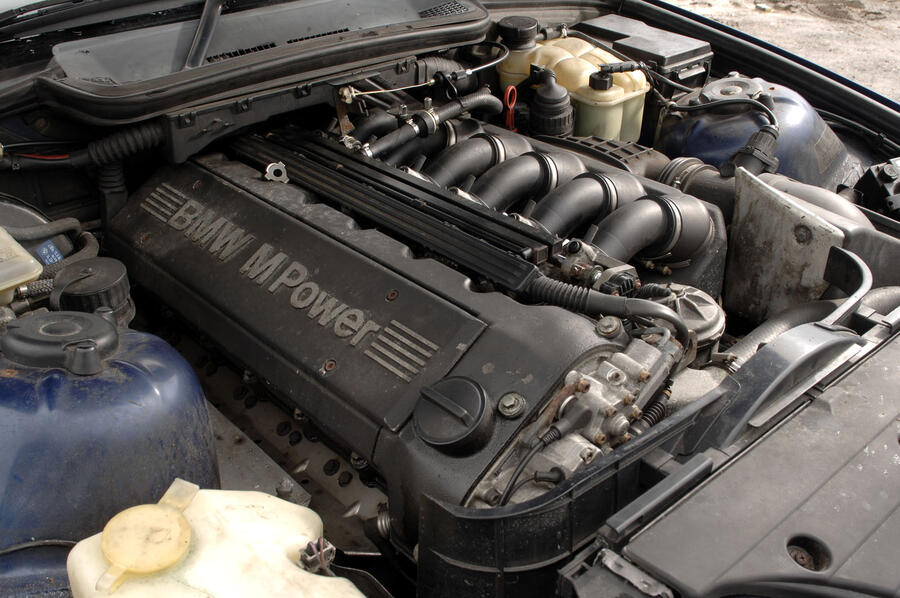 That same round of updates also introduced an automatic gearbox option (another first for the M3), swapped the by then dated orange indicator lenses for clear units and added a welcome sixth forward ratio to the manual gearbox.
The two-door coupé model, less dynamically compromised than the drop-top and more obviously performance-focused than the saloon, accounted for around two-thirds of all sales and it maintains the strongest showing in the classifieds today.