The most powerful version of Porsche's all-new, turbocharged four-cylinder petrol engine 
will have a capacity of 2.5 litres and produce up to 345bhp in the facelifted Boxster S.
The model, which has been renamed 718 Boxster S following Porsche's decision to resurrect its hallowed 718 nomenclature, has been given its first public airing at the Geneva motor show in March. The revised two-seater will be joined by the more keenly priced 718 Boxster, which runs a 2.0-litre variant of the horizontally opposed four-cylinder turbo engine making 296bhp.
Read our full review of the Porsche 718 Boxster here
The new models will be available from April, with an even more powerful 718 Boxster GTS due next year. At £41,739, the 718 Boxster is priced £1641 above the outgoing Boxster, while the 718 Boxster S costs £50,685, £2142 more than the Boxster S.
Distinguishing the 718 Boxster and 718 Boxster S from the outgoing models is a series of styling changes, including a new front bumper sporting larger cooling ducts, and larger air ducts in front of the rear wheel arches. The rear sports a distinctive new accent strip between the tail-lights to give additional visual width.
The 718 Boxster is the first Porsche to be powered by a four-cylinder engine since the 968 ceased production in 1995. Development of the new unit was overseen by Wolfgang Hatz, the head of Porsche's research and development operations suspended in the aftermath of parent company Volkswagen's dieselgate affair.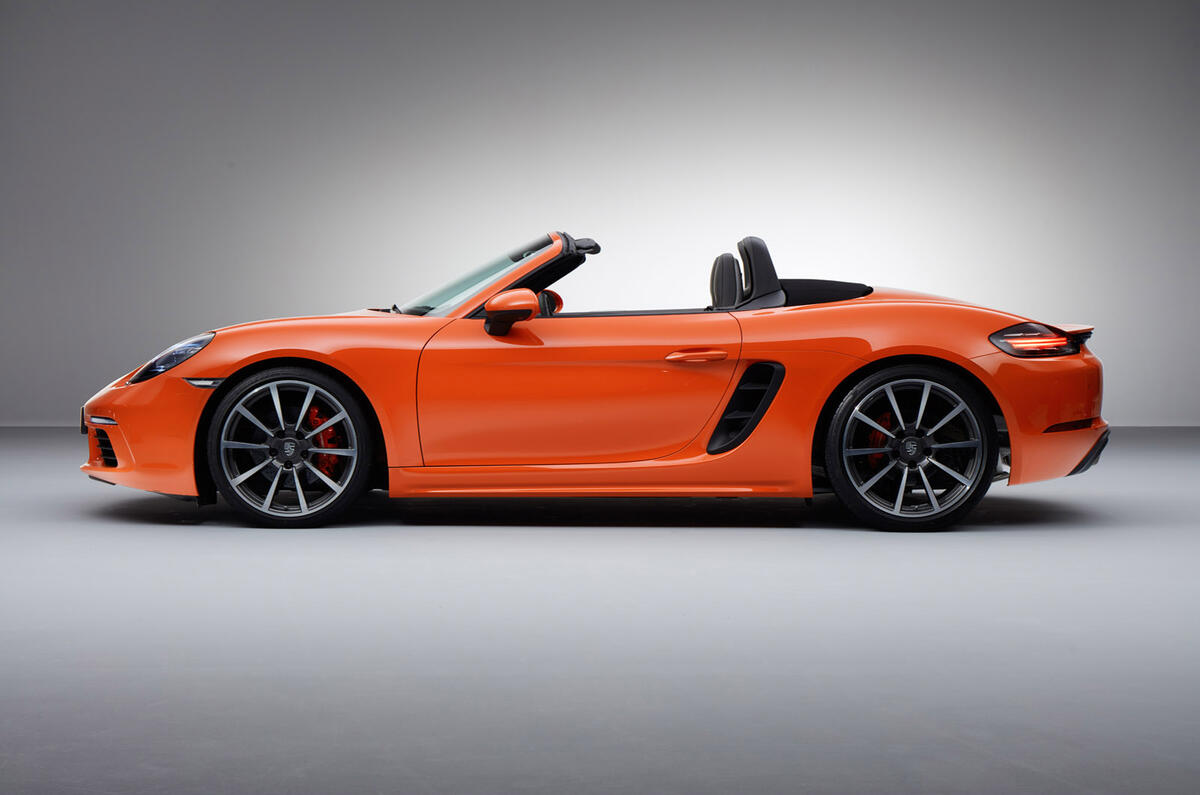 The new engine is also earmarked to replace the existing flat six in the 718 Cayman.
With 296bhp and 280lb ft, 
the 2.0-litre unit makes 25bhp and 66lb ft more than the naturally aspirated 2.7-litre flat six it replaces in the outgoing entry-level Porsche roadster.
Significantly, peak torque appears 1500rpm earlier in the rev range than with the old six-cylinder unit, leading to what Porsche describes as "added levels of low-end urge and greater mid-range flexibility".