Early sales interest in the new Alpine sports car has given company bosses the confidence to investigate creating a family of spin-off editions, including higher-performance and convertible versions of the car.
The Alpine A110 has been revealed at the Geneva motor show
In the build-up to the launch of the sports car, which will be revealed this winter, ahead of sales beginning early next year, Alpine has revealed two concepts: the rally-inspired Alpine Celebration (shown below) and the more production-orientated Alpine Vision. The latter, which is said to be 80% representative of a production model, highlights Alpine's plans to create a point of difference from rivals such as Porsche and Lotus by focusing on compact dimensions and agility over outright power without sacrificing interior comfort.
"If you look back through our history, the place we can be most legitimate is by building rear-wheel-drive, rear-engined sports cars that are lightweight, nimble and fun to drive every day, rather than sprinting the fastest to 150mph," said Alpine boss Michael van der Sande.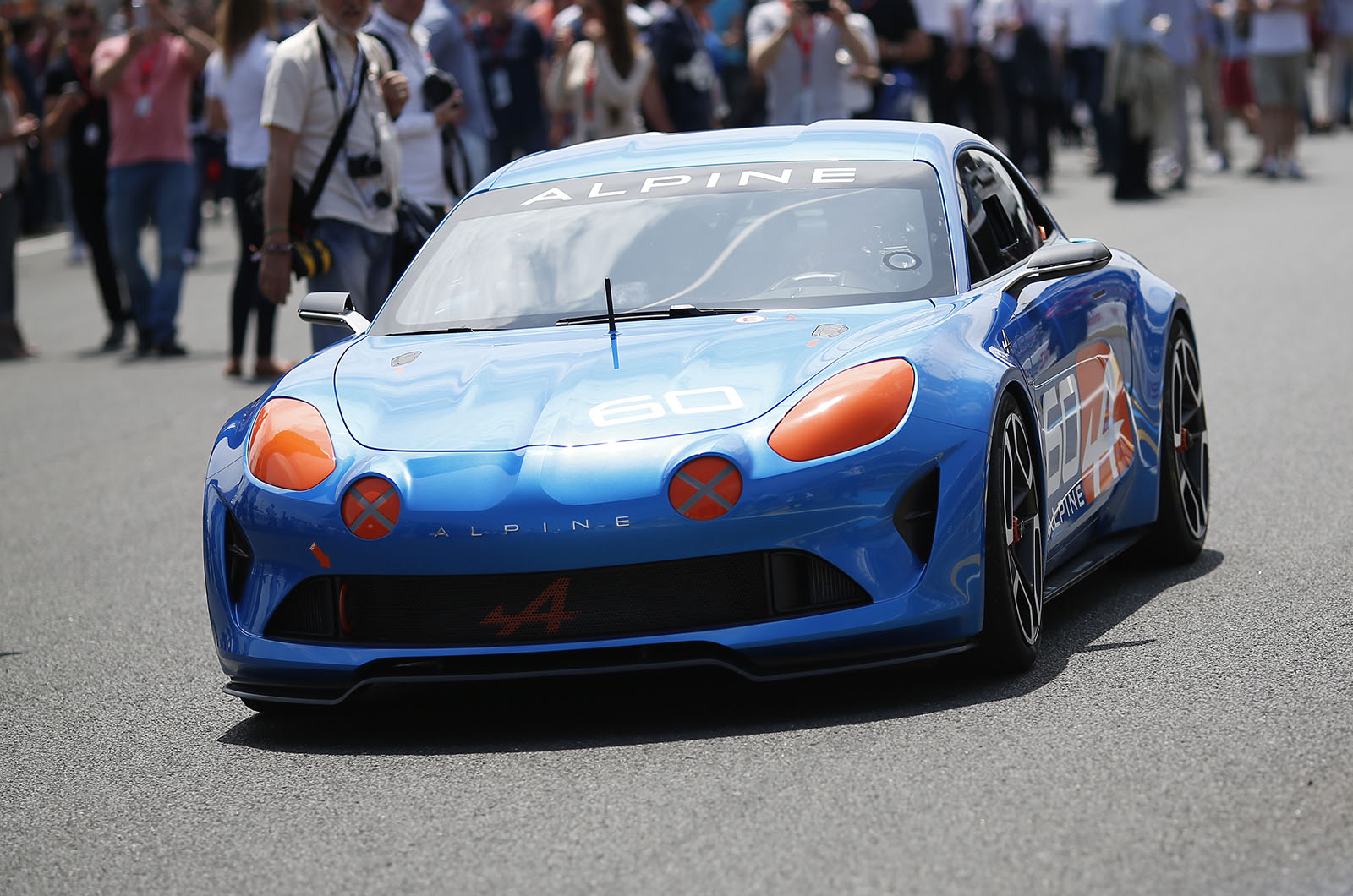 "We are not making big, heavy, powerful cars for the racetrack or autobahn; we're building cars that will be fun from reasonable speeds upwards and which don't compromise on interior quality to achieve that."
Powertrain details have yet to be revealed, beyond the fact that the engine will be a turbocharged four-cylinder unit of an unspecified capacity. However, Autocar understands the engine will be a 1.8-litre unit developed from the turbocharged 1.6-litre engine used in the Renault Clio RS.
The engine's outputs are also undisclosed at this stage, but sources have indicated that the launch Alpine will have around 250bhp as standard and up to 300bhp in a higher-performance version that will use more aggressive turbocharging.