A new supercar called the Elextra that is being developed with cutting edge electric drivetrain technology should go on sale by 2019, priced at around €450,000.
On show in Geneva, the Porsche Mission E and Nio EP9 rival is being designed in Switzerland by Robert Palm, CEO of design house Classic Factory, but the project involves several other brands that are contributing in their respective areas of expertise.
Although still in development, the four-door, four seater is confirmed to use a dual electric motor all-wheel-drive powertrain with technology that negates the need for cooling equipment.
Its motors are said to be half the size of conventional ones, yet they still produce a combined 670bhp, enabling a 0-62mph of less than 2.3sec.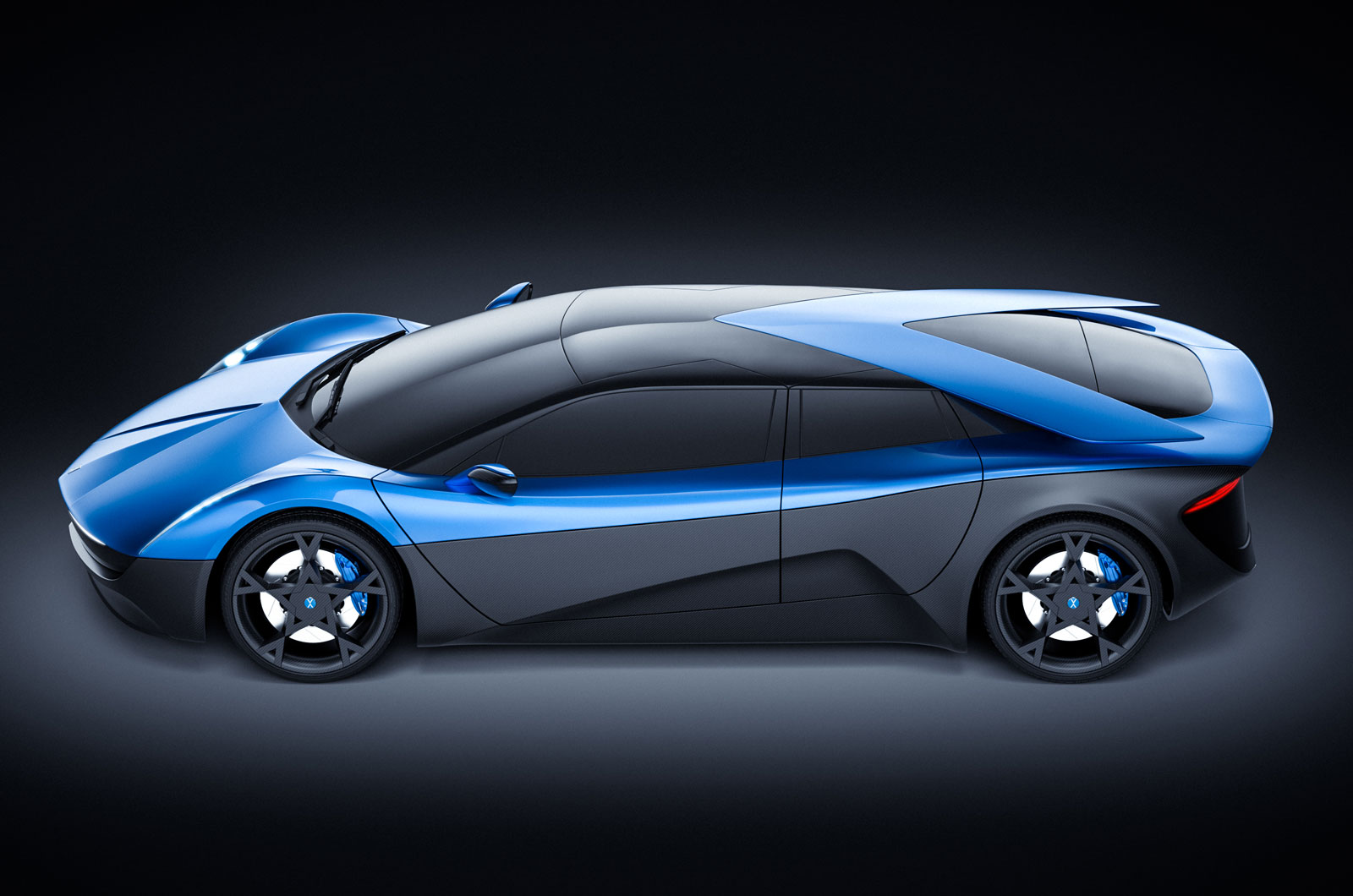 This would make the model quicker to mark than the current fastest accelerating car on sale, the Tesla Model S 100kWh, more than a second quicker than the Mission E and four tenths quicker than the EP9. Top speed will be limited to 155mph.
The Tesla Roadster is set to beat that figure - it's claimed to be good for a 1.9sec 0-60mph time - but it will be a lighter, two-door model.
Nio EP9 sets new road-legal Nürburgring lap record
The Elextra's drive system is said to be capable of independently adjusting power to its front and rear motors to boost agility and traction. The car is also said to be capable of eking out 373 miles to one charge, ranking it alongside the Mission E's predicted range.
The car uses carbonfibre for its structure, bodywork and wheels to keep weight to a minimum. Its use of electric motors frees up enough space for the back seats as well as a 400-litre boot, which is 30 litres more than a McLaren 570GT can offer, although admittedly the Elextra will have a bigger overall footprint.