Mercedes-Benz will move its S-Class flagship saloon to a new generation next year, and prototypes are beginning to drop disguise in new shots. 
Latest images show more of the BMW 7 Series rival's overall profile, and we can see that the brand isn't ditching the curvy surfacing of the outgoing model. It will have, however, a redesigned front end with lights inspired by the latest-generation CLS. 
A spy photographer previously managed to point their lens inside of a prototype, revealing Mercedes has totally redesigned the cabin around a large, portrait-oriented central touchscreen.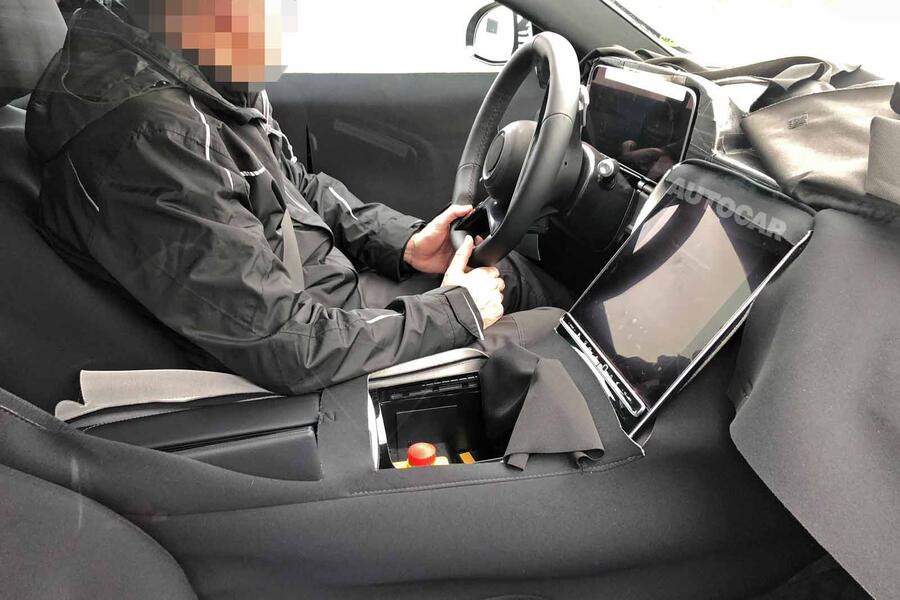 The Tesla-style display is significantly larger than any screen Mercedes has offered in previous models, and detail shots show the bottom half of it is dedicated to the limo's climate control functions, with touch-capacitive shortcut buttons below.
It's likely further updates to the brand's already new MBUX user interface will boost features and usability, while the brand's trademark digital dials are also visible.