Mercedes-Benz is readying an all-new S-Class for release in 2020, and new spyshots show the car's radical interior design for the first time.
Spy photographers caught another prototype for the upcoming luxury flagship undergoing winter testing. But one also managed to point his lens inside, revealing Mercedes has totally redesigned the cabin around a large, portrait-oriented central touchscreen.
The Tesla-style display is significantly larger than any screen Mercedes has offered in previous models, and detail shots show the bottom half of it is dedicated to the limo's climate control functions, with touch-capacitive shortcut buttons below.
It's likely further updates to the brand's already new MBUX user interface will boost features and usability, while the brand's trademark digital dials are also visible.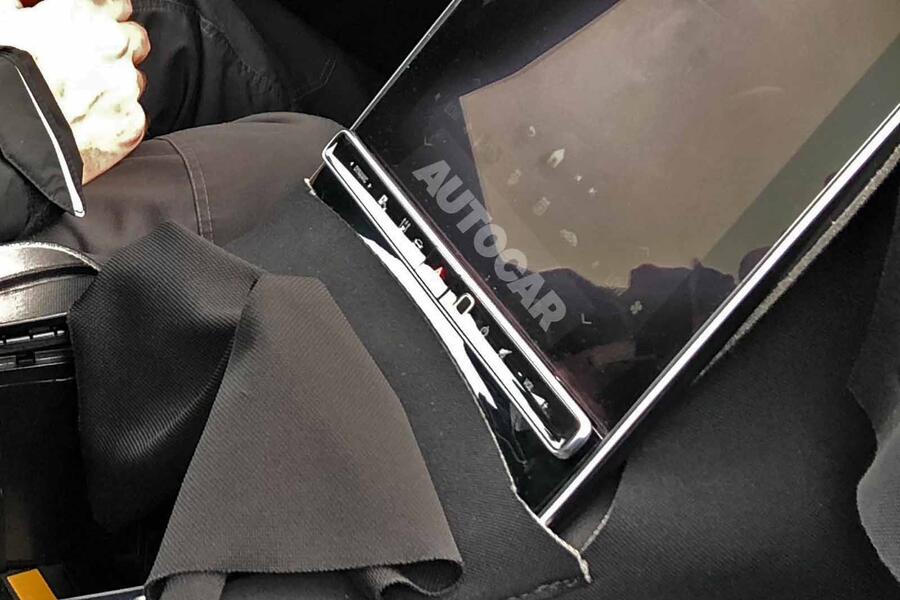 The seventh-generation S-Class looks set to regain its place at the forefront of the brand's technical knowhow, with a range of new electrified powertrains and advanced driver assist features. Comfort and technology levels will take a boost with the target of lifting it beyond rivals such as the Audi A8 and BMW 7 Series.