Ford is planning an even faster, more powerful and more efficient Focus RS for 2020 and will use the new mega-hatch to showcase a suite of 48V mild-hybrid technologies the company is introducing across its global medium and large-car ranges.
With the combination of its combustion and electric motors, the car's power output is expected to exceed 400bhp, rivalling next-generation offerings from Mercedes-AMG and Audi. The new Focus RS, which has yet to be officially confirmed, will be based on the recently unveiled fourth generation Focus.
2020 update: Ford has decided it won't build another Focus RS since this story was published. Full story here
While improving the RS's already impressive acceleration times and driving characteristics, the model's new technology should dramatically cut both CO2 and toxic emissions to meet rapidly tightening world demands. European regulations require car makers to meet a 95g/km CO2 fleet average by 2021. The outgoing Focus RS emits 175g/km.
The new RS, based on the next-generation standard Focus (pictured below) that's due for reveal next week, is part of a 40-model Ford electrification offensive announced at the Detroit motor show earlier this year. At the show, the company announced a doubling of its spending commitment to £8.7 billion by 2022 and said it would spend the money both on new electric-only models and platforms (such as the Mustang-based Mach 1) and on updating many of its existing models to 48V hybrids from 2019.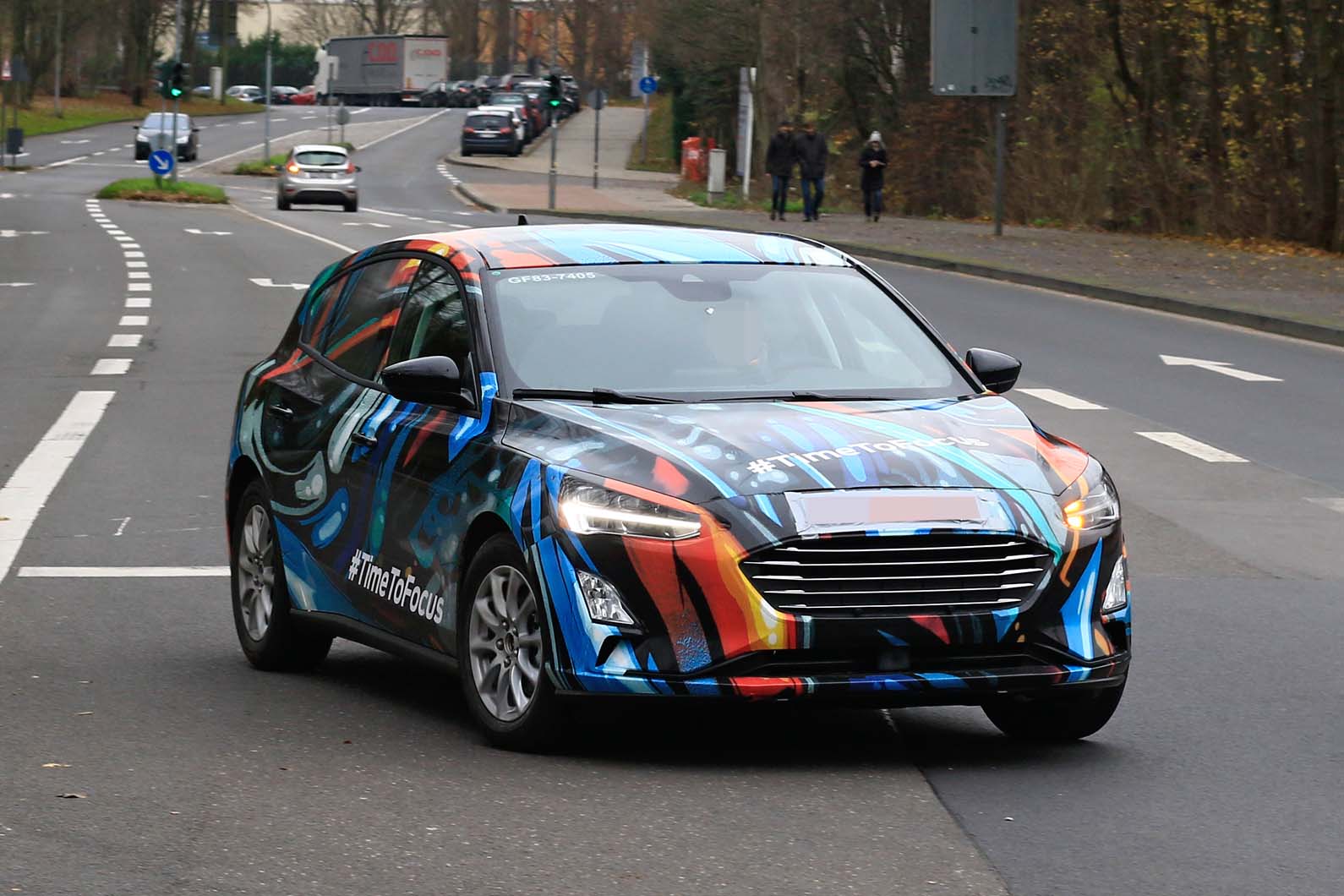 Ford's president of global markets, Jim Farley, is also one of the main architects of the Ford Performance division the firm now regards as a major asset. He revealed a new Ford plan to enhance the credibility of future electrification technologies by applying them first to its most iconic models, such as the Focus RS.
Ford of Britain chairman and CEO Andy Barratt reiterated the importance of the RS brand when he launched a Heritage Edition version of the fast Focus, marking the 50th anniversary of the appearance of RS on an Escort, the Focus's predecessor.