This Ford Focus RS Heritage Edition, is the last hurrah for the Blue Oval's current all-wheel-drive mega-hatch, which goes out of production on 6 April.
The Focus RS Heritage Edition comes equipped with the model's most performance-focused optional equipment – including a higher-specification drivetrain and a power upgrade to 370bhp – to make it the fastest variant of a Focus RS yet produced.
Located between the car's front driveshafts is a Quaife mechanical locking differential – the same kind that was added to the recent RS Edition – to juggle torque between the wheels more effectively and enhance traction under heavy throttle loads.
No changes have been made to the car's GKN-supplied driveline technology at the rear, so Drift Mode is still able to send up to 100% of torque to each rear wheel to enable the car to perform powerslides and drifts.
The Heritage Edition gets the FPM375 Mountune power upgrade as standard. The overhaul increases output by 25bhp and torque by 30lb ft, bringing the 2.3-litre EcoBoost engine's maximum to 376lb ft. This is achieved via the fitment of a high-flow induction kit, an uprated turbo re-circulating valve and an ECU remap to make the most of the new hardware.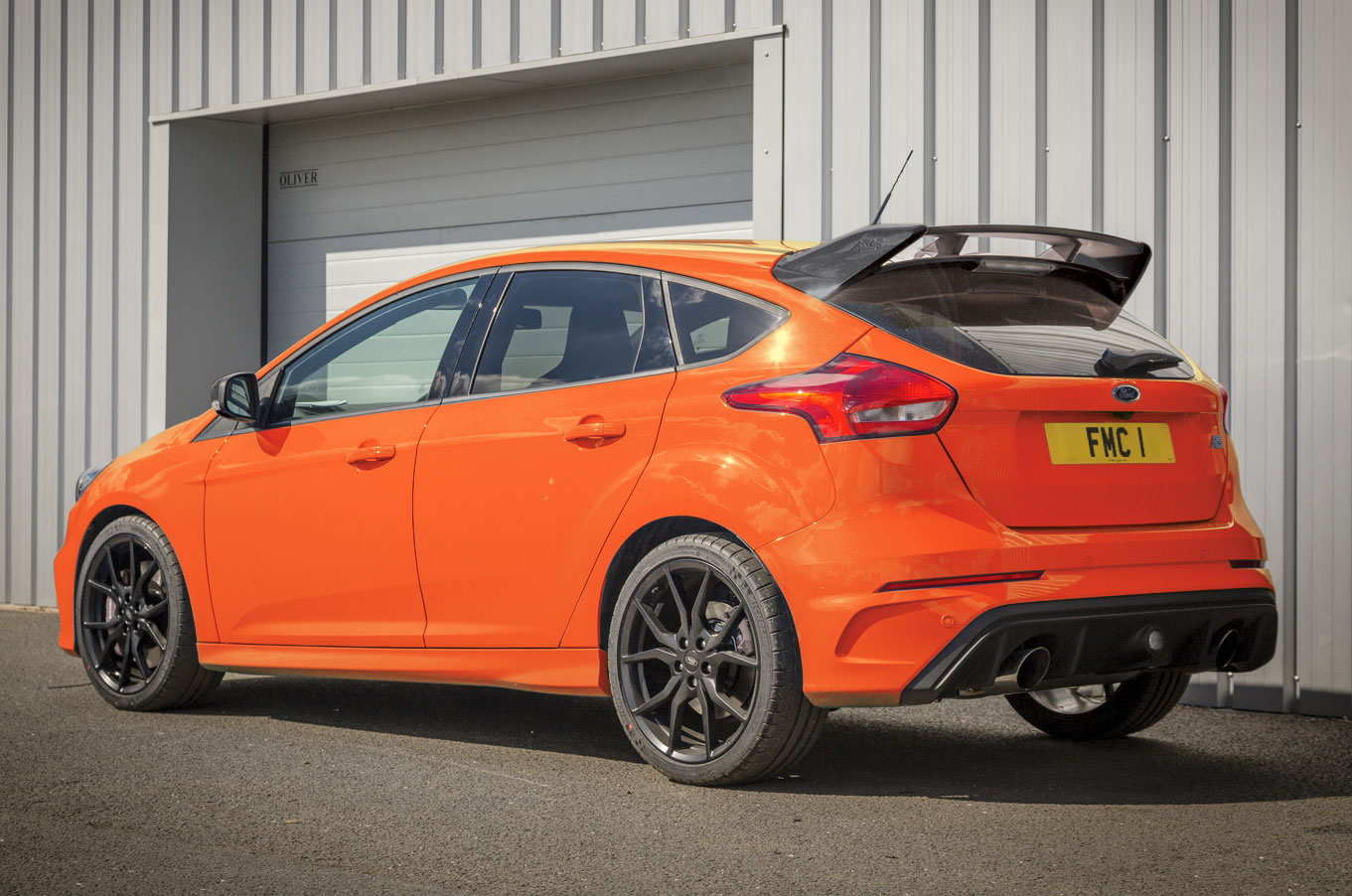 As a nod to the RS's spiritual forebears, which stretch back 50 years to the first Escort RS, the car comes painted in a classic Ford colour, Tief Orange. This shade of paint was a popular colour on classic models such as the Escort Mexico.
Also added to the Heritage Edition are RS Edition finishes, including grey brake calipers and black forged alloy wheels, as well as black door mirrors and a black rear spoiler. Inside, there are part-leather Recaro seats and a heated steering wheel, while a sunroof and rear parking sensors are fitted as standard.
Just 50 examples of the Heritage Edition are being produced, each priced from £39,895. This is £3600 more than the Red Race RS Edition that arrived in December with the same Quaife hardware but without the Mountune upgrade, and was produced in 300 units.
Autocar understands Ford is already working on the next-generation Focus RS, despite rumours it could be canned. The brand's boss, Jim Farley, has previously stated his support for high-performance models due to their ability to boost the image of a company.
The next Focus RS is predicted to follow suit of its predecessors and arrive one year after the latest version of the regular car. The first versions of the next-generation Focus are due on roads later this year, but the Focus RS will be based on a more powerful version that's due in 2019. This means the unveiling of the next RS will most likely take place in the first quarter of 2020.
More content: