The Ford Focus RS shares the Spa-Francorchamps circuit with the likes of Ferrari's 458 Italia and Audi's R8.
I daren't take my eyes off the track ahead to look at the speedo, but the rate at which the posts to the right are flashing past confirms we're travelling at one hundred and something.
Focusing on the kerb ahead and to the left, the sage advice given yesterday comes to mind: "Be as close to the wall on the right as possible, and go over the left-hand kerb with half, maybe even three-quarters of the car."
Easing off feels like a good idea at this point, but the car is capable of carrying more speed into the corner, so my right foot remains buried into the carpet, revs still rising. The flat yellow and red-striped kerb comes up fast on the left and the car charges over it, vibrations channelling through the steering column as the painted concrete flashes underneath.
Things are happening fast. My eyes flick right and up the hill as I peel back off the throttle and tip the wheel right. The car's nose darts towards the second apex, tyres squealing as the chassis loads up, then it's hard on the throttle before the rear can rotate. The car squats and launches up the hill to the note of its muscular four-pot engine before the kerb on the right darts away and we power across the track towards and over the next kerb marking the left-hand edge of the track.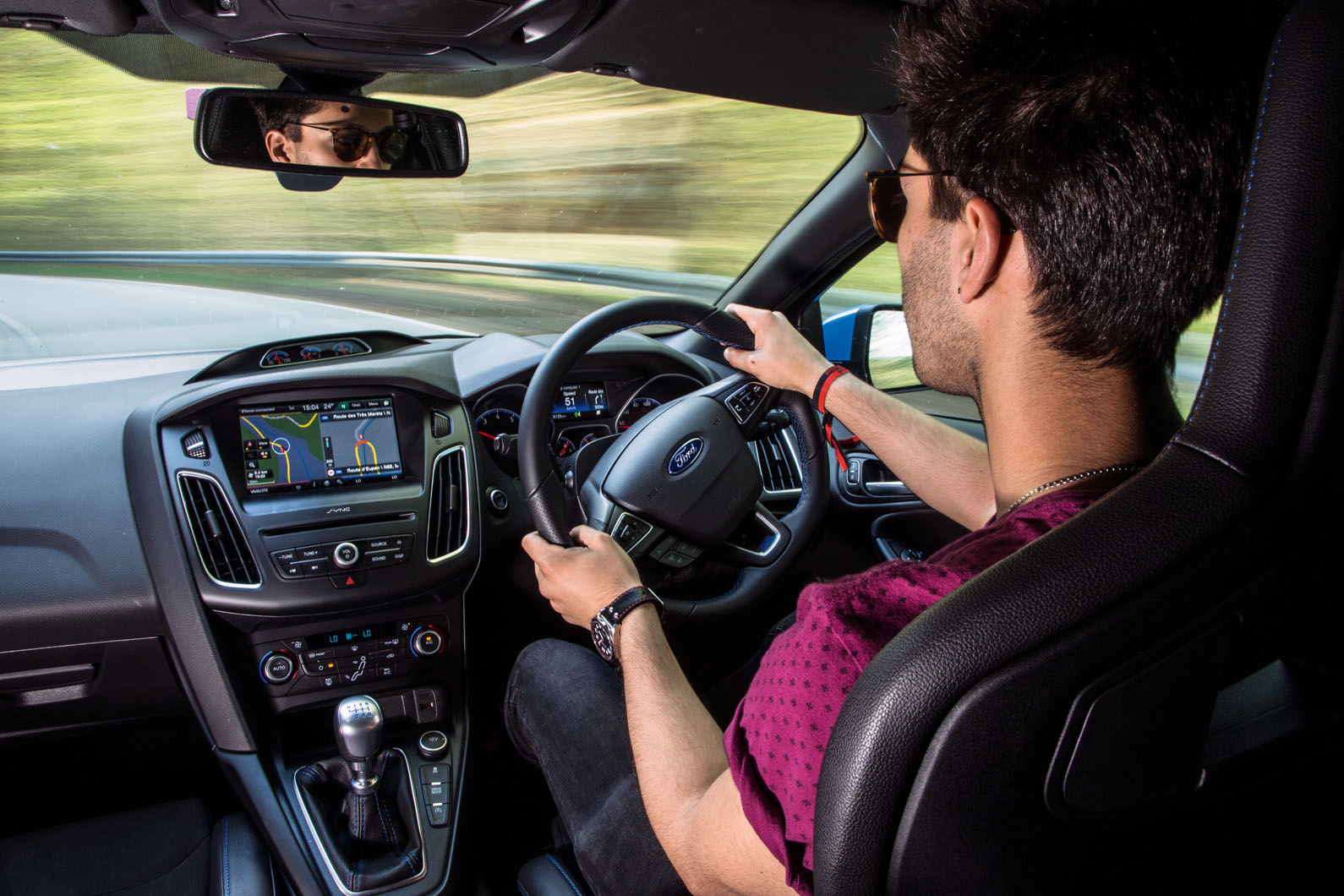 It's a struggle to keep the steering wheel pointed dead ahead, before the car settles and then fires down the Kemmel Straight. A little yelp of excitement escapes as the adrenalin sets in. That was Eau Rouge.
If you haven't guessed already, this is Spa-Francorchamps, home of the Belgian Grand Prix and one of the world's most challenging race tracks, and, again if you haven't already guessed, I'm driving a Ford Focus RS, our pick of the current crop of mega-hot hatchbacks and without doubt one of the cars of the moment.