Mercedes-Benz is preparing to launch a facelifted version of its fourth-generation Mercedes-Benz C-Class as part of an extensive range of new and revised models in 2018.
Mercedes has now revealed the new C-Class. Click here to read the story
The reworked C-Class will lock horns with a new BMW 3 Series and upgraded Audi A4 in a renewed battle for executive class supremacy. It is set to make its premiere in saloon and estate body styles at the Geneva motor show in March, with coupé and cabriolet versions to follow at the New York motor show in April. All four are planned for UK deliveries from July.
Opinion: the Mercedes-Benz C-Class is getting even classier
The C-Class will receive new-generation turbocharged 2.0-litre four-cylinder petrol and diesel engines – all with added performance and reduced emissions. The reworked model will also be offered with a number of hybrid powertrains in both mild and plug-in guises.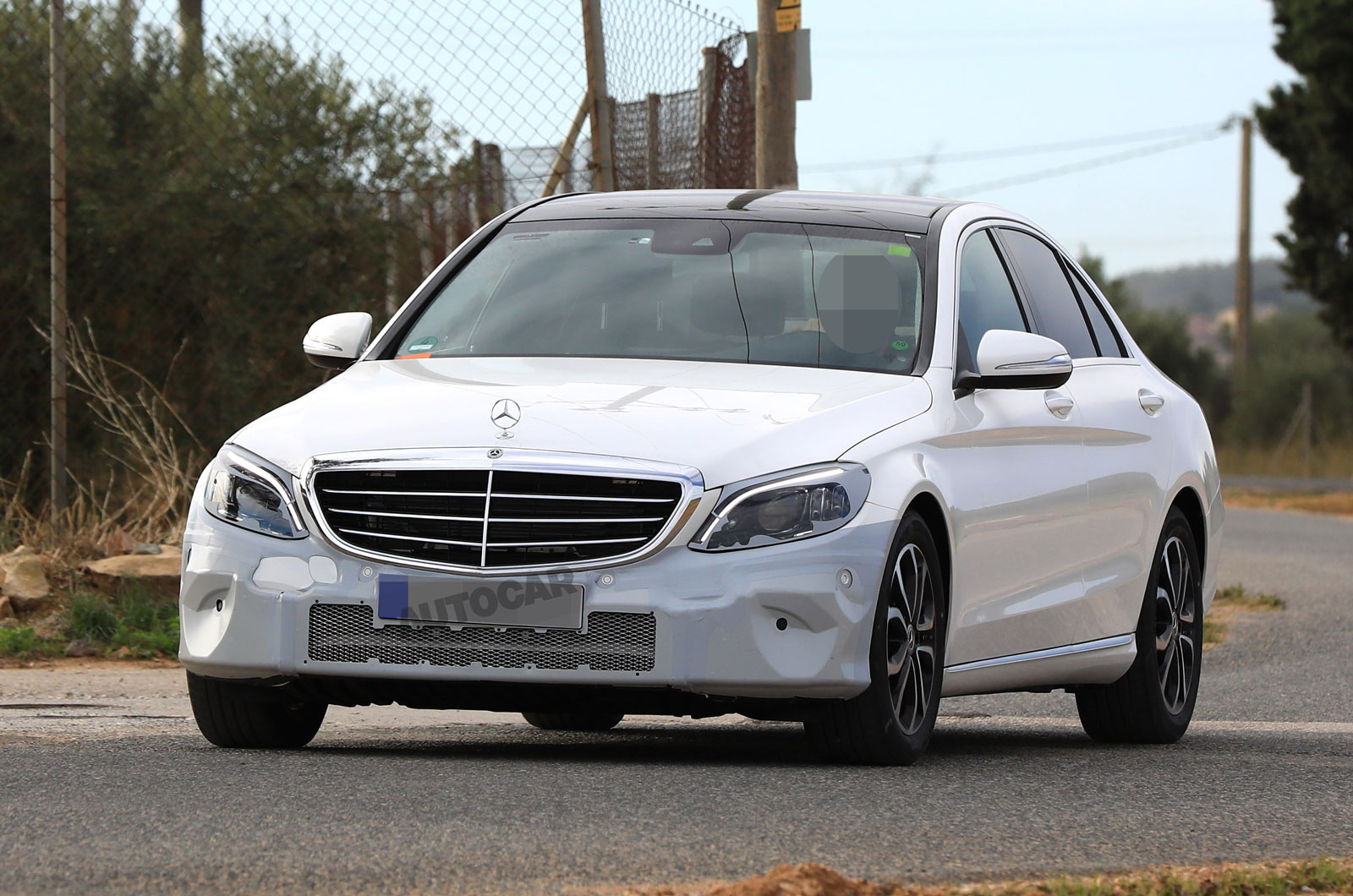 The diesel models adopt Mercedes' latest OM654-designated engine. It develops 148bhp in the C200d, 192bhp in the C220d and 241bhp in the 300d, figures that represent increases of 13bhp, 24bhp and 40bhp over today's models respectively.
The petrol models feature Mercedes' new M264 engine. In the new C200 EQ Boost, it develops an additional 7bhp over the old M274 engine, taking nominal reserves up to 188bhp. Additionally, it adopts a belt-driven alternator and 48V electric architecture that adds 17bhp for brief periods of electric boosting.
The evolution of the M264 engine in the new C300 doesn't use the hybrid functions of the C200 EQ Boost, but runs a higher state of tune with added turbo boost pressure. Power is up by 13bhp over today's version of the C300, giving the updated model 255bhp.