A 2019 Mercedes-AMG C 43 prototype has been spotted testing wearing new bodywork.
The changes are hidden behind camouflage, but it's clear they're focused on the bumpers and front grille, suggesting the aesthetic updates applied to the 2019 model will be light.
Click here for the latest spy images of the 2017 Mercedes-Benz C-Class facelift
Inside, Mercedes will likely add its digital instrument cluster, as seen on the Mercedes-Benz E-Class, in place of the C 43's dials, but little else is expected to change to the interior's overall design.
The car's powertrain is also unlikely to receive much modification. Mercedes will eventually replace its turbocharged V6 engines with straight-six ones, but the current C 43 will most probably stick with its 362bhp and 384lb of torque 3.0-litre unit until the end of its production life.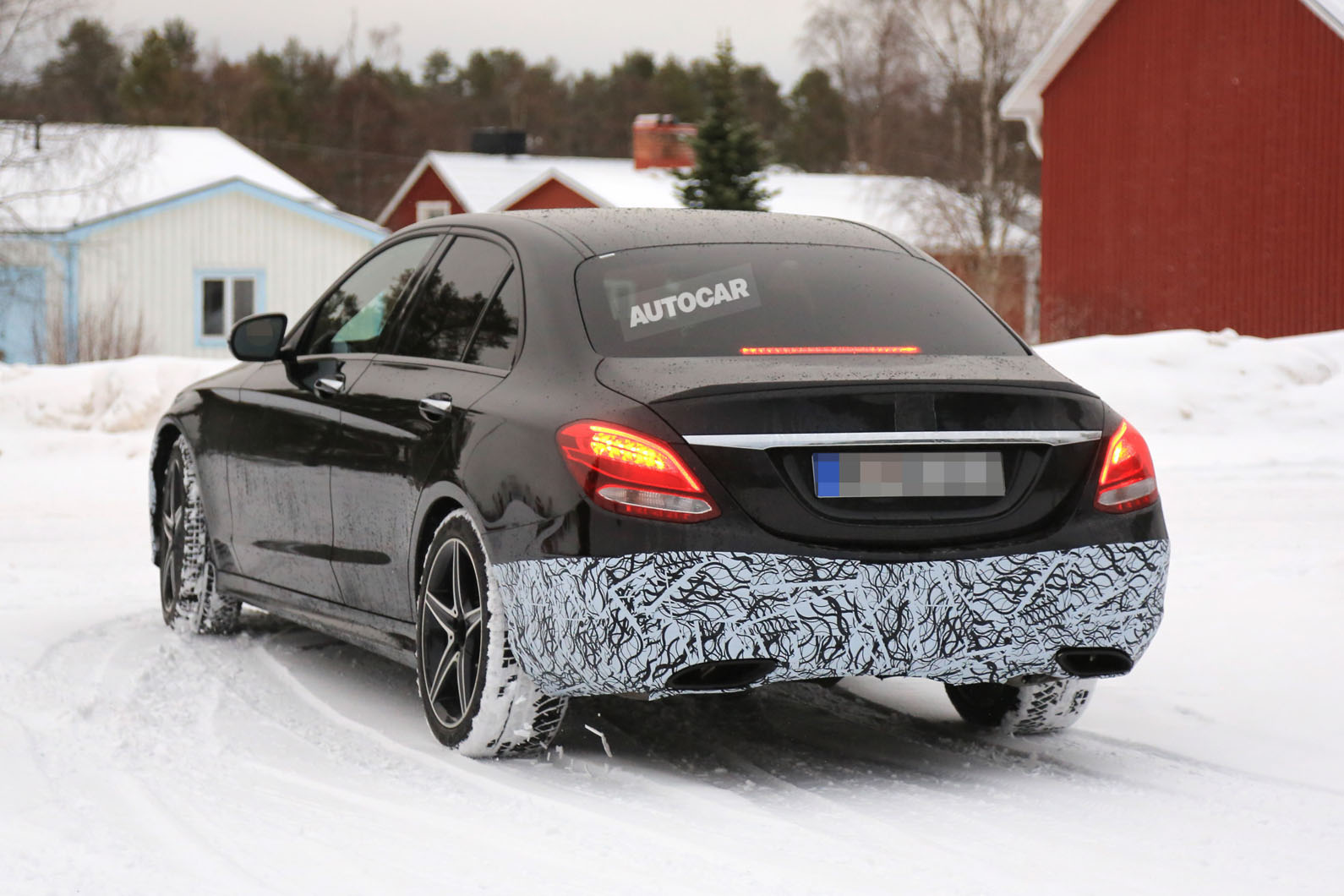 It may receive a power increase with the 2019 facelift, but no major hardware changes are expected until the next-generation C-Class range is launched at the start of the next decade.
Pricing will likely increase in line with inflation, but no big shift from the current car's £46,280 starting price. The facelifted C-Class range is due to be revealed next year, and the C 43 and its more powerful C 63 sibling will follow.
First cars will therefore likely reach roads in early 2019.