The 2017 Porsche Porsche Panamera Sport Turismo has been spotted testing at the Nürburgring ahead of its anticipated launch at the 2017 Geneva motor show.
The shooting brake-bodied car has been spotted running around Europe throughout 2016, as shown by the images in the gallery. Its design is clearly inspired by the silhouette of the Panamera Sport Turismo concept seen at the 2012 Paris Motor Show.
The body shape has more rear head room and boot space compared with its liftback equivalent.
2016 Porsche Panamera revealed
The wheelbase itself looks identical to that of the recently revealed saloon, suggesting rear leg room will be unchanged. However, the Panamera Sport Turismo does feature a few design tweaks to go with its longer roofline. Most noticeable is a large rear spoiler and a third brake light, which is housed beneath the spoiler. Other than that, the design of the shooting brake model appears to be identical to that of the liftback.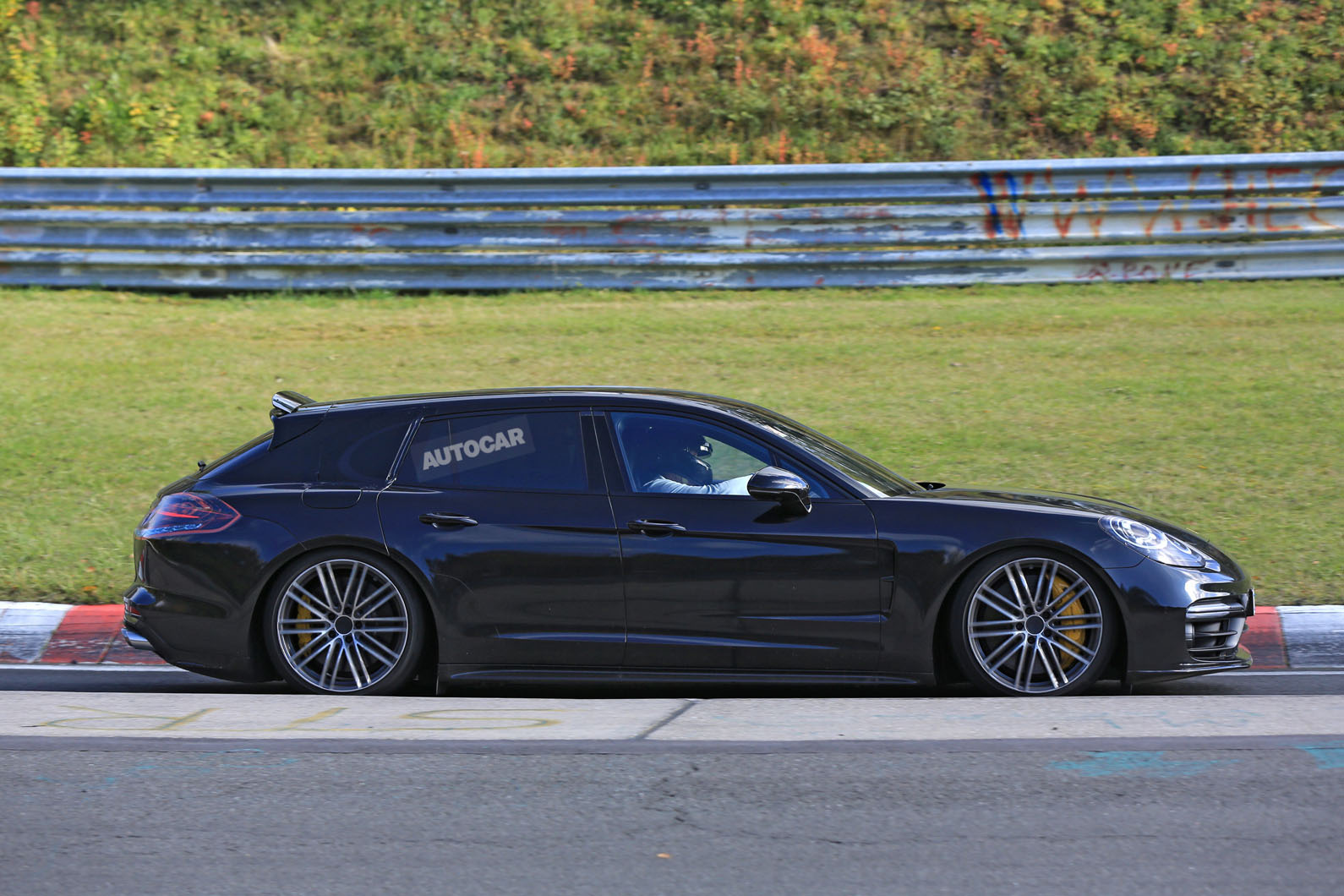 Although details are yet to be confirmed, the shooting brake will likely be sold with the same trim levels as the regular saloon. Therefore, models will range from the entry-level version to the range-topping Turbo S. The regular Panamera will rival the Mercedes-Benz S-Class and Audi A8, but the Sport Turimo's longer body makes it more akin to the Mercedes-Benz CLS, which is also available with a shooting brake body.
The new, second-generation Panamera will also gain diesel and petrol-hybrid powertrains early next year. The CLS is available with anything from a 220d diesel to a 577bhp AMG CLS63 S, so a more comprehensive range of engines will give the Panamera a more comparable line-up.
Each version of the five-door Panamera Sport Turismo will likely cost slightly higher than the regular four-door Panamera, which starts at £88,700 in Panamera 4S guise, £91,788 as a Panamera 4S Diesel and £113,075 as the most potent Panamera Turbo.