The second-generation Porsche Panamera has been unveiled at an event in Berlin, ahead of UK deliveries arriving in November.
Read our review of the Porsche Panamera Turbo here
The new Panamera is a car that, Porsche says, has been "redeveloped and realigned down to the last detail" in a renewed challenge to luxury rivals, such as the soon-to-be-replaced Audi A8, latest BMW 7 Series and newly updated Maserati Quattroporte.
The all-new liftback-style saloon replaces today's seven-year-old model, which has contributed to record sales for the German car maker in recent years. The initial line-up comprises three four-wheel drive models: the £88,700 Panamera 4S, £91,788 Panamera 4S Diesel and £113,075 Panamera Turbo.
Live stream of the reveal
The new Panamera is based on the second incarnation of Porsche's MSB (or modular standard architecture) platform. It contributes to a reduction in weight through the use of aluminium for the main structure as well as the bonnet, wings, roof and tailgate.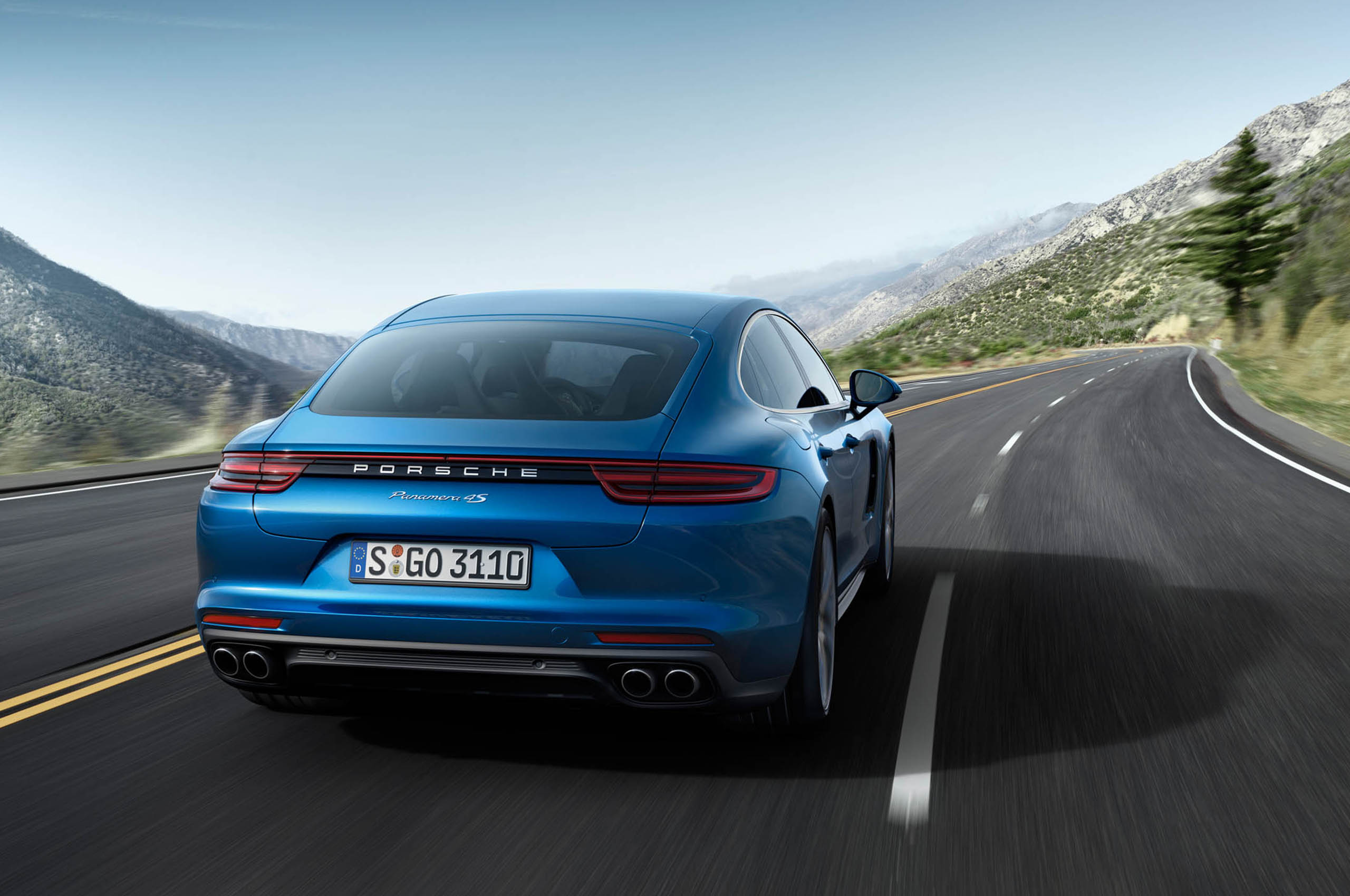 Although Porsche hasn't specified the Panamera's kerb weight, a claimed power-to-weight ratio for the Panamera Turbo of 3.6kg per 1PS (Pferdstärke, equivalent to 0.986bhp) would suggest that it tips the scales at 1980kg, which is 10kg more than the outgoing version.
The new model marks a concerted effort by Porsche's design team to provide the Panamera with some of the iconic stylistic cues of the 911, with tauter surfacing and more precise swage line detailing.
Dimensionally, the new Panamera has put on 35mm in length (to 5050mm), 5mm in width (1935mm) and 5mm in height (1423mm). This makes it 50mm shorter, 35mm wider and 67mm lower than the latest BMW 7 Series.
A more curved roofline has reduced the height above the rear passenger compartment by 20mm, with the effect that the new Panamera looks lower and longer than before. This is further enhanced by a wheelbase that is 30mm longer, at 2950mm.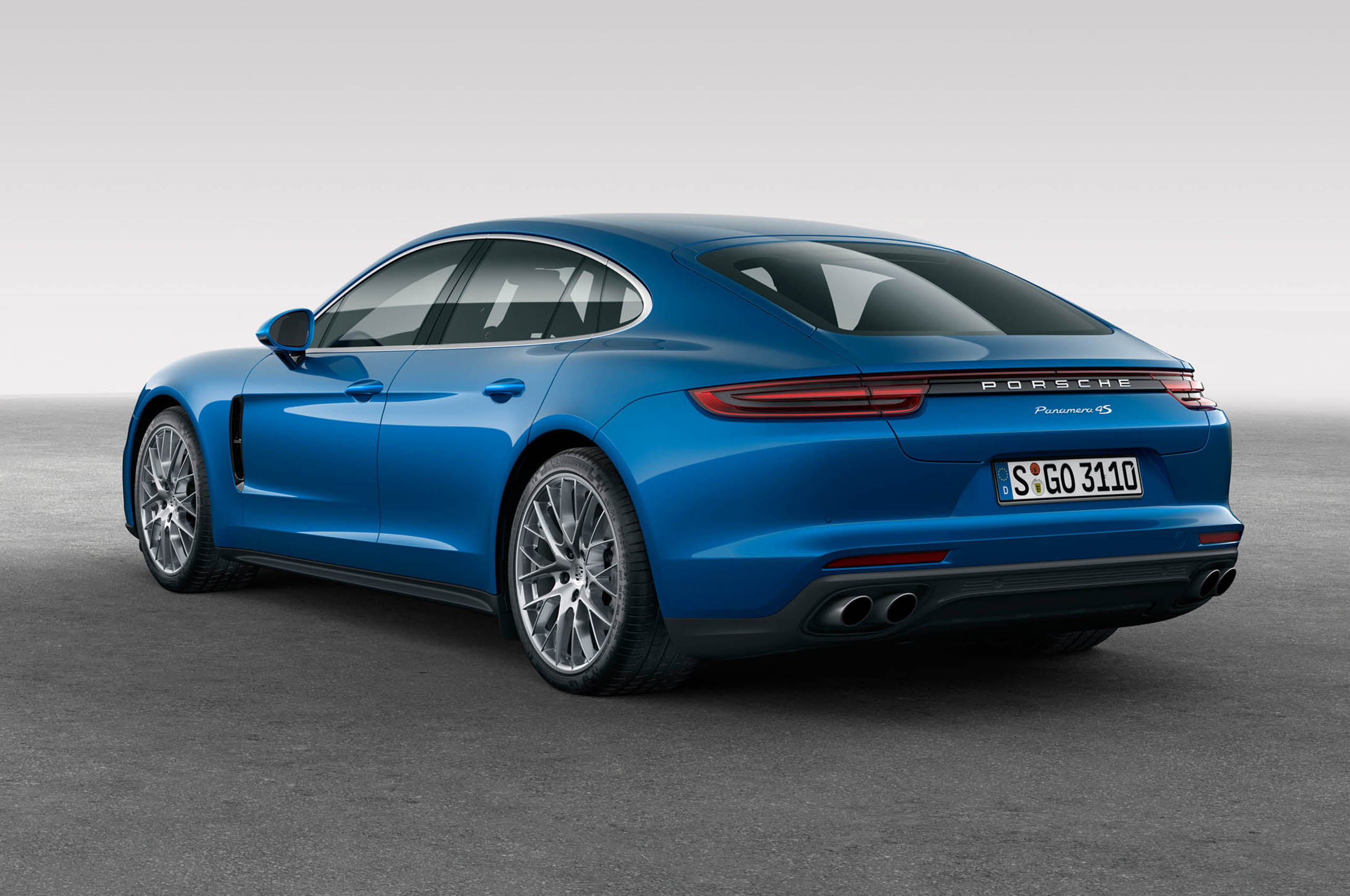 Despite the reduction in roof height at the back, Porsche says rear head room has increased. So has the boot capacity, up by 50 litres over the first-generation Panamera, at a nominal 495 litres. That extends to 1304 litres when the standard 40/20/40 split rear seat is folded.