The new BMW X3 range will be topped by a twin-turbocharged six-cylinder, 355bhp and 369b ft X3 M40i model with four-wheel drive and a 0-62mph time of 4.9sec.
Details of the performance SUV were published on the official BMW Hong Kong site, ahead of its global reveal next week. The site features images, video and specs of the new SUV range.
They show that the new X3 gets a more rounded look than the current car's angular styling, as well as full LED front and rear lights.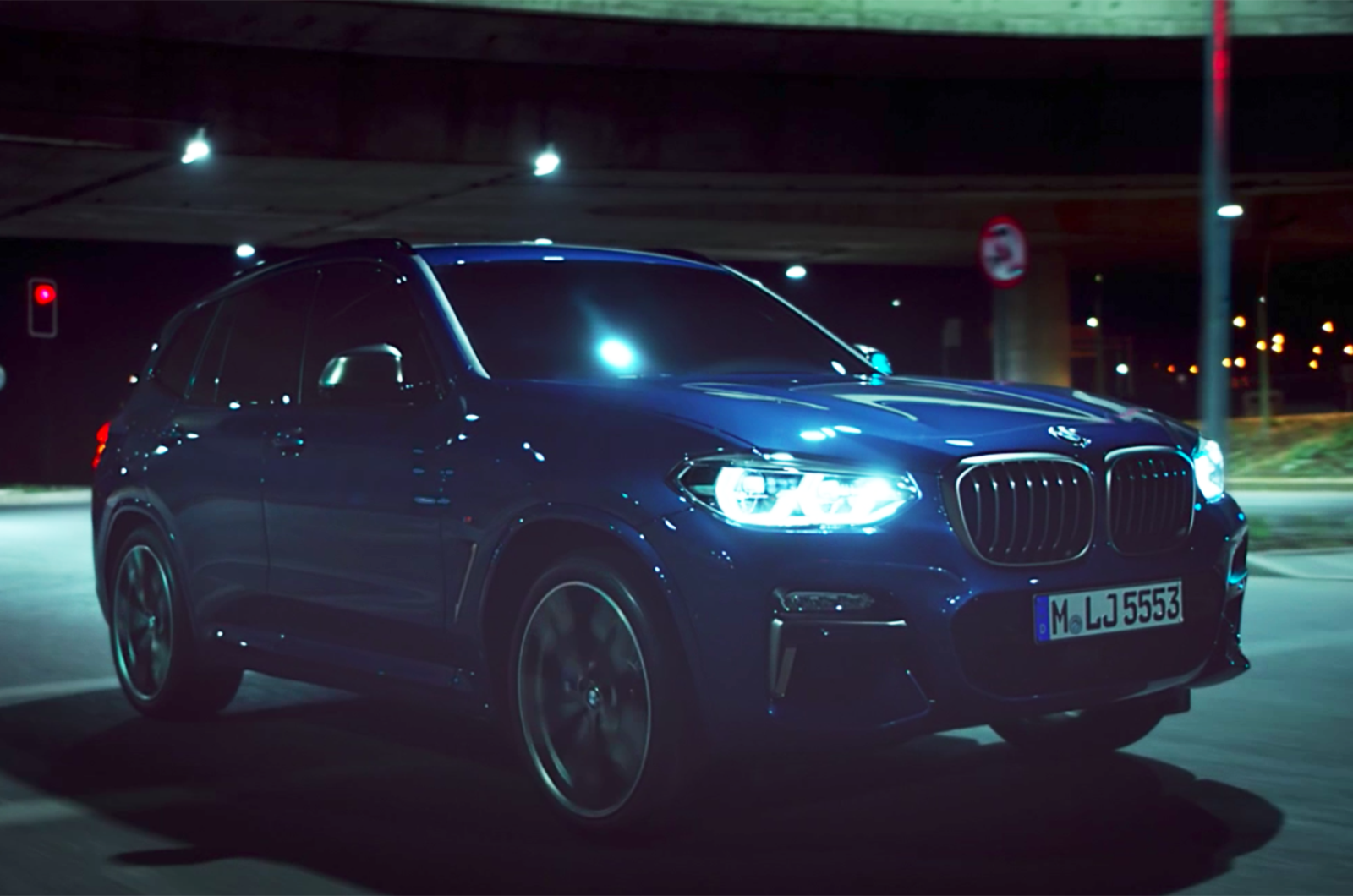 According to the site, there will be three engines available at launch - at least in the Hong Kong market. There will be four and six cylinder diesel-engined variants badged xDrive20d and xDrive30d, along with a sole petrol powertrain, the M40i xDrive.
Fuel consumption and CO2 figures have been revealed for all three: between 52.3mpg and 56.5mpg for the four-cylinder diesel, between 47.1mpg and 49.6mph for the six-cylinder diesel and 33.6mpg-34.4mpg for the x3 M40i. 132-142g/km, 149-158g/km and 188-193g/km are claimed respectively.
These lower figures are in part down to reduced weight and improved aerodynamics, although the leak stops short of putting numbers to the claims. More aerodynamic wing mirrors are also claimed to feature.
The 155mph X3 M40i xDrive has specially-tuned M Performance suspension and steering, as well as exclusive grey paint and 21in double-spoke M alloys. Its performance tops that of the Audi SQ5, which reaches 62mph in 5.4sec; half a second slower than the BMW. The two cars have an identical 369lb ft of torque, but the SQ5 has 6bhp less.