BMW will launch hot X3 M and X4 M models later this year as the range-topping variant of the latest X3 SUV to rival the Porsche Macan Turbo, confirmed with a high-revving twin-turbo six-cylinder petrol engine, newly developed for the next-generation of BMW M cars.
The models will also get BMW's M xDrive system also used in the M5, delivering an anticipated 425bhp to all four wheels. The active M differential is also fitted, and is used across multiple M-badged cars already.
The new X3 flagship model has been photograped testing at the Nürburgring numerous times, most recently with next to no camouflage, revealing the M division enhancements its body will recieve over the regular car. Both cars' first official outing in prototype form took place at the Nürburgring, where they were demonstrated during the DTM racing weekend at the circuit.
Bolder bumpers and more prominent exhausts are clear signals to the cars' performance. They'll also get larger diameter wheels, although early development cars had mismatched alloys. Like the regular cars, the X3 M will feature LED lighting as standard.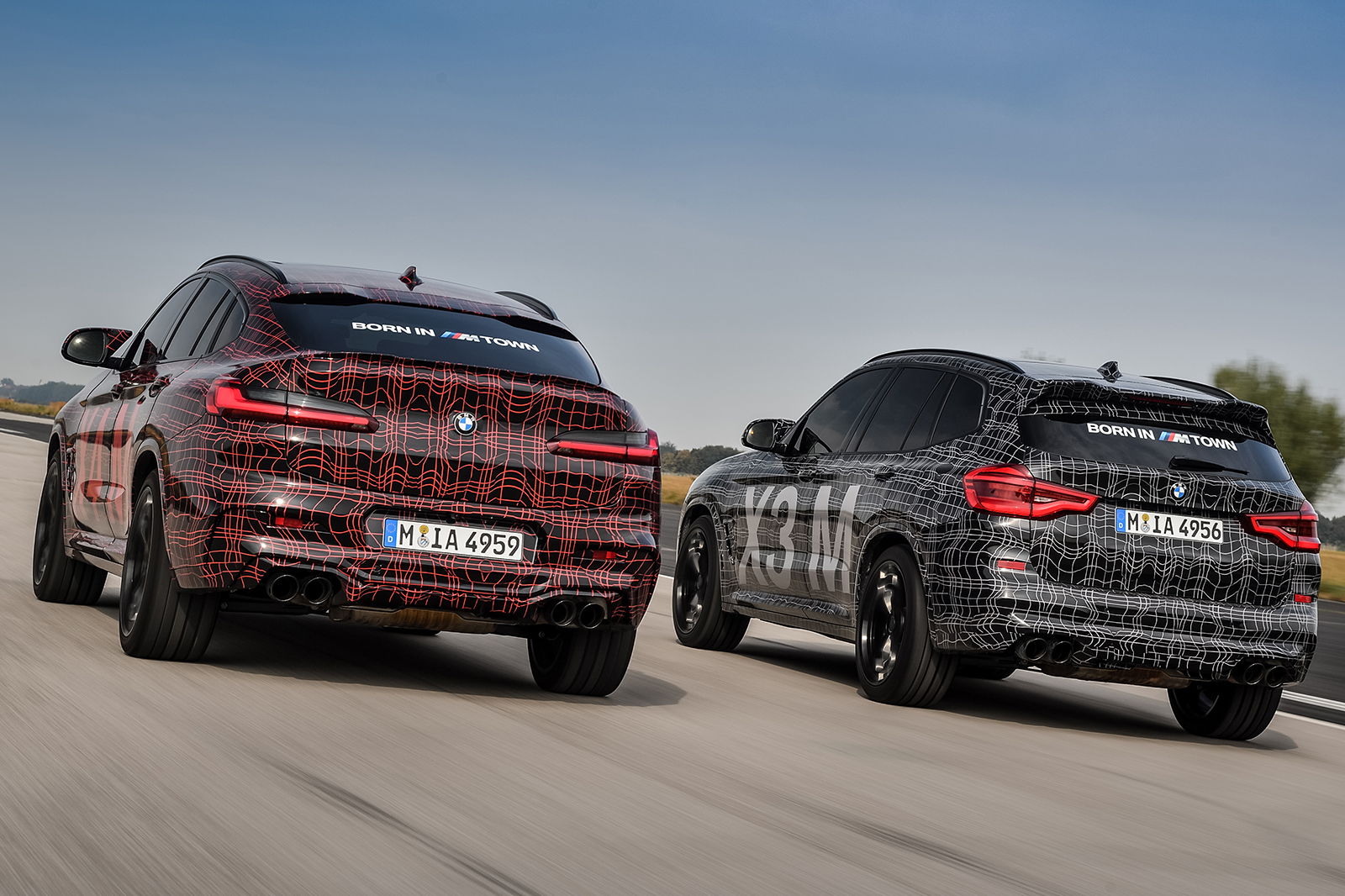 The biggest changes for the M models are under its bonnet, where the X3 M and X4 M use a 425bhp turbocharged straight six engine, which is related to the one used in the M3 and M4.
The new X3 M, also due to face the Mercedes-AMG GLC63, will be built around the same revised high-strength steel platform with a modified double-wishbone (front) and multi-link (rear) suspension as the new X3 - a set-up that is predicted to be used for an X4 M model next year. The X4 M will face the coupé variant of the Mercedes-AMG GLC63.
The flagship X3 will sit above the current hottest model, the X3 M40i M Performance. That car is also powered by BMW's twin-turbocharged 3.0-litre straight six but in less hardcore form, so it generates 355bhp - still good enough to get the M40i to 62mph in 4.8sec. This suggests the X3 M could cover 0-62mph in around 4.5sec.